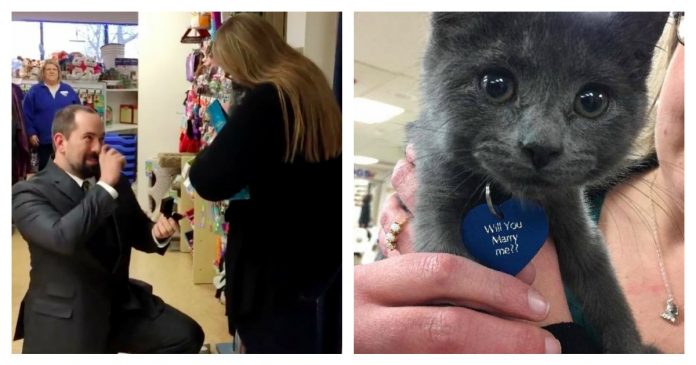 A cute little shelter kitty helped a man propose the day before Thanksgiving. The couple met two years ago on Thanksgiving Day
Meet Gandalf the kitty and his new human mommy.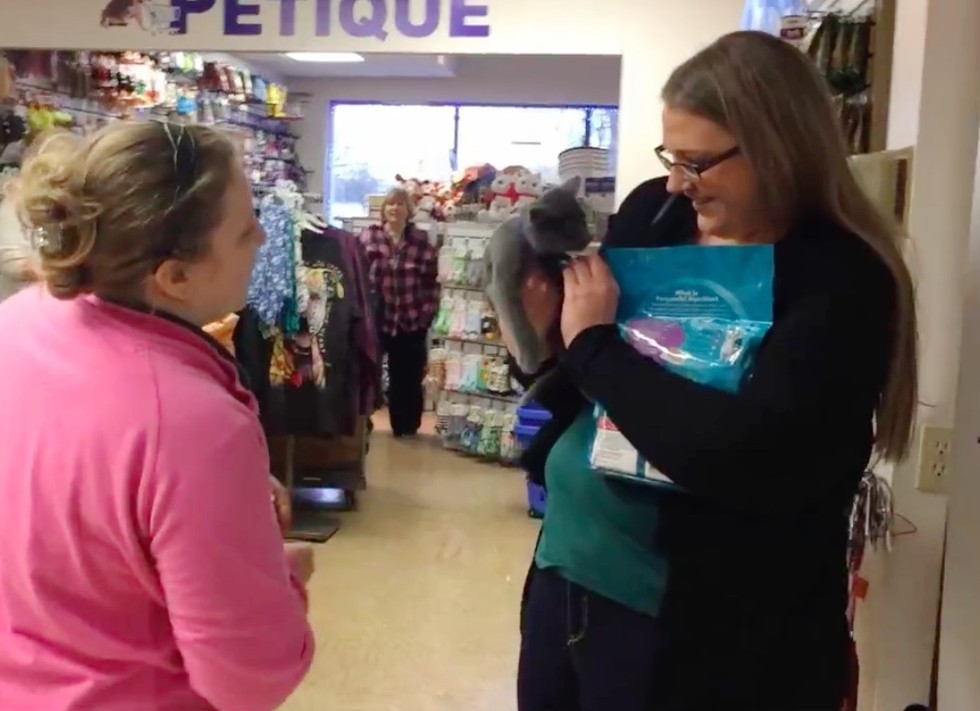 The couple met on a blind date Thanksgiving of 2014. Jerad knew right away that Kat was the only one for him. They were both cat lovers, so they planned to adopt a kitten through local shelter. But, Jerad had a task for the feline buddy on his adoption day.
When Kat came in to pick up Gandalf, she got a huge surprise. "Kat thought she was being filmed for an adoption video…but we knew otherwise," the SPCA (Erie County, NY) shares.
"I was very surprised! His aunt works at the SPCA and was fostering the kitty, and we fell in love with him," said Kat Woodley.
"I thought Jerad was at work and he surprised me by showing up and proposing. Gandalf's name tag said 'Will you marry me?' It was so cute."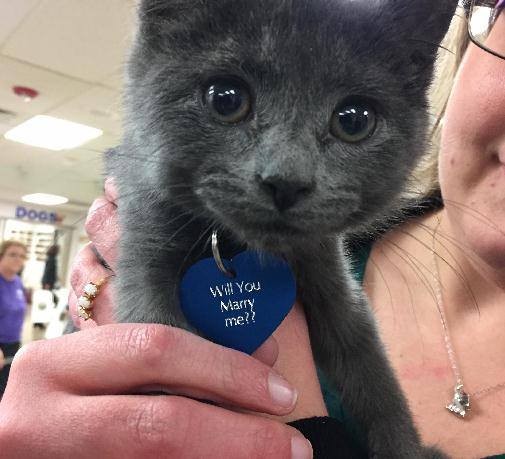 Gandalf had a very special message on his name tag.
Jerad came in right after Kat read the tag on Gandalf.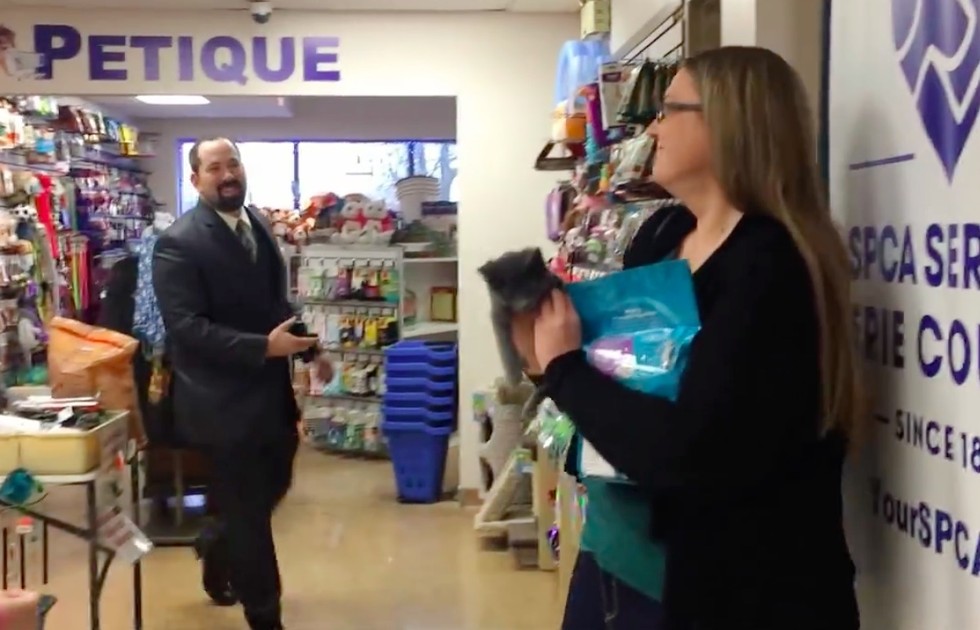 He got down on his knee and proposed….
She said "Yes"! As she held Gandalf in her arms.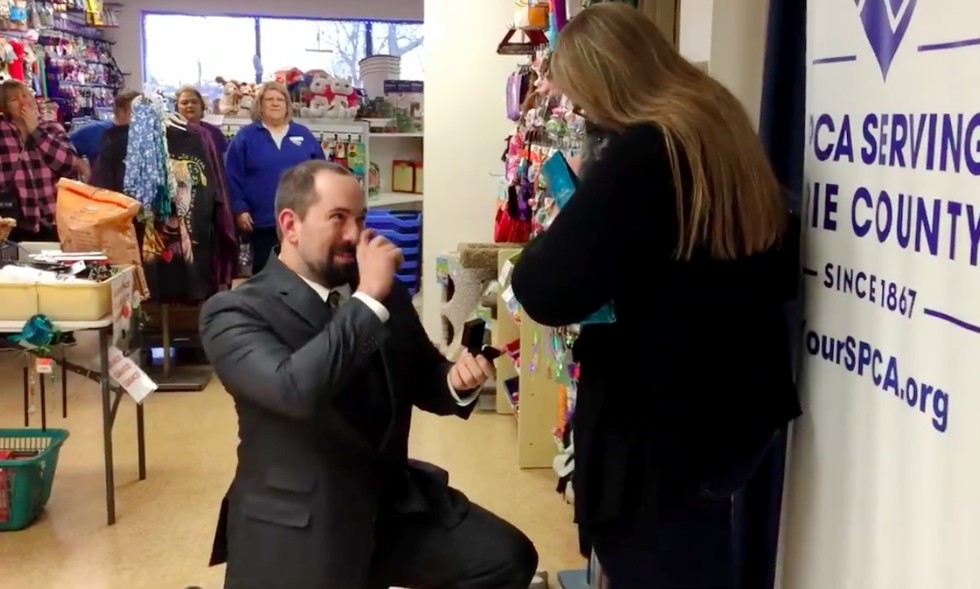 The happy couple and their fur baby are very excited about their new chapter in life.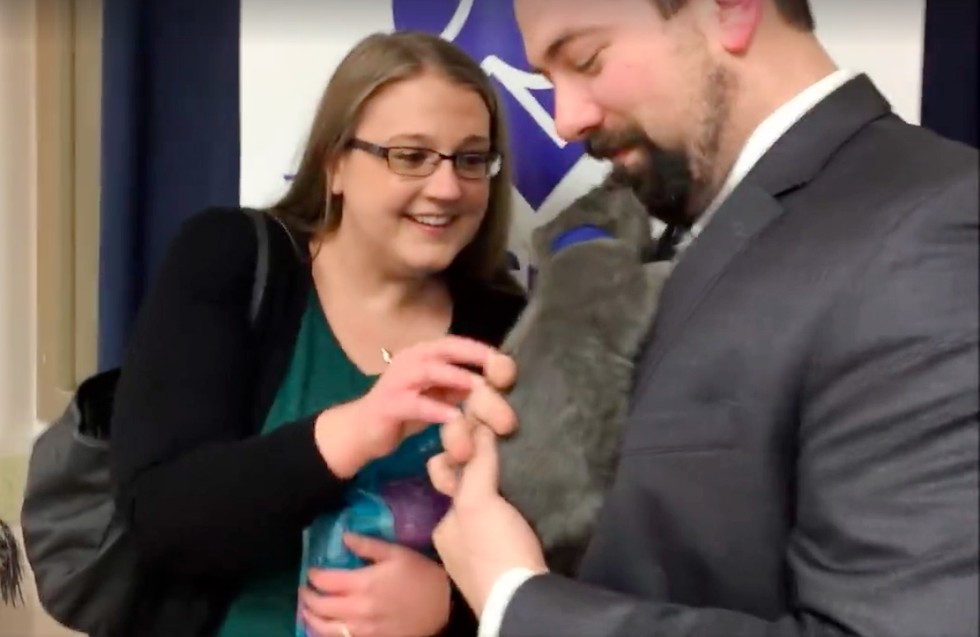 Gandalf giving his new dad his approval 🙂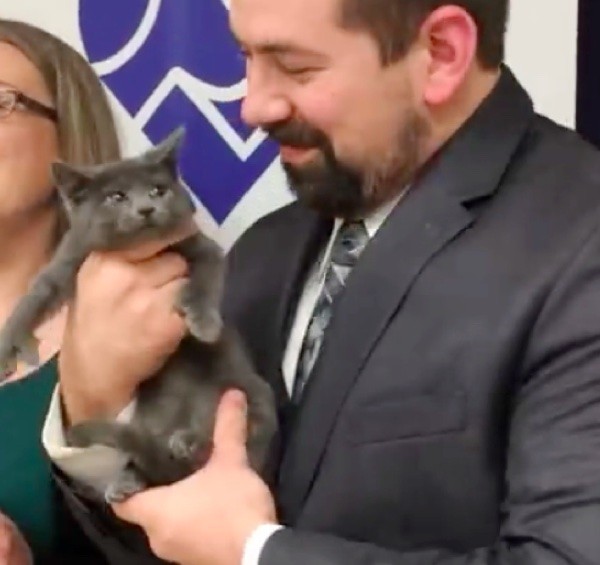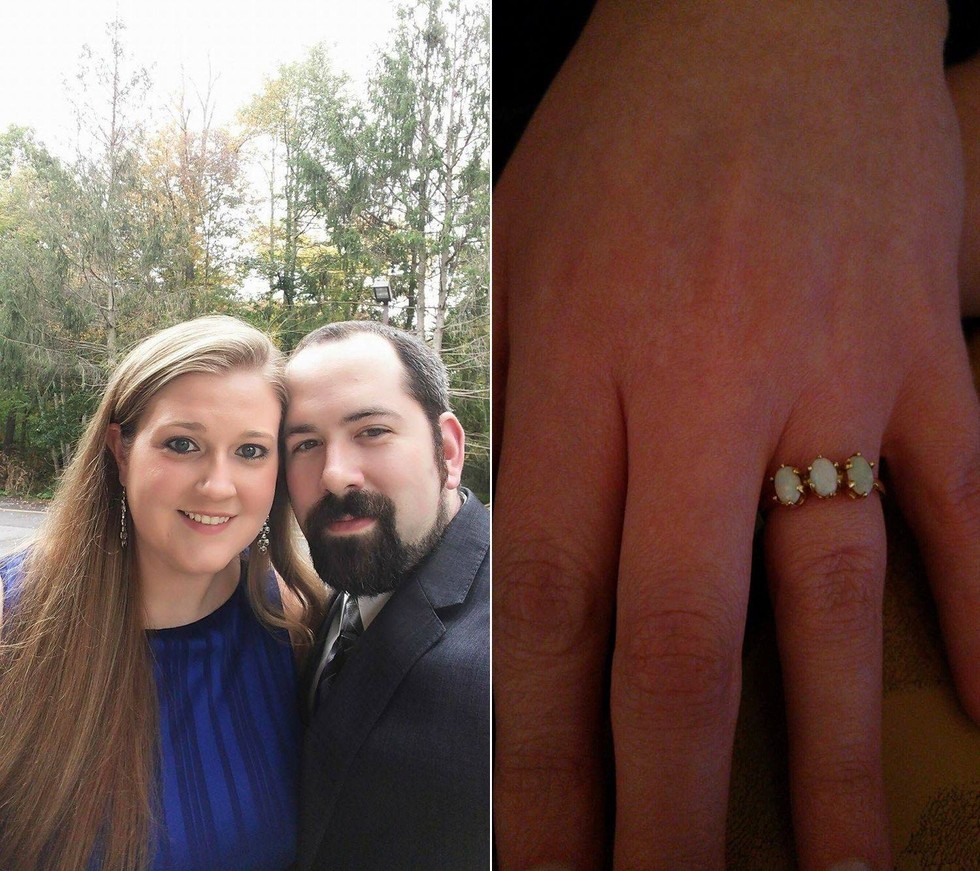 "Gandalf is doing great! He's adjusting well," said Kat. "He's running around and getting use to his new home."
The perfect cat lovers' romance! Share with friends!