As mysterious as cats can be, they can also be the silliest little beings. They actually enjoy being clumsy, and living life with zero rules. They live as they see fit, even if they look ridiculous along the way. But, that ridiculousness is what keeps life with cats so funny, and entertaining to say the least. Never a dull moment.
Living with a cat is not for the weak. It's not for the bitter. It's not for the sad. If you have a cat, you must be prepared to smile, laugh, and be patient. There are never any dull moments with them. Life becomes even more fast paced, and you'll constantly be nodding your head, and laughing all at once. Cats are set in their ways, nothing or no one will ever change their silly ways.
Have you ever wondered about what cats dream about? In this lovely video, one could guess that this little guy is dreaming about having...
While driving on a freezing cold night in Ontario, Canada, a good Samaritan noticed something peculiar that made her pull over. On a snowy...
A caring cat lady has given up her 4,200 square foot home to more than a thousand felines. Sixty-seven-year-old Lynea Lattanzio now lives in...
Meet Kitzia the cat who looks perpetually grumpy and is competing for the late beloved Grumpy Cat's throne. Kitzia, which means 'kitty,' has over...
Cole and Marmalade's human dad, Cat Man Chris has been the foster parent to 4 kittens that he helped rescue after they were found...
Get ready for some big awwws! Meet Liberty aka Libby, an adorable little tabby that is being introduced to her forever home for the...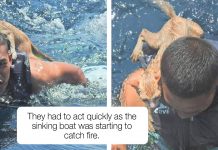 This is an amazing tale of bravery and four kittens lost at sea. A boat engulfed in flames and sinking into the sea was...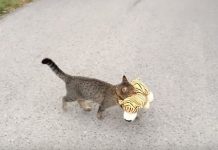 Watch as this cat goes to the neighbors to borrow a tiger plus toy. The cat walks with such confidence after claiming its prize...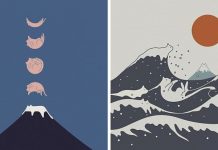 Lim Heng Swee is a self-taught illustrator from Kuala Lumpur, Malaysia and he's obsessed with...you guessed it, cats! The style here is very modern with...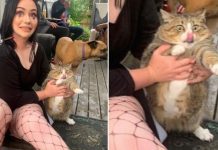 The Unflattering Cat Photo Challenge on Twitter calls on cat owners to share their weirdest and most unphotogenic photos of their cats. Since hoomans...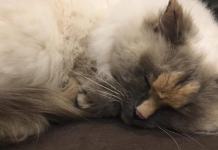 It's not all that rare for animals to have weird markings on their fur and this cat, Daisy, who lives in a shelter in...