Adkins and Hillard are two police officers that were responding to a shoplifting call at T.J. Maxx in Arlington, Texas. As they were finishing...
Cats are very intelligent creatures and this includes strays, who need to use their intelligence to survive on the streets. Theses cats have a...
Meet Ophelia! This extremely attached cat always wants to be with her hooman – like every second of the day and you'll never have...
This kitty and his human have a very sweet ritual they do every single morning. Topher, the kitty feels very comforted and happy when...
This beautiful calico was so grateful to be saved after she lost her home. Not only did her rescuers save her life, but her...
Proceed with extreme caution...you are about to enter a den of purring kittens! And you thought a den of snakes was dangerous! Okay, we were...
Metin Keskin, a road worker saved a drowning kitten during a flash flood in Istanbul, Turkey. Using mouth-to-mouth resuscitation he was able to bring...
These cat paws are so cute that it's almost deadly, you could almost say it's fuurst degree purrder! Here are 20+ pics to appreciate just how cute kitten paws are. What could pawsibly be better?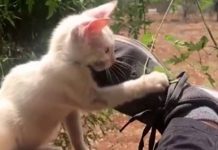 Ali Safa was relaxing in his garden one day and took a literal cat nap because when he woke up a stray cat was...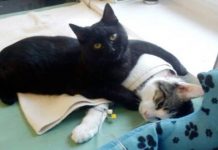 Radamenes, an angelic little black cat, was just two-months old when his rescuers found him. The tiny kitten was in terrible shape and was...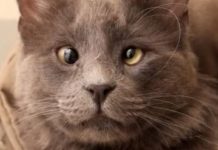 Meet the beautiful Belarus from San Francisco. This gorgeous cross-eyed kitty was surrendered to an animal shelter because his previous owners had to relocate...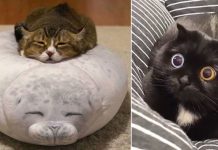 Self explanatory post that needs no introduction, enjoy: Soo Fluffy Source When You Lie On Your Resume And Still Get The Job Source It Sees Me Source Target Accquired Source Himb Goomba. (He...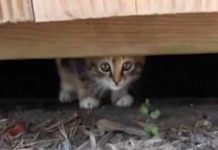 When this guy came across an abandoned kitten in a playground, he instinctively knew that she needed him. This little kitten was in a...