Office workers watch out! Your bosses have found a new clever system to monitor your productivity. No, cameras were sooo last year...and no they...
It's a well known fact that cats are masters of sleeping because they can sleep anytime, anywhere and in all sorts of funny positions....
In this adorable video we get a chance to see 2 mother cats with their 6 kittens. The mothers are actually sisters, 2 of...
Maru has a new cat bed and he actually uses it! In fact, it's actually a clear bowl-shaped bed and the video shows you just...
Have you seen a cat on a trampoline before? Let us share with you this ginger kitty that absolutely loves chasing a "hump" that...
Cats with super fluffy coats are adorable. But, cats with curly coats are basically "heart melts into an instant puddle immediately" cute.
Have you ever just held your kitten, they've given you that heart melting stare, and wondered what they're thinking. What goes on in those...
To be quite honest, there is nothing possibly better than living and growing up with a cat. Our furry feline friends might have had...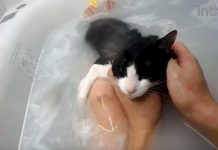 What comes to mind when you think of giving a cat a bath? Usually it means the bath from hell but not for this...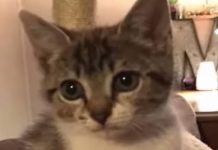 Madison Ellis is a junior at the University of Florida currently studying to be a veterinarian. Madison mostly cares for all her pets herself...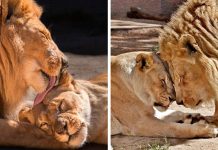 Last Thursday, the Los Angeles Zoo made the impossible decision to put two of their lions to sleep together so neither has to live...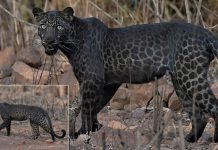 Abhishek Pangis is an engineering student that has captured absolutely stunning photographs of a rare black leopard. Abishek is from Pune in western Maharashtra...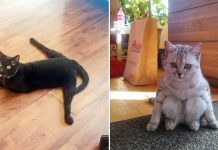 Did you know that there's a whole place dedicated to sightings of cats that got caught acting super weird? It's a subreddit called r/WhatsWrongWithYourCat...