Meet Brutus. He is the feline store manager of Morrison's supermarket in Saltney, England. He mostly spends his time in the pet food aisle. He assists clients in picking the right food for their pets. Should customers need more help, Brutus jumps into their carts and makes rounds with them. He takes his breaks in the baby seat of one of the shopping cats, and prefers to do so, when the sun is shining right on it. Warm and cozy is best!
Dwight is the foreman on a construction site and during his work shift he discovered an abandoned little kitten. It was freezing cold outside...
Many have been stranded because of Hurricane Harvey, in Texas. Unfortunately, many pets have also been stranded. But, thankfully there have been many people...
It isn't everyday that someone this cute is taken into police custody, but by the looks of the posts on the Queensland Police Service...
This is SWAT cat! She's been graced as the unofficial mascot of the Boston Police Department's SWAT team headquarters. This adorable calico kitty showed up...
A teeny tiny abandoned kitten was found on the roadside near a drainage. She was very afraid and couldn't move due to hunger and...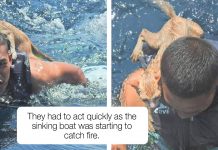 This is an amazing tale of bravery and four kittens lost at sea. A boat engulfed in flames and sinking into the sea was...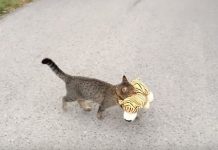 Watch as this cat goes to the neighbors to borrow a tiger plus toy. The cat walks with such confidence after claiming its prize...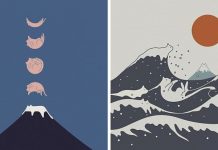 Lim Heng Swee is a self-taught illustrator from Kuala Lumpur, Malaysia and he's obsessed with...you guessed it, cats! The style here is very modern with...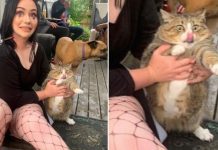 The Unflattering Cat Photo Challenge on Twitter calls on cat owners to share their weirdest and most unphotogenic photos of their cats. Since hoomans...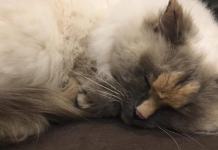 It's not all that rare for animals to have weird markings on their fur and this cat, Daisy, who lives in a shelter in...