Ronan and Emma Lally grew concerned when three ducklings went missing on their small farm. The hatchlings had just broken free of their shells...
Meet Boomer the Bengal the talented free skate cat! Animal trainer Robert Dollwet aka Catmantoo adopted him because Bengals have a reputation of trainability....
Puzzles have been quite the craze since the start of the pandemic. Some puzzles can be more challenging than others but luckily...cats are always...
We're not really sure what would possess a man to pretend to eat his kitty's food. Is this the new way to try purrsuade...
Have you ever seen what happens when a cat lover tries to exercise with cats around? Watch this clip as Shorty and Kodi happily...
Chanel, a tiny, three-week old kitten with beady eyes and an adorable face, was on the table in the middle of the living room...
This rescue cat saved a lamb's life! Meet Doris, a rescue cat who is obsessed with her new BFF, a baby lamb! Charlie the lamb...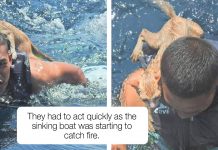 This is an amazing tale of bravery and four kittens lost at sea. A boat engulfed in flames and sinking into the sea was...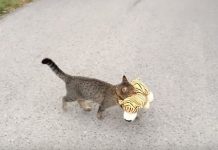 Watch as this cat goes to the neighbors to borrow a tiger plus toy. The cat walks with such confidence after claiming its prize...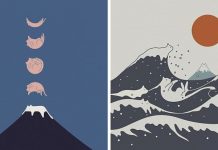 Lim Heng Swee is a self-taught illustrator from Kuala Lumpur, Malaysia and he's obsessed with...you guessed it, cats! The style here is very modern with...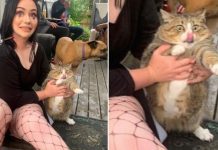 The Unflattering Cat Photo Challenge on Twitter calls on cat owners to share their weirdest and most unphotogenic photos of their cats. Since hoomans...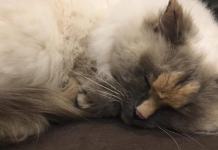 It's not all that rare for animals to have weird markings on their fur and this cat, Daisy, who lives in a shelter in...