Meet Osamu the kitten, he is a recent addition to the lovely home of 'nine cats.' Make that ten now! He's an absolute delight to...
Meet Kyle, the cat! He's a rescue Persian cat with the most outrageous looking whiskers you've ever seen. He went from being a victim...
These cats totally know how we feel about our work life. Oh the ups and down of just one day at the office. And, listening to your boss constantly repeat himself/herself about the same meaningless rubbish. It's so exhausting. But it's nice to know that someone out there, in this crazy world, understands and can perfectly describe our true feelings about work. Just one look at these cats, you'll crack up, because the definitely hit the nail on the head.
It all started with a humorous meme picture of a lovely cat sitting like a human. People started doodling on the image to make it funnier. The results were hilarious and we've compiled all the best ones for you to see.
This is Lilly, a calico kitty with quite the personality. Everyday, she judges her human with her set of incredible looking eyebrows. After being found...
It's no secret that cats just absolutely love boxes, so this creative cat owner decided to place a bunch of cardboard boxes together, effectively...
Here's a kitty that really knows how to relax like a boss. Us hoomans can learn a lesson or two from this cat because...
In this adorable comic by Lynol, a cat unsurprisingly behaves quite poorly towards a friendly dog. This may be nothing new you say, given...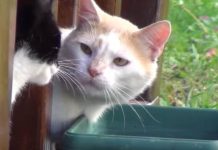 These two cats have been in love for a long time but their relationship came across a little bump recently. D'Atagnan lives with...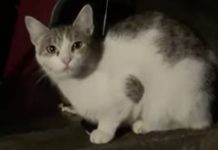 Flatbush Cats is a organization focused on reducing the stray cat population in Brooklyn, New York. There are over half a million cats on...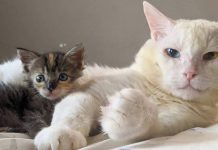 Cats of San Bernardino is a non-profit rescue organization that received a call from a woman about a cat that had been hanging around...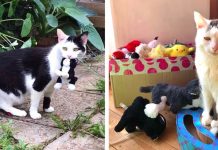 Meet Pixie, a beautiful 12 year old Tuxedo cat that lives with her human, Beth Wilson, in the UK. Like all cats, she loves...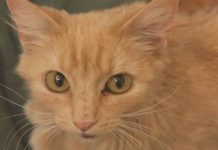 This gray Mama kitty was pregnant and homeless on the streets. Scared and alone, she managed to find her way into the loading dock of...