Living with a cat is not for the weak. It's not for the bitter. It's not for the sad. If you have a cat, you must be prepared to smile, laugh, and be patient. There are never any dull moments with them. Life becomes even more fast paced, and you'll constantly be nodding your head, and laughing all at once. Cats are set in their ways, nothing or no one will ever change their silly ways.
Have you ever wondered what could your cat possibly be thinking about while they're kneading another fellow cat. Or while they sit in a super awkward position on your couch. You know....basically all the things they do that make absolutely no sense at all. It's those moments, that you as an owner have to say, "a penny for your thoughts...." And, here they are...
Dogs and cats have always been stereotyped to be enemies. But, that's most definitely not the case for these particular doggies and kitties. These...
Bobcats are elusive and nocturnal, so you normally won't see them in daylight. But we are in for a treat as for all the...
The Animal Rescue League of Berks County, PA has developed an amazing volunteer program, which helps school-aged children and shelter cats at the same...
This is just pure and beautiful! Mia the cat has discovered that there's a new baby brother in the family and has decided that...
Ahh, little kittens. They're cute, cuddly, and irresistible...that is unless you get on their bad side. Then they become fluffy little monsters who stare...
A couple from Athens, Greece started feeding stray cats around their neighborhood after they adopted their rescue dog, Meli three and a half years...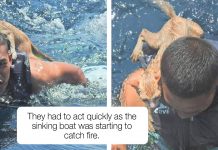 This is an amazing tale of bravery and four kittens lost at sea. A boat engulfed in flames and sinking into the sea was...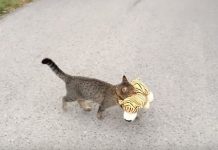 Watch as this cat goes to the neighbors to borrow a tiger plus toy. The cat walks with such confidence after claiming its prize...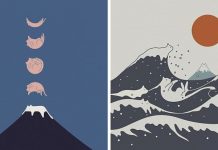 Lim Heng Swee is a self-taught illustrator from Kuala Lumpur, Malaysia and he's obsessed with...you guessed it, cats! The style here is very modern with...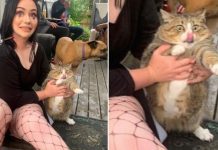 The Unflattering Cat Photo Challenge on Twitter calls on cat owners to share their weirdest and most unphotogenic photos of their cats. Since hoomans...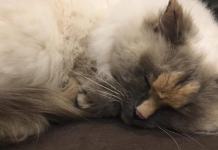 It's not all that rare for animals to have weird markings on their fur and this cat, Daisy, who lives in a shelter in...