"I try to capture all the little fun moments that happen when living with cats. All my little cat comics are done on 4 by 4 post-it notes! My fluffy friends are always a great source of inspiration and entertainment. And best of all they are always there when you need a hug or a good cry." - Rikke Asbjoern
A stray cat that seemingly showed up out of nowhere interrupted the live broadcast of the Turkish television program "Good Morning Denizli". What happened...
Are you looking to change your life by moving to another country? Are you tired of the usual 9-5 office job? Are you obsessed...
Dogs and cats have always been stereotyped to be enemies. But, that's most definitely not the case for these particular doggies and kitties. These...
A stray cat wandered off the streets into a New York City EMS station and decided to make it her forever home. She now...
While walking past a building, a man noticed a kitten crying out for help behind a pane of glass! – We've all heard of...
A couple is surprised to find that a cat on their family farm has adopted ducklings. Watch as a loving mother cat cares for her...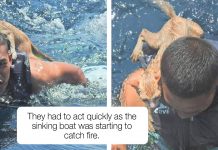 This is an amazing tale of bravery and four kittens lost at sea. A boat engulfed in flames and sinking into the sea was...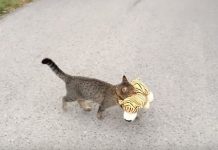 Watch as this cat goes to the neighbors to borrow a tiger plus toy. The cat walks with such confidence after claiming its prize...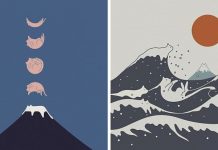 Lim Heng Swee is a self-taught illustrator from Kuala Lumpur, Malaysia and he's obsessed with...you guessed it, cats! The style here is very modern with...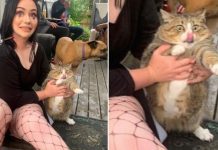 The Unflattering Cat Photo Challenge on Twitter calls on cat owners to share their weirdest and most unphotogenic photos of their cats. Since hoomans...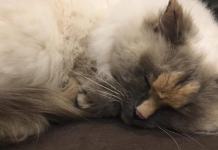 It's not all that rare for animals to have weird markings on their fur and this cat, Daisy, who lives in a shelter in...