When you think of climbing mountains, or huge rocks you think of just humans doing it, right? Ok...maybe a human with a dog. But,...
This man introduces his cat to the olives for the very first time and his reaction will have you laughing out loud. This cat...
Cats usually like to pass off as slick, and know-it-alls. But, the truth of the matter is that they don't know it all. And,...
Kitbull, a Pixar short, directed by Rosana Sullivan and produced by Kathryn Hendrickson tells a tearjerking story of a unlikely connection that forms under...
"I try to capture all the little fun moments that happen when living with cats. All my little cat comics are done on 4 by 4 post-it notes! My fluffy friends are always a great source of inspiration and entertainment. And best of all they are always there when you need a hug or a good cry." - Rikke Asbjoern
We know there's nothing like a mother's love. Momma cat really loves and cares for her kittens. She is cleaning, feeding and taking wonderful...
Finally! A museum celebrating the good ole house cat! The American Museum of the House Cat, just opened in Sylva, North Carolina. The museum was...
Ever imagine what it would be like if your cat or dog had diaries? How would your favorite furry friend write about their day,...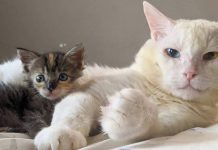 Cats of San Bernardino is a non-profit rescue organization that received a call from a woman about a cat that had been hanging around...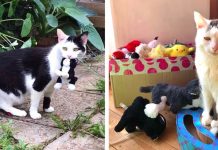 Meet Pixie, a beautiful 12 year old Tuxedo cat that lives with her human, Beth Wilson, in the UK. Like all cats, she loves...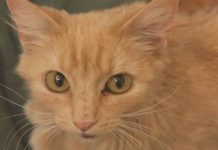 This gray Mama kitty was pregnant and homeless on the streets. Scared and alone, she managed to find her way into the loading dock of...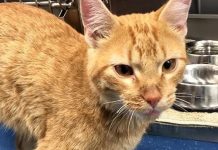 Taking out the trash is one of mundane chores that most people don't think much about. It's just something we have to do, and...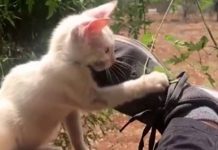 Ali Safa was relaxing in his garden one day and took a literal cat nap because when he woke up a stray cat was...