After you go through these pictures, you'll ask yourself, "am I part cat"? Because, cats are a little too good at nailing human reactions, and facial expressions? How is it possible that these little non-human creatures react the same way we crazy humans do? Of course, their reactions may not be towards the same situations we would react to, but hey....they still nailed the faces 🙂
If you're a "cat aficionado", then next time you have a party you have to do a cat theme. Some people take their cat party themes to a whole new level of creativity. Who knew you could go so many angles with a cat theme! You can stay humble with it, glam with it, over the top with it.....the choice is yours....
Here a very cute and sweet compilation of cats vs their own shadow. These cats engage in epic battles with their own shadows and...
Willy is a super little cute white kitten that loves to play peek-a-boo from inside his mom's handbag. He pokes his head out of...
These two kittens are having the best night's sleep ever! The three-month-old brother and sister, named Canele and Amelie, can't sleep without having one another...
Dwight is the foreman on a construction site and during his work shift he discovered an abandoned little kitten. It was freezing cold outside...
An Oregon police officer is claiming that his pet cat has brought home with him hundreds of stolen objects. These items run from your everything...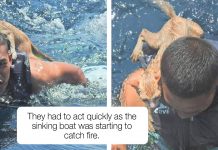 This is an amazing tale of bravery and four kittens lost at sea. A boat engulfed in flames and sinking into the sea was...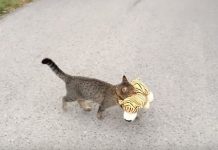 Watch as this cat goes to the neighbors to borrow a tiger plus toy. The cat walks with such confidence after claiming its prize...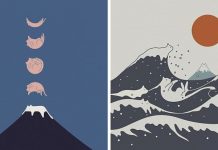 Lim Heng Swee is a self-taught illustrator from Kuala Lumpur, Malaysia and he's obsessed with...you guessed it, cats! The style here is very modern with...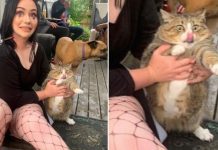 The Unflattering Cat Photo Challenge on Twitter calls on cat owners to share their weirdest and most unphotogenic photos of their cats. Since hoomans...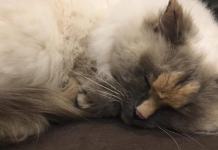 It's not all that rare for animals to have weird markings on their fur and this cat, Daisy, who lives in a shelter in...