These cats are too much to handle! To say they are characters, is an understatement! They're not down with anything ordinary. They're the cats that enjoy giving a good show, and giving everyone around them a good laugh! So, it goes without saying, these cats totally deserve their own reality shows. There would never be a dull moment during the episodes 🙂
Everyone knows who mysterious and quirky a cat's personality can be. You never know what they are thinking. They like to surprise you with...
Cats pretty much have it made in life. They get to sleep all day, massaged whenever they demand it, eat for free, and live...
Meet Scruffles, the fat kitty who has amassed quite the impressive of following with 57k Instagram followers but lets talk about the chickens that...
This poor little kitty was born with a crooked jaw, and as a result her face was deformed. Usually cats with this type of...
Meet Frankie, which is short for Frankenkitten. He has born with four ears and had to have one of his eyes removed. After going...
We all know cats like fish, but do big cats like fish? Big Cat Rescue is going to try feed fish to a...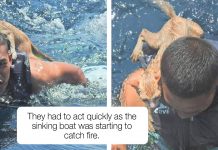 This is an amazing tale of bravery and four kittens lost at sea. A boat engulfed in flames and sinking into the sea was...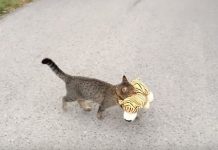 Watch as this cat goes to the neighbors to borrow a tiger plus toy. The cat walks with such confidence after claiming its prize...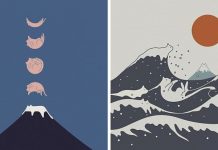 Lim Heng Swee is a self-taught illustrator from Kuala Lumpur, Malaysia and he's obsessed with...you guessed it, cats! The style here is very modern with...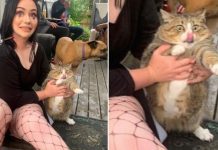 The Unflattering Cat Photo Challenge on Twitter calls on cat owners to share their weirdest and most unphotogenic photos of their cats. Since hoomans...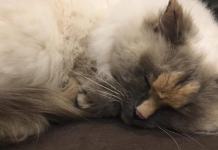 It's not all that rare for animals to have weird markings on their fur and this cat, Daisy, who lives in a shelter in...