Word is among cat lovers that you don't choose a cat, it chooses you! It doesn't happen often that an adult feral cat decides...
This is Ohagi! Watch as this adorable rescue kitty gets to know her new forever home! It's a short clip but very sweet and...
Say Hello to Bobo! Bobo's human had a sneaky suspicion that while he was at work, Bobo was eagerly awaiting for his return and missed...
In the past few years, latte art has become a trend of its own. But, now specifically the art of cat lattes has become...
A woman never gave up hope even after almost two years of searching for her beloved cat. Yesterday she finally reunited with her best...
A man was left with a heavy broken-hearted after a recent breakup. While walking out the door of the laundry room with tears running...
When cats are hungry, it's all they think about. No, they don't have patience to wait for food. They want food, and they want it now. And, you know that pizza you're having for dinner tonight, yeah....that's what they want. They say dogs are obsessed with eating, but cats may have them beat in this category. For cats, food has no boundaries, and no barriers.
Comedian, Jay Leno is a true cat lover and he was on a mission to prove that cats were in fact smarter than dogs....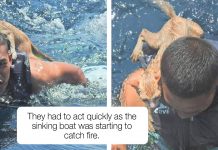 This is an amazing tale of bravery and four kittens lost at sea. A boat engulfed in flames and sinking into the sea was...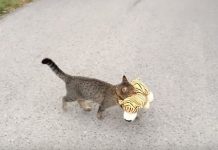 Watch as this cat goes to the neighbors to borrow a tiger plus toy. The cat walks with such confidence after claiming its prize...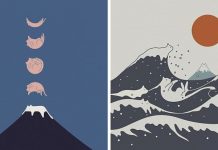 Lim Heng Swee is a self-taught illustrator from Kuala Lumpur, Malaysia and he's obsessed with...you guessed it, cats! The style here is very modern with...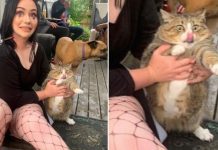 The Unflattering Cat Photo Challenge on Twitter calls on cat owners to share their weirdest and most unphotogenic photos of their cats. Since hoomans...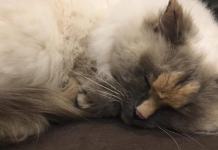 It's not all that rare for animals to have weird markings on their fur and this cat, Daisy, who lives in a shelter in...