One afternoon, a woman living in the suburbs of Chicago found a box on her porch. To her surprise there was a tiny kitten...
Six baby skunks were abandoned by their mother, just one week after being born. Lucky for the baby skunks, there was a nearby farm cat...
People are "breeding" cats with tiny faces...ok so it's not really breeding but there's a trend happening in the world of Photoshop, where they...
We all know that cats love their sleep, but what cats don't realize is that we hoomans also love our sleep. Or since they...
These poor kitties got more than they bargained for, when they went on their outdoor adventures. They got stung by some naughty bees. And,...
People always say that dogs are the real water lovers. They even got coined the phrase "doggy paddled". But, some cats are water aficionados...
If you're thinking of adopting/buying a cat, or just got one, but haven't named him/her, then look no more. Here is the perfect name list for your new furry friend. These names are pun-tastic. Even if your cat lives for 100 years, you will laugh each and every time you say their name, guaranteed. How great are these?!
Cats are cute and wonderful but sometimes we forget that they are descendants of fierce predators like lions and panthers. Well to quell this...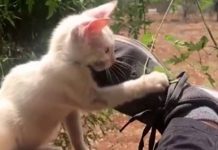 Ali Safa was relaxing in his garden one day and took a literal cat nap because when he woke up a stray cat was...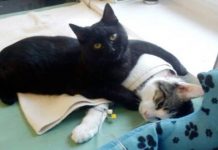 Radamenes, an angelic little black cat, was just two-months old when his rescuers found him. The tiny kitten was in terrible shape and was...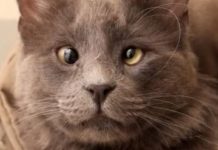 Meet the beautiful Belarus from San Francisco. This gorgeous cross-eyed kitty was surrendered to an animal shelter because his previous owners had to relocate...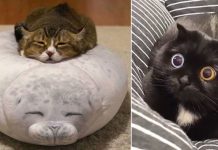 Self explanatory post that needs no introduction, enjoy: Soo Fluffy Source When You Lie On Your Resume And Still Get The Job Source It Sees Me Source Target Accquired Source Himb Goomba. (He...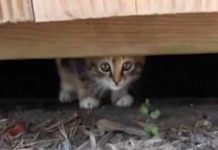 When this guy came across an abandoned kitten in a playground, he instinctively knew that she needed him. This little kitten was in a...