Comedian, Jay Leno is a true cat lover and he was on a mission to prove that cats were in fact smarter than dogs....
In the past few years, latte art has become a trend of its own. But, now specifically the art of cat lattes has become...
It's incredibly heartwarming to know that even with everything going on in the world and with some shelters closed to the public, people are...
This man went foraging for mushrooms into the woods in Warren county, Ohio but ended up saving a kitten and bringing her home with...
This is Pooh the Cat. Unfortunately, he lost his back legs in a car accident. But, there was light at the end of the...
Yes, it's true that cats are cuddlers. But, sometimes they just want to be left alone, curl into a ball somewhere, and take a...
It's no secret that cats just absolutely love boxes, so this creative cat owner decided to place a bunch of cardboard boxes together, effectively...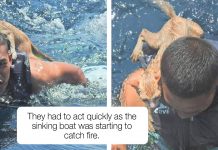 This is an amazing tale of bravery and four kittens lost at sea. A boat engulfed in flames and sinking into the sea was...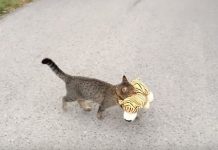 Watch as this cat goes to the neighbors to borrow a tiger plus toy. The cat walks with such confidence after claiming its prize...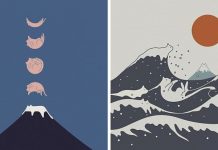 Lim Heng Swee is a self-taught illustrator from Kuala Lumpur, Malaysia and he's obsessed with...you guessed it, cats! The style here is very modern with...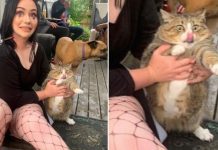 The Unflattering Cat Photo Challenge on Twitter calls on cat owners to share their weirdest and most unphotogenic photos of their cats. Since hoomans...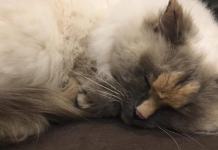 It's not all that rare for animals to have weird markings on their fur and this cat, Daisy, who lives in a shelter in...