Twitter user Ijnaoba1927 from Japan has captured the internet's attention when he posted a couple of photos of their neighborhood cats resting their heads on...
Stephanie Holcomb, who founded the group My House, Not My Cat Facebook Group, said she came up with the idea to create the community...
There is a very special island off the coast of Fukuoka, Japan. It is known as "Cat Heaven Island".  This island is filled with feral...
A cute orange boy named Cat that went missing and didn't come home for 536 days. His owners were worried sick and were starting...
If you've ever witnessed a cat sneezing, it is something that deserves a comical standing ovation. Their facial expressions are always so different, but always extremely random and unexpected. It's always hilarious to watch. It will never disappoint. It will always literally make you LOL!
When it comes to birthing babies, the majority of the responsibility belongs to the mother. But, one cat daddy wanted to provide care, love...
Rajah is a 5-month-old F4 Bengal cat that is learning the ways of the ninja cat - trying out a sneaky new method to...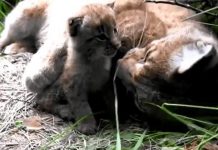 This mother Lynx, Koshka, has been held in captivity for years and forced to breed. As soon as she gave birth to a litter,...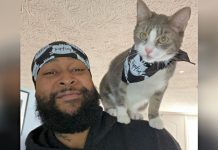 Atlanta resident, Sterling Davis thought music was his calling that was until he left the music industry to pursue his true calling – rescuing...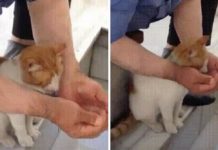 In today's world small gestures are things that make all the difference in making our world a better place. A small act of kindness,...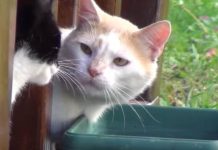 These two cats have been in love for a long time but their relationship came across a little bump recently. D'Atagnan lives with...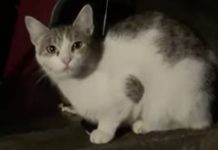 Flatbush Cats is a organization focused on reducing the stray cat population in Brooklyn, New York. There are over half a million cats on...