Ready for the scariest trend that many cat lovers in Japan love? Behold, the giant cool cat head. These giant cat heads are made...
A stray mother cat was able to persuade a rescuer to let her back out so she could lead her to her babies. A woman...
As slick as cats try to appear, they're secretly pretty darn clumsy. They're always overly confident that they can do it all. And many times their calculations are very off. And, as a result they get "stuck" in less than perfect situations, literally. These are the times curiosity gets the best of cats, and it's so funny to watch. A class entertainment:)
David and Sarah, a couple movie and feline lovers from the UK, are recreating famous movie scenes together with their cats and it is...
Who doesn't love Disney characters?! And, when they're cats...even better! Well, we found your favorite cats from Disney movies, and their doppelgängers. They're just...
What could be better than cats and motivational posters? Nothing. This is genius. Good life advice, combined with the timeless and quirky sense of humor of a cat. Yes, please! So, next time you're feeling a little down, or unsure about the way things are going in your life, just refer back to these babies....
Sam takes cardboard cat house creativity to a whole new level. Inspired by his kitty Denni, the entire structure is made out of cardboard...
It's a common fact that two different species of animals cannot originate from the same mother...or so we've all been led to believe. Take a look at these pictures and prepare to have your mind blown! Well alright we might have overled at this point but these animal sisters and brothers from other mothers do look bizarrely similar. So much that you could be forgiven for thinking that they share the same parents.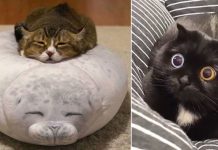 Self explanatory post that needs no introduction, enjoy: Soo Fluffy Source When You Lie On Your Resume And Still Get The Job Source It Sees Me Source Target Accquired Source Himb Goomba. (He...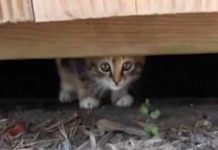 When this guy came across an abandoned kitten in a playground, he instinctively knew that she needed him. This little kitten was in a...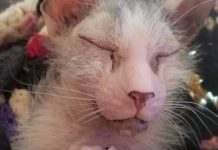 "Ugly." "Gross." "What the hell is that?" Those were first things people would tend to say when they meet Possum, an unusual-looking cat with...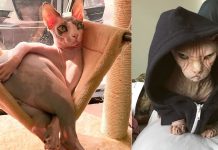 What comes to mind when you think of a photogenic cat? Probably a wonderful lush coat, some majestic whiskers or the most alluring eyes?...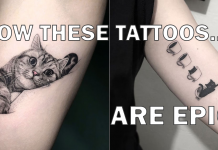 A cat isn't just a pet. To honor our feline friends are you thinking of putting it in ink? You've probably already our...