Meet Cali!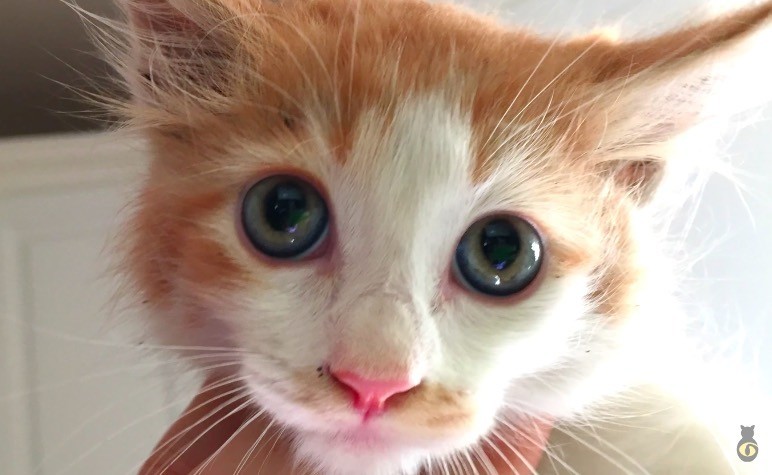 A kitten was found in the bumper of a van in Corona, California. While several people were trying to get her out, she jumped from the bumper and landed on a storm drain grate, and fell into a 7 foot hole.
"Animal Control and the Fire Department were called but the people were told there is nothing they could do," Sierra Pacific Furbabies said.
David Loop and volunteers from Sierra Pacific Furbabies (Mira Loma, California) were notified about what had happened, and quickly came to the scene. "A rescue effort was launched to try and get her out but she went  into another pipe just 24 inches in diameter."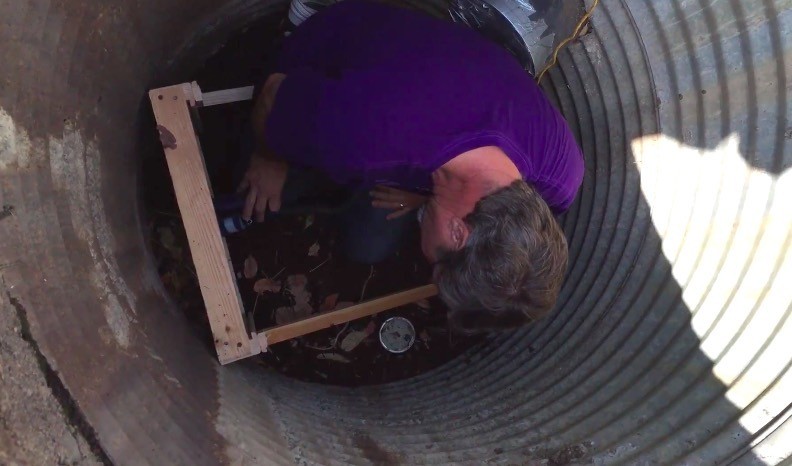 They decided the best way to get the cat out, was a trap into the hole, with sardines to try to entice the kitten out of her hiding spot. Then they found another manhole 350ft away, and used a radio controlled car to try and trick her to the other end where a trap was in place.
Four whole days were spent trying to rescue the kitten, but the stubborn little hairball refused to come out on her own.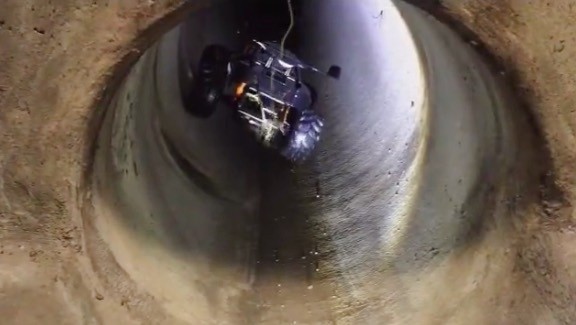 On Saturday, they knew there no excuses. Getting her out was a must.
They called in Megan Welch, a young energetic and very limber animal rescuer who came to the scene and got the kitten out, the old fashion way. By, just going into the pipe and getting her out.
After a total of 96 hours in the drain pipe, the kitten was finally pulled to safety, with no signs of injuries.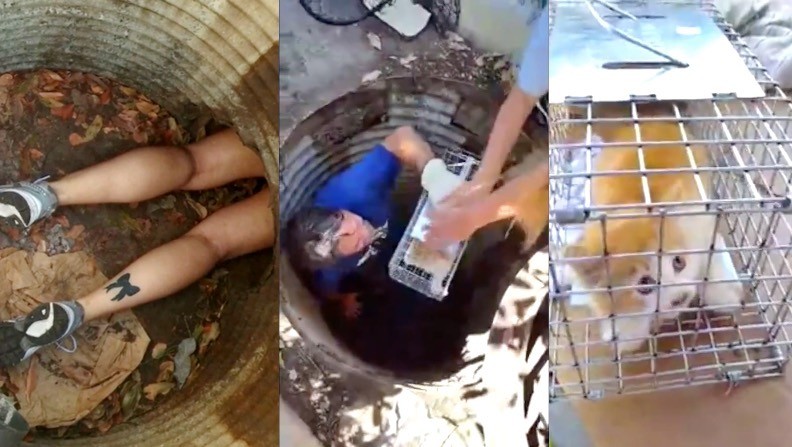 The kitten was very scared after she got rescued, but Megan spent time to soothe her and showed her love. Slowly she began to come around, and even let Megan pet her.

Megan knew there was one thing left to do.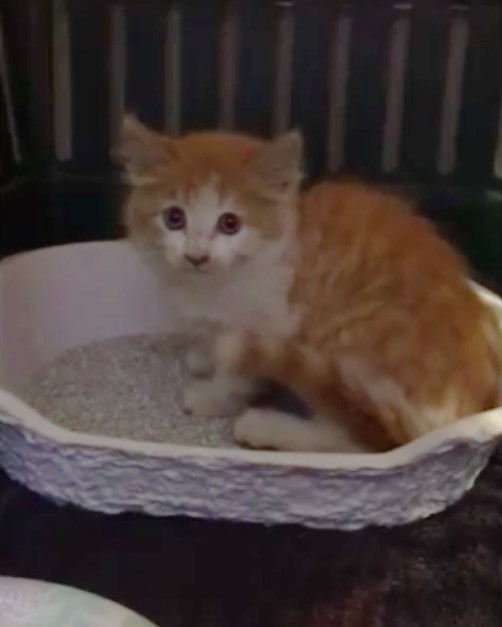 They named the kitten Cali and she was adopted by her rescuer, Megan.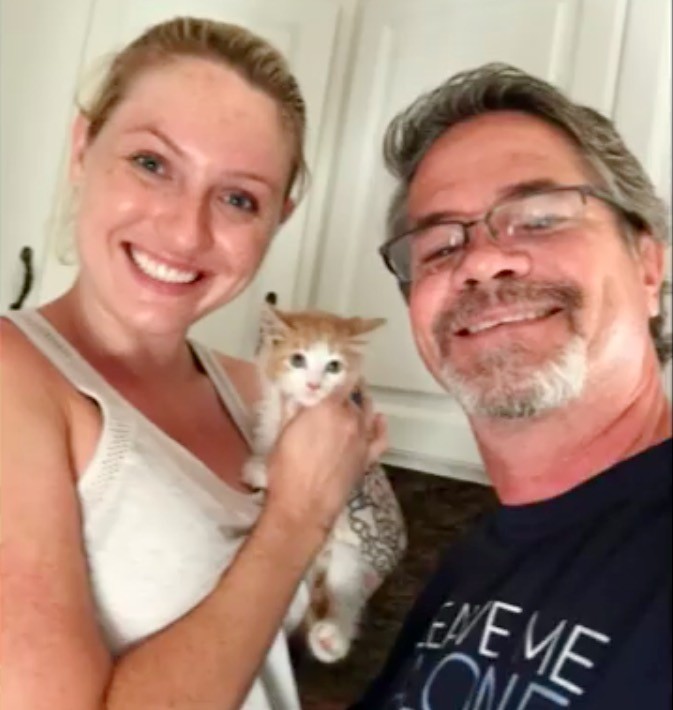 Since then, Cali has been doing fantastic. She is happy, and recently received a clean bill of health from her vet!
A good rescue story, is always nice to hear! Especially ones with a happy ending! Share with friends!