Zarathustra is a fat cat who is very fond of art. His creative human, Svetlana Petrova, complements her interest by adding him to some of the most famous masterpieces of the bygone era.
Svetlana inherited Zarathustra from her late mother, and has since been looking after his needs.The cat has voluptuous appearance so it's only natural that Svetlana calls her new project with Zarathustra, Fat Cat Art.
This project went viral on imgur few years ago surmounting to over 4.1 million views. As much as we love cats, we have compiled some of the pictures from this project below. Do take a look and tell us what you make of it.
Mona Lisa by Leonardo da Vinci (1503-1506)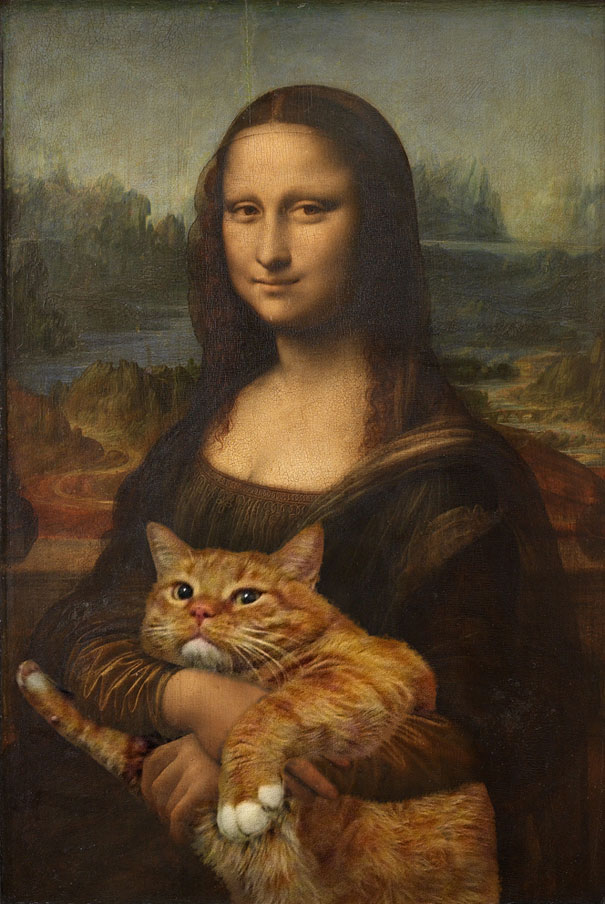 Bogatyrs (Heroes) by Victor Vasnetsov (1898)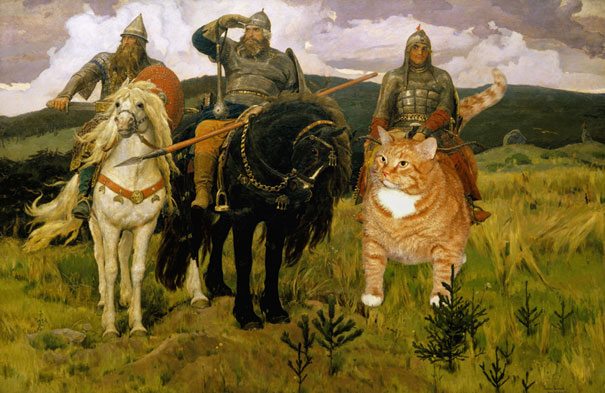 Olympia by Édouard Manet (1863)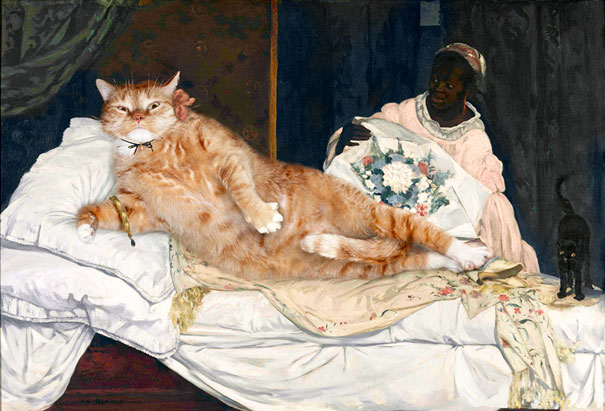 Lady with an Ermine by Leonardo da Vinci (1489–1490)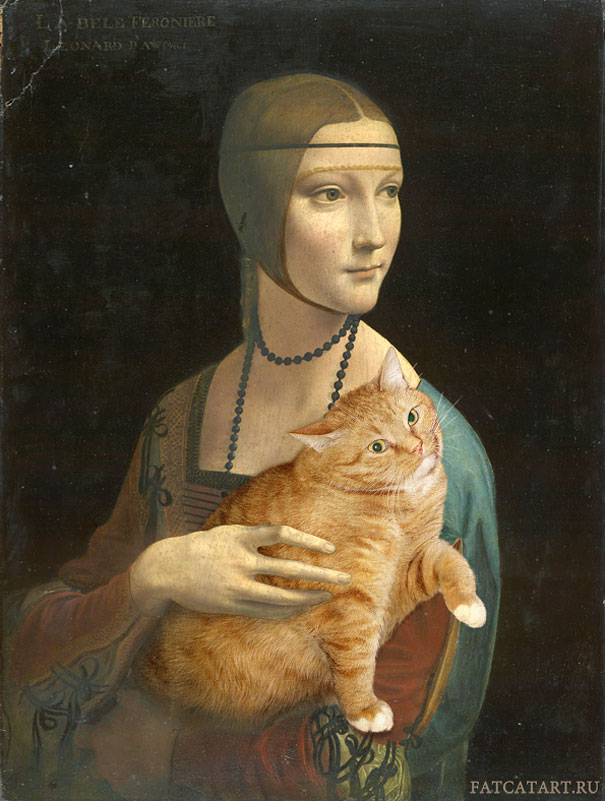 The Persistence of Memory by Salvador Dalí (1931)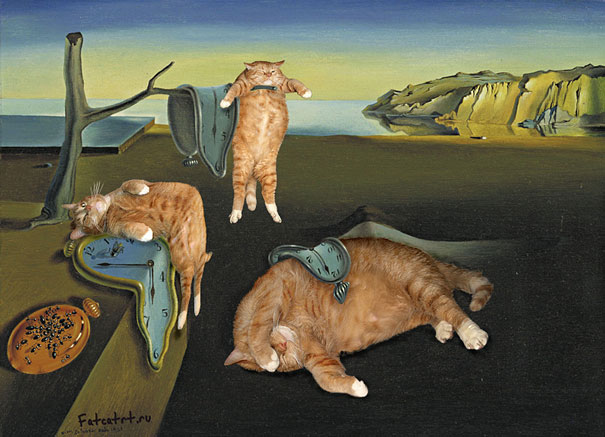 Liberty Leading the People by Eugène Delacroix (1830)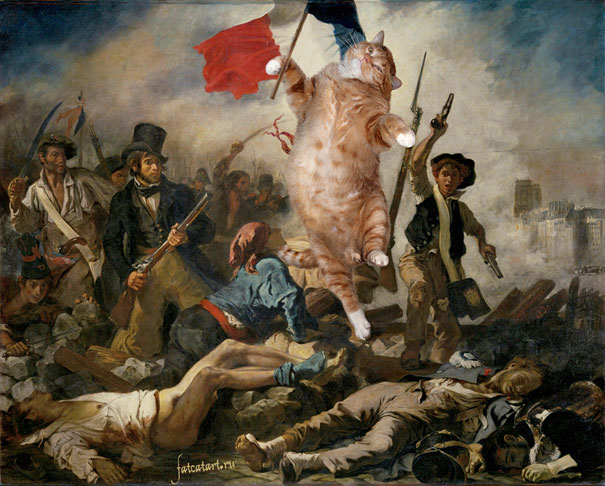 The Creation of Adam by Michelangelo (1511-1512)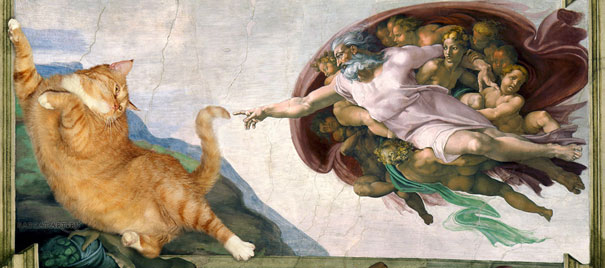 The Birth of Venus by Sandro Botticelli (1486)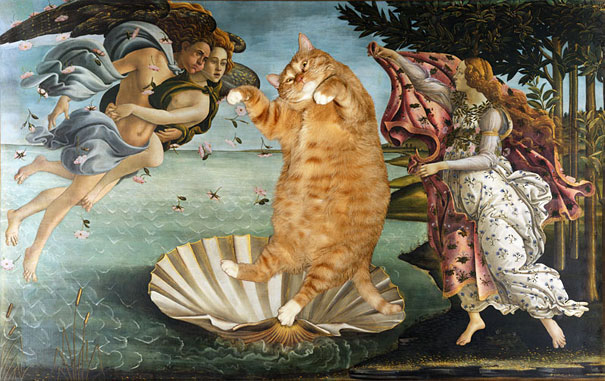 Whistler's Mother by James McNeill Whistler (1871)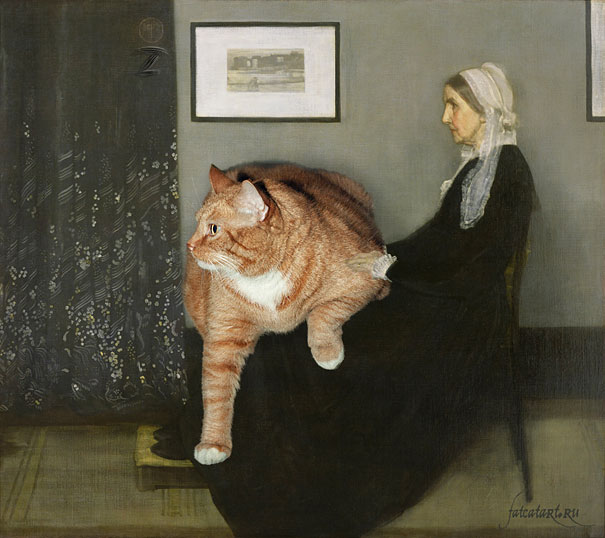 Twelfth Night (The King Drinks) by David Teniers (1634-1640)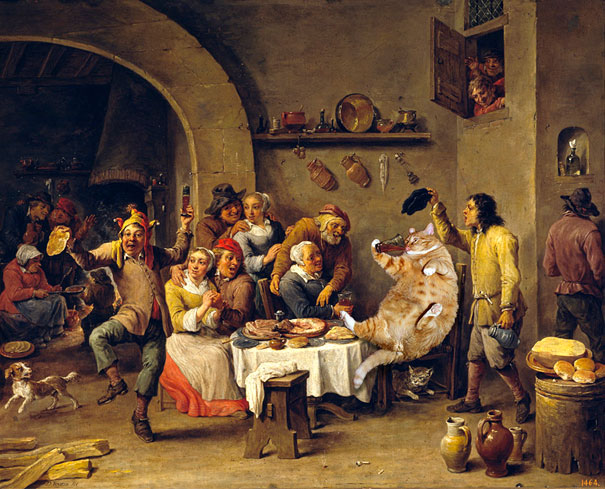 The Kitchen Maid by Johannes Vermeer (1657–1658)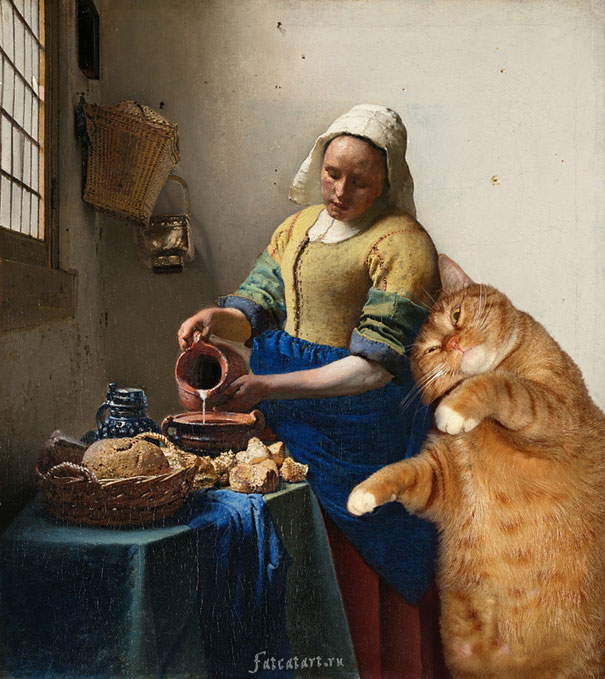 The Venus of Urbino by Titian (1538)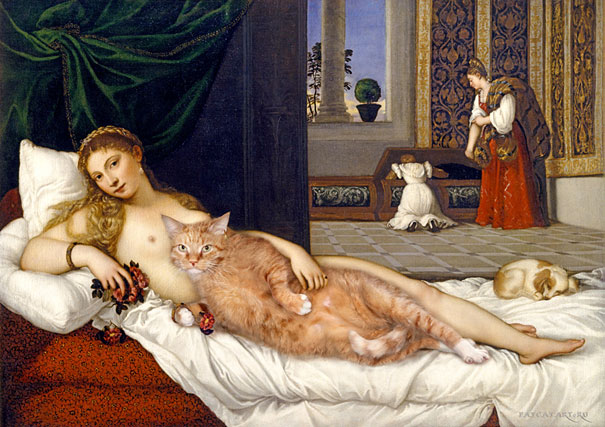 American Gothic by Grant Wood (1930)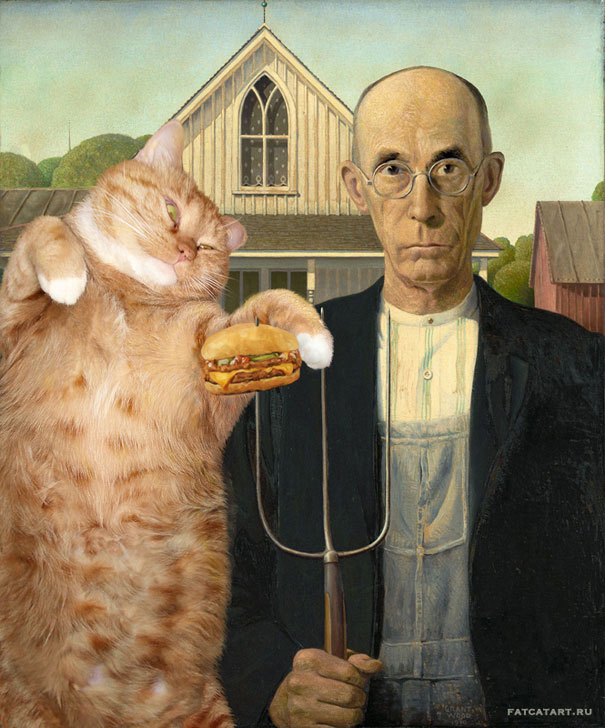 Escaping Criticism by Pere Borrell del Caso (1874)