David Bowie left behind a legacy of incredible music that will last for generations but did you know know that the late musician was also an avid cat lover? In 2018, when a lonely kitten without a home was left abandoned. A veterinarian's office in Spain took care of him and the beautiful white and tabby marked kitten loved to play. Maria Lloret, his soon to be proud cat mom knew exactly the name for this adorable kitten. This is how the story of Bowie The Cat was born with his gorgeous odd-colored eyes!
Check out these beautiful photos of little Bowie The Cat from his first few months with Maria…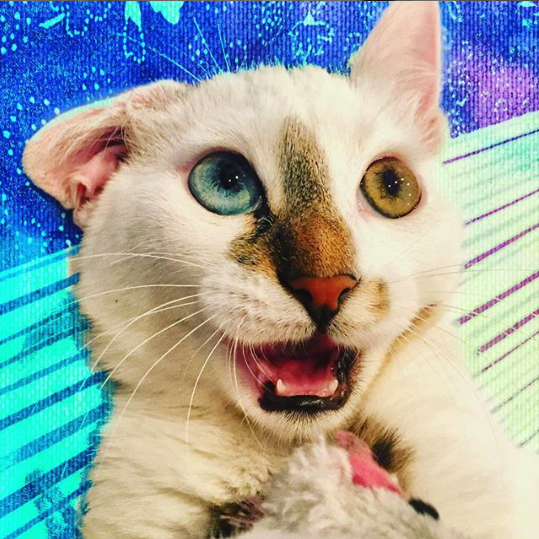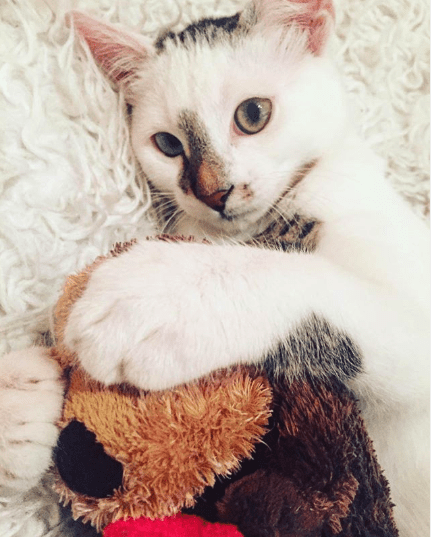 Bowie The Cat is"sweet and sassy at the same time" and when he's not busy playing, he's a pro at turning on his charm for the camera.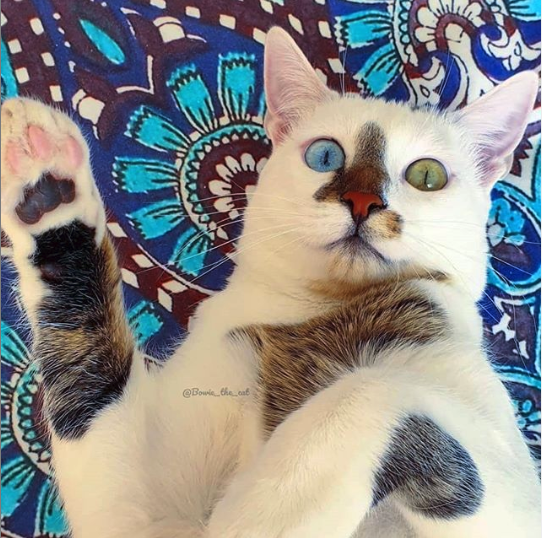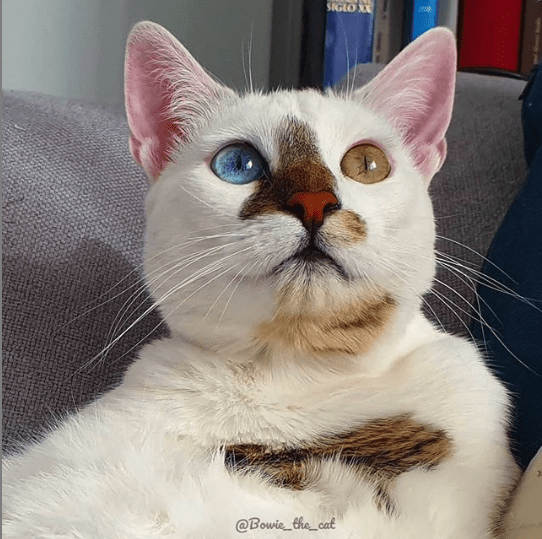 Maria started sharing photos of Bowie and his heterochromia eyes in late 2018. No surprise, it didn't take long for cat lovers all across the world to take notice of this Spanish feline head-turner.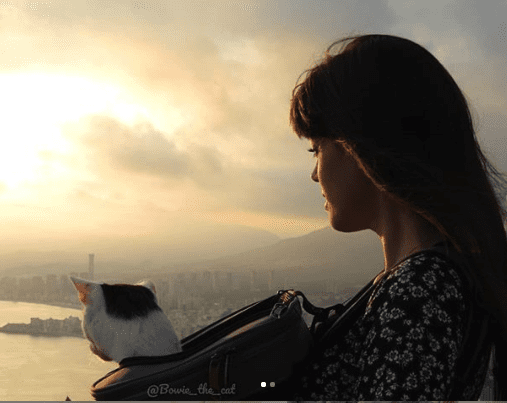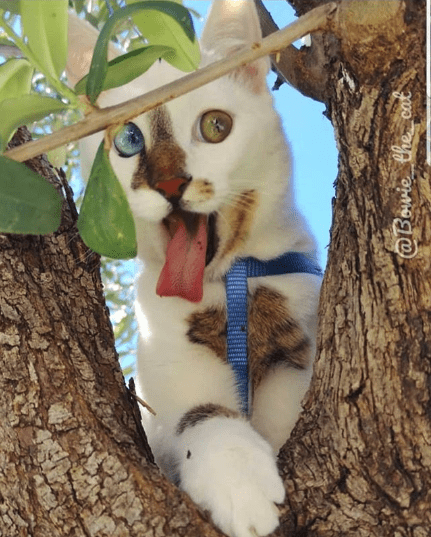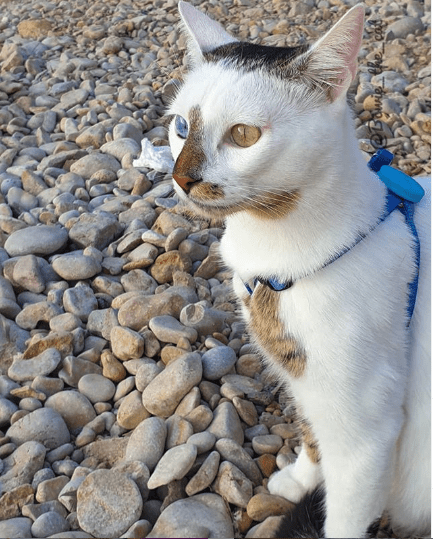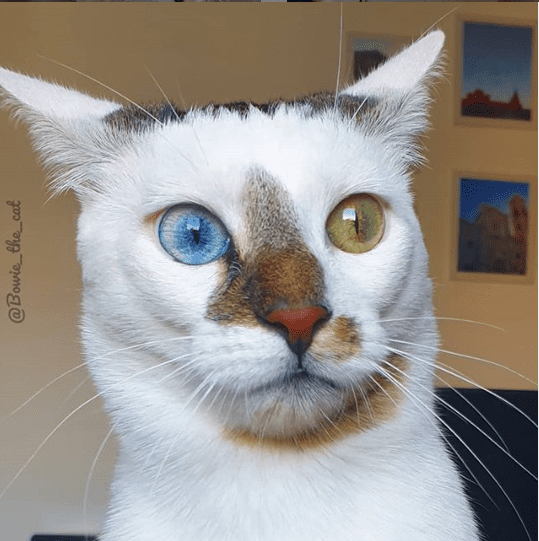 Bowie resides in beautiful Alicante, Spain, and when he's being a good kitty his mom will take him out for some fun and safe adventures.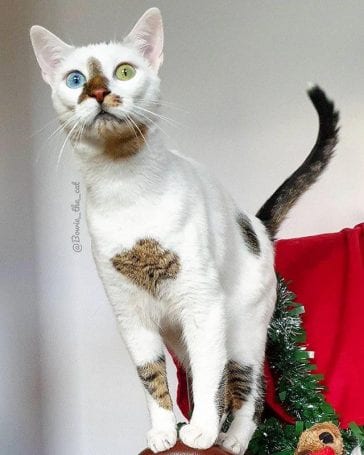 Maria has even started a blog dedicated to Bowie, complete with Spanish and English translations. She often shares fun photos of him and stories of them together. Maria is an advocate for animal adoption, and she hopes that sharing Bowie's photos with the world can spread happiness and joy.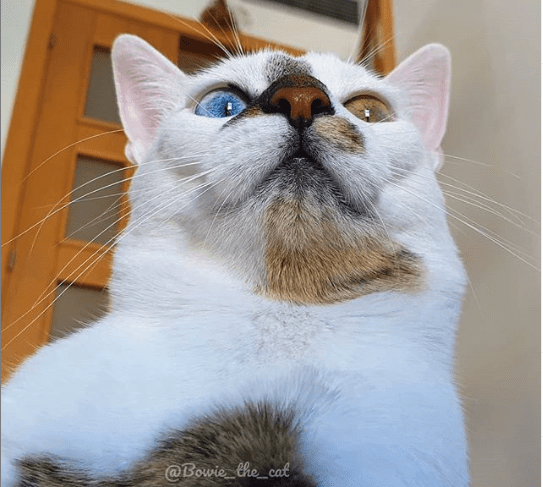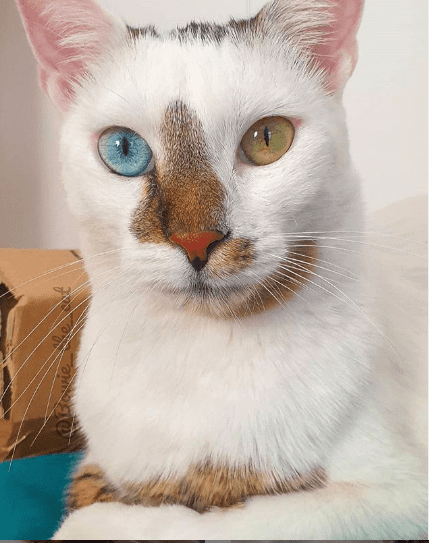 What to stay up to date with this beautiful guy? You can find him on Instagram here or on Facebook. Of course don't forget to check out Bowie The Cat's blog!