This man was at one point, not used to animals. That was until he met a cat, and his life changed forever. Now, he can't live without his feline buddies.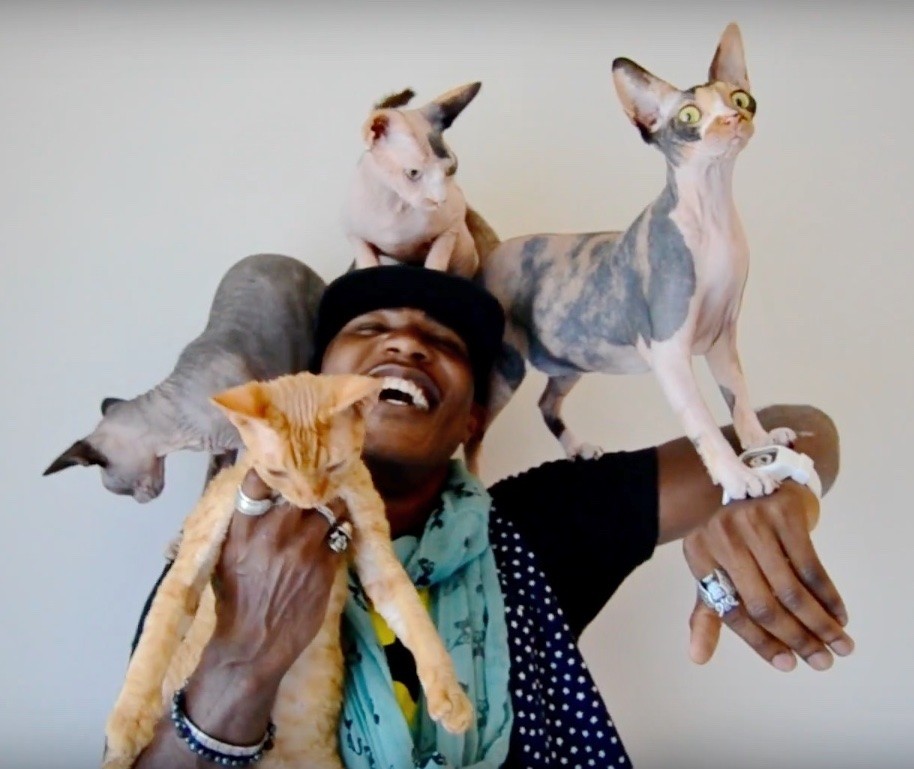 Dwayne Molock is a rapper from Maryland, and he was never a fan of animals. Now, on the other hand, he is a total cat lover and an advocate for animals in need of a loving home. His stage name is Moshow aka the Cat Rapper.
When Moshow was growing up, he was never around any animals. He definitely never expected to become a cat person.
"I wasn't used to animals, period," he told The Dodo.
But, then came Queenie into his life, and that changed everything!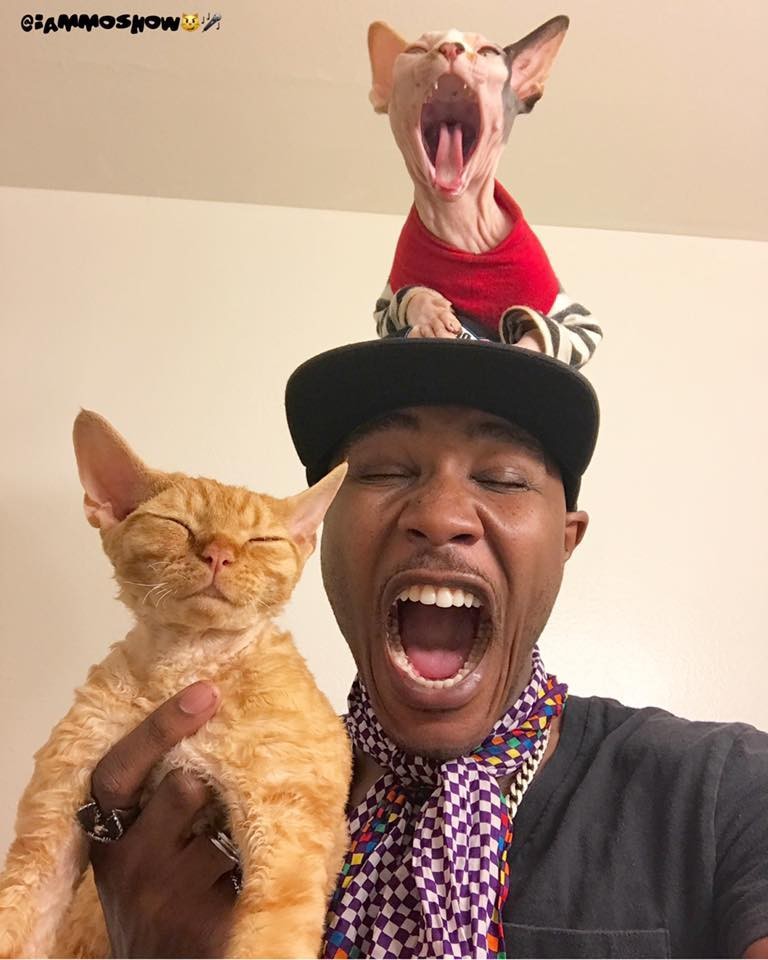 Moshow met a girl in class, and he was studying at her house, he met her cat, Queenie. She was a stunning black panther kitty, and would stare at him for hours and slowly approached him, and eventually found herself in his lap.
"As soon as that happened, I wanted that every night I studied. That's when cat fever took over."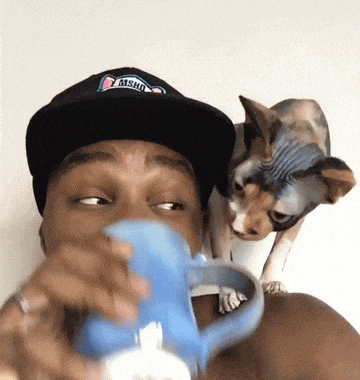 He later moved to Portland, Oregon with his cat-loving girlfriend, Emcee. Soon after, their family began to grow.
They are now the proud owners of four very affectionate cats (Ravioli, The Mighty Mega Man, Sushi Hana, and Tali the Lover). They all love to be held, climb on their shoulders and snuggle with them whenever they can.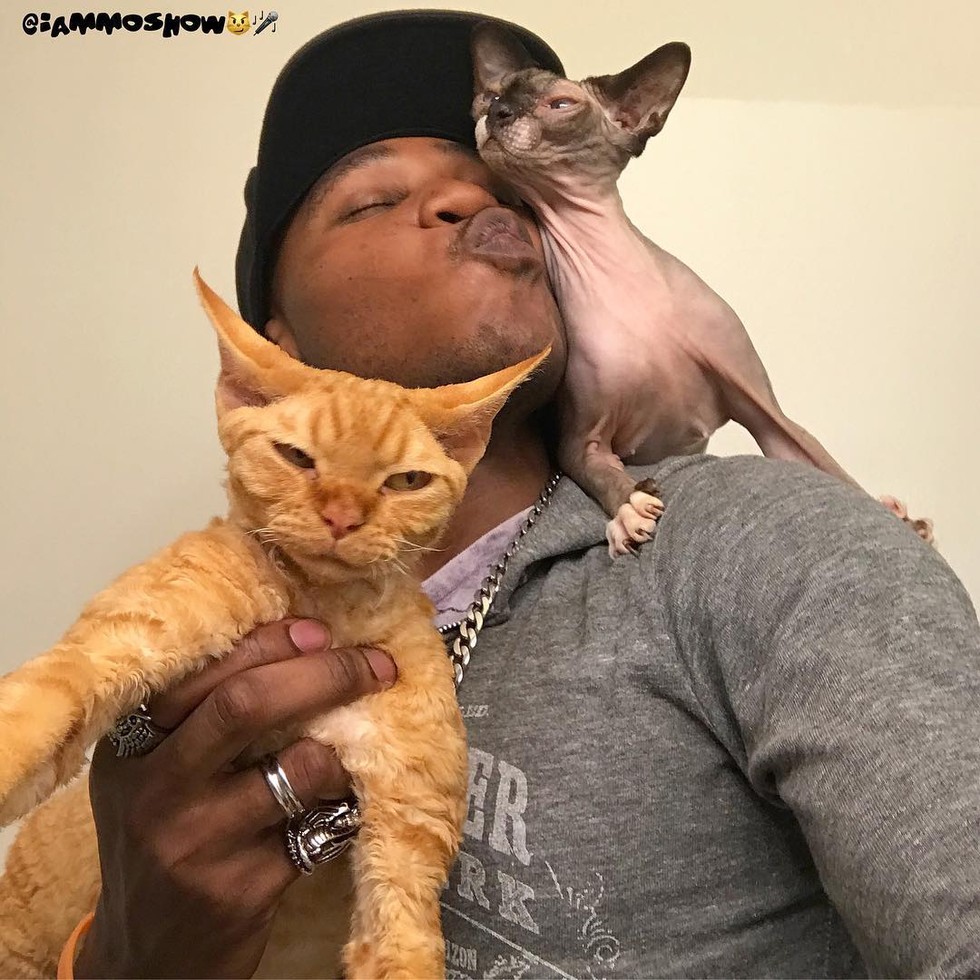 "They are really, really infatuated with me. Not only me, but my lady," Moshow said.

They're fans of jumping on his shoulders for kisses.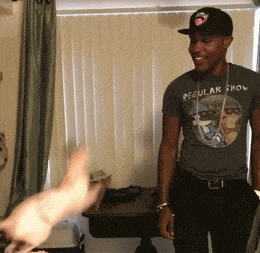 "I just love cats… I am not afraid to express my love for cats," Moshow said.
"It's who I am. I am a cat rapper."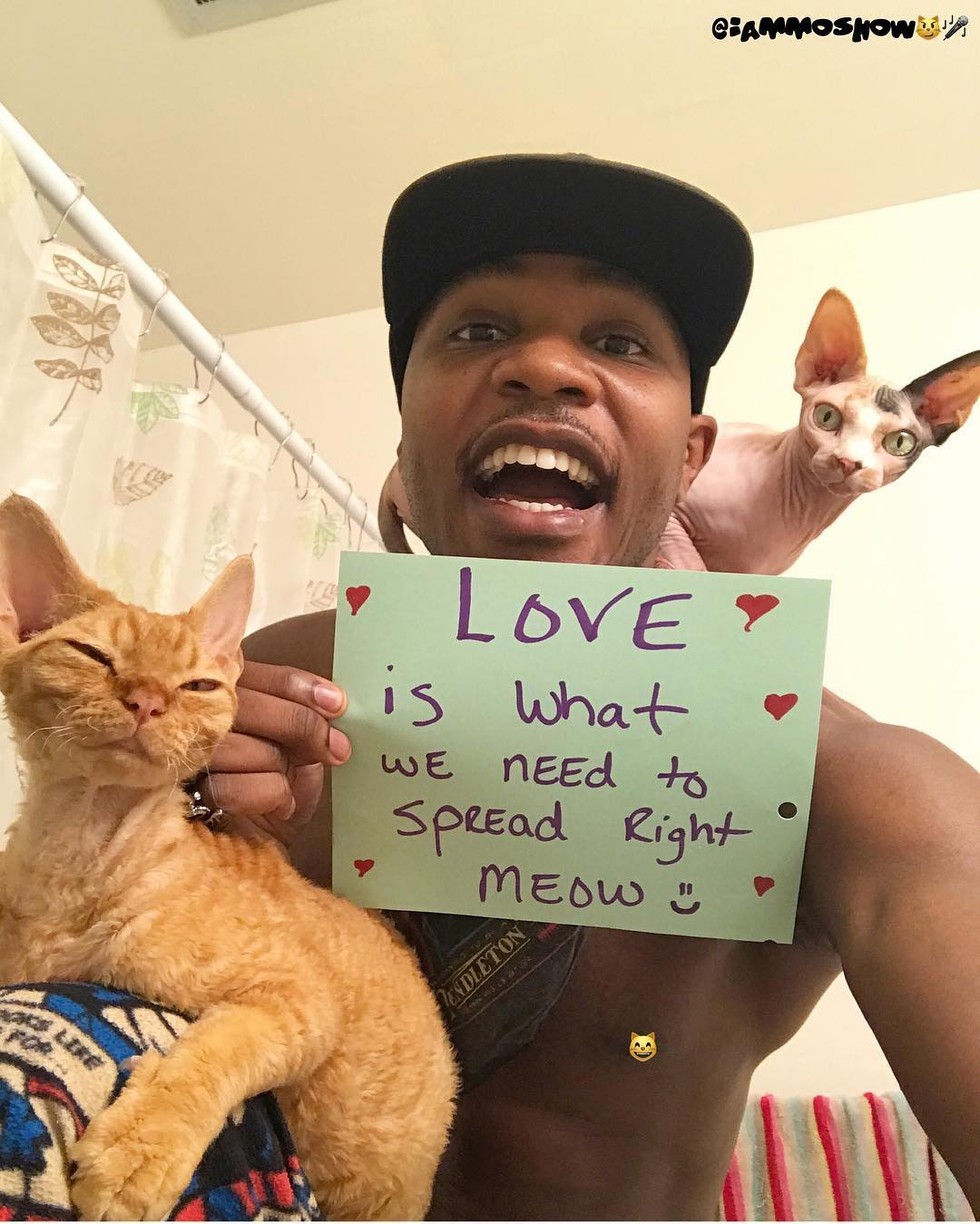 Very proud cat dad and his fur babies, being festive!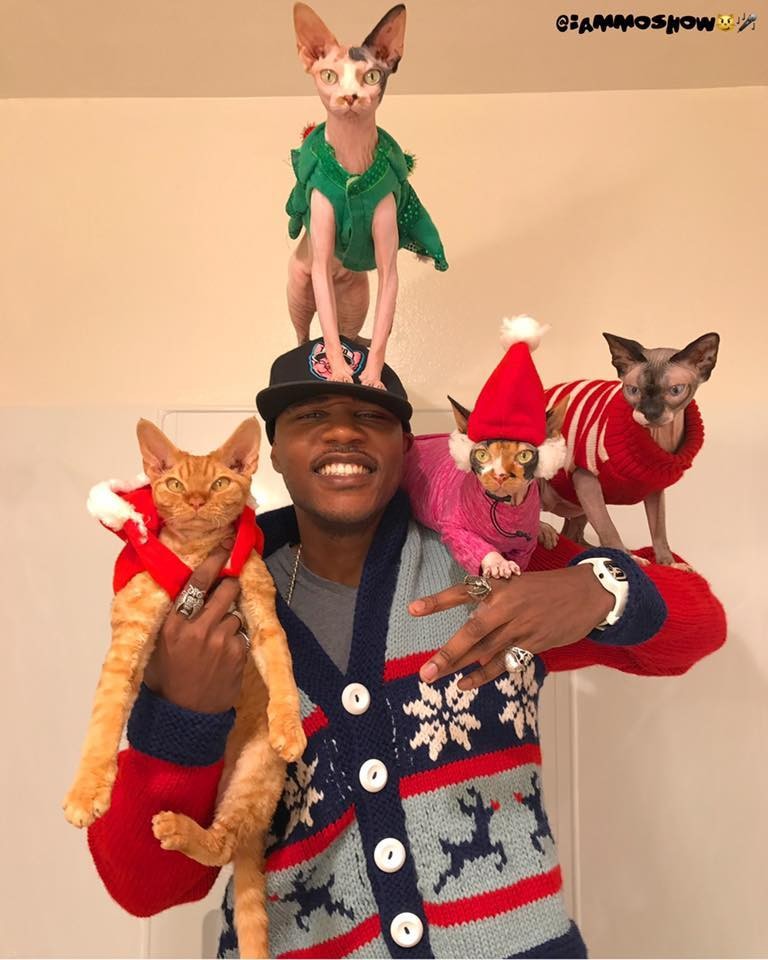 Through his music, Moshow hopes to find many shelter kitties, permanent homes. Share with friends!
Via Love Meow