This sick little kitten was taken to the Atlanta Humane Society (AHS) and would require a miracle to just survive…and that miracle came from a very special mama cat, Ember.
Say hello to Flame!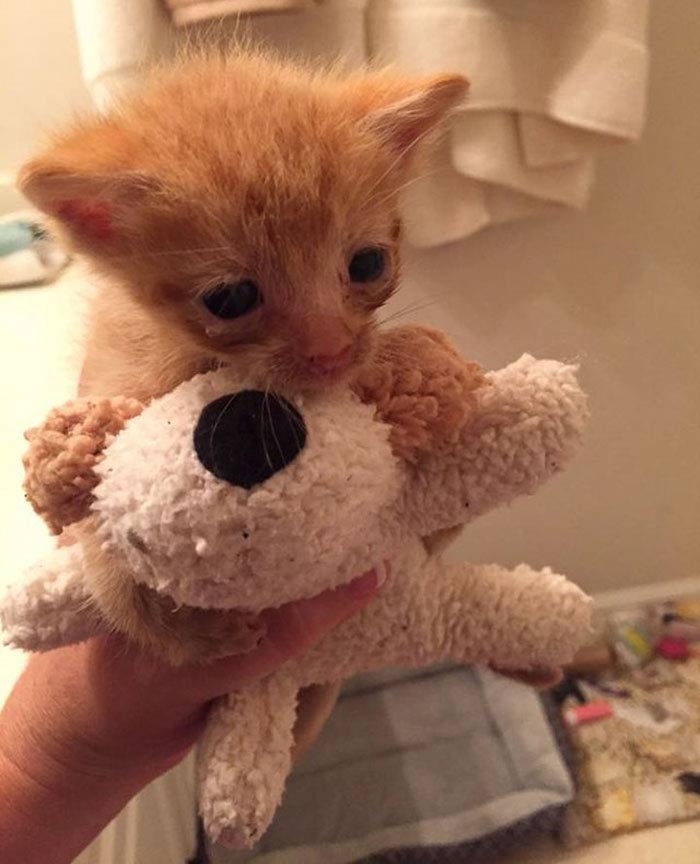 Just a week before Mother's Day, the Ember experienced a tragedy when all her newborn kitties died.
"She had lost all of her babies," explained Christina Hill, director of marketing and communications for AHS, "but not her motherly instinct."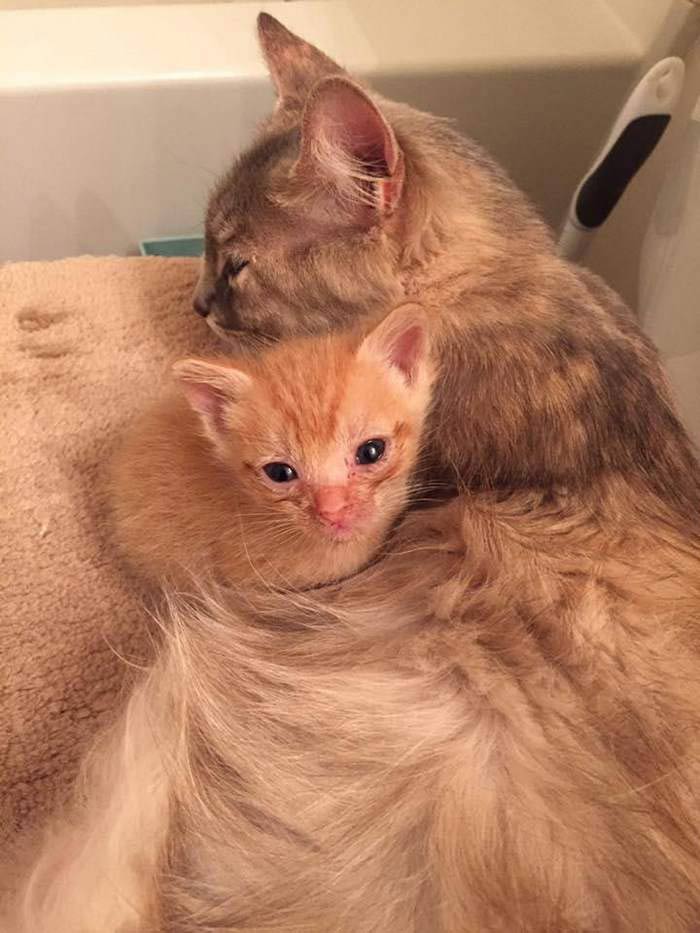 So, when Ember met tiny Flame, it was no surprise that she started showering the baby with love.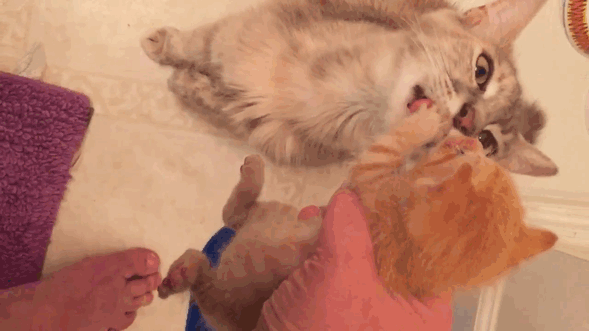 Ember's motherly instincts kicked in and she started caring for Flame as her own.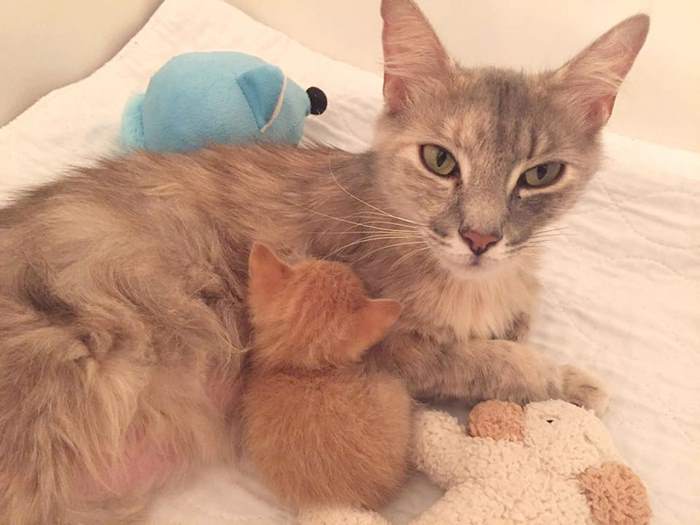 "The two had an immediate bond," Christina said. "The grieving mom immediately took to the tiny kitten, grooming him, cuddling him and letting him nurse."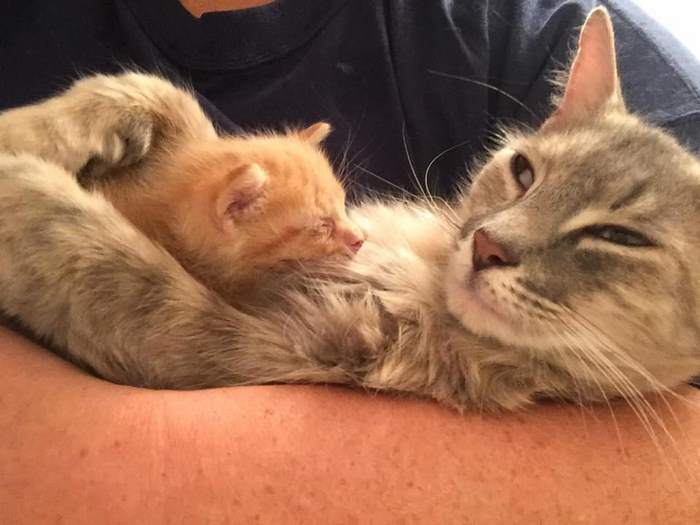 Both the mother and baby feline are in foster care and will be up for adoption soon.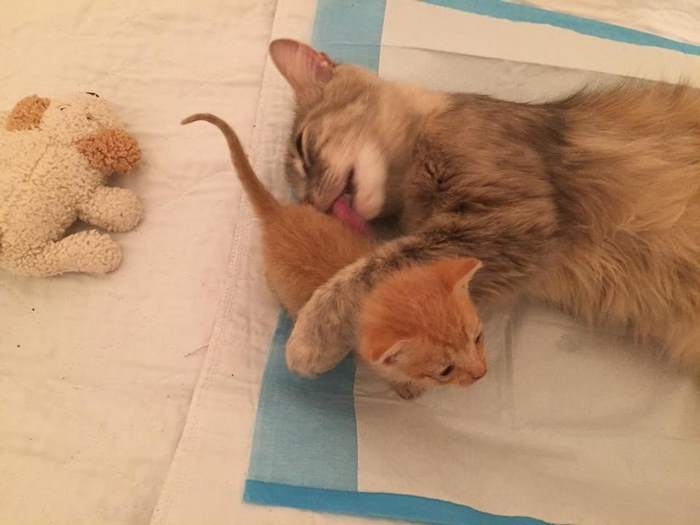 "It'd be absolutely adorable if they could be adopted together," Christine added. "They would love it! And two cats is always better than one."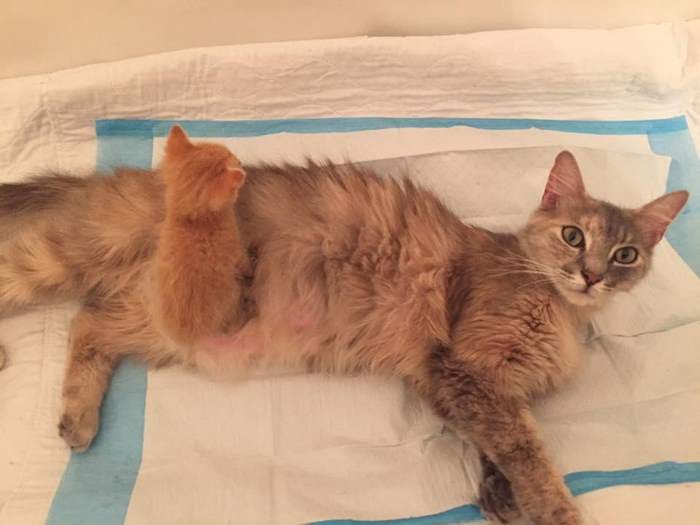 Let's hope that this cuddle stays forever and they are adopted together into a loving forever home.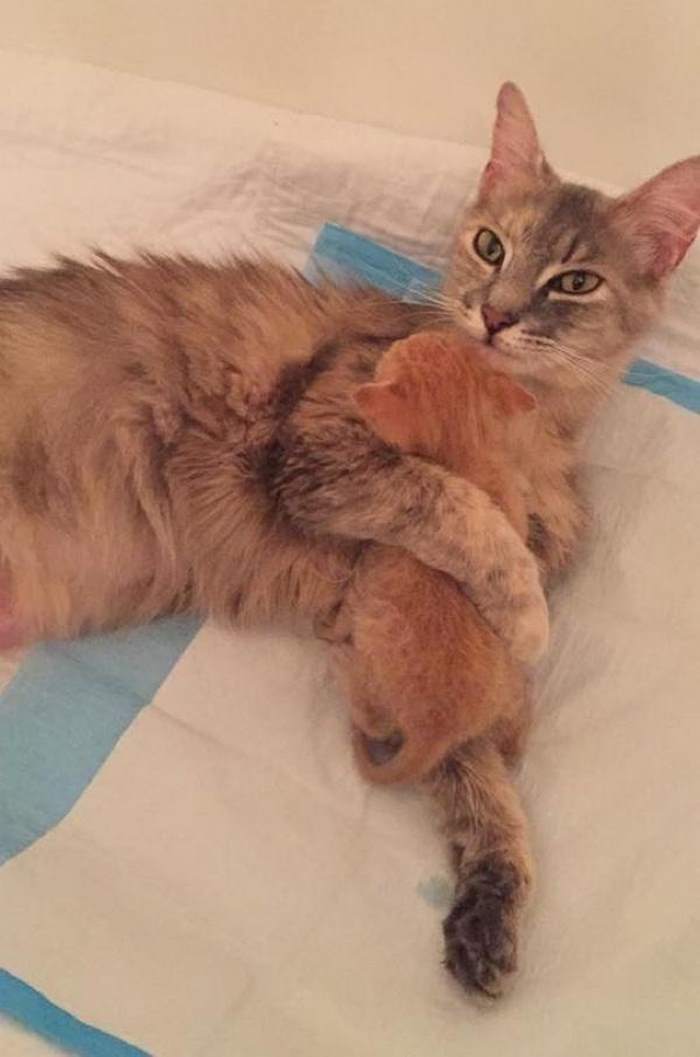 Here's a video of the two: