A very kind man spent a total of seven hours digging through piles of wood to save a litter of tiny kittens that were trapped in the dumpster.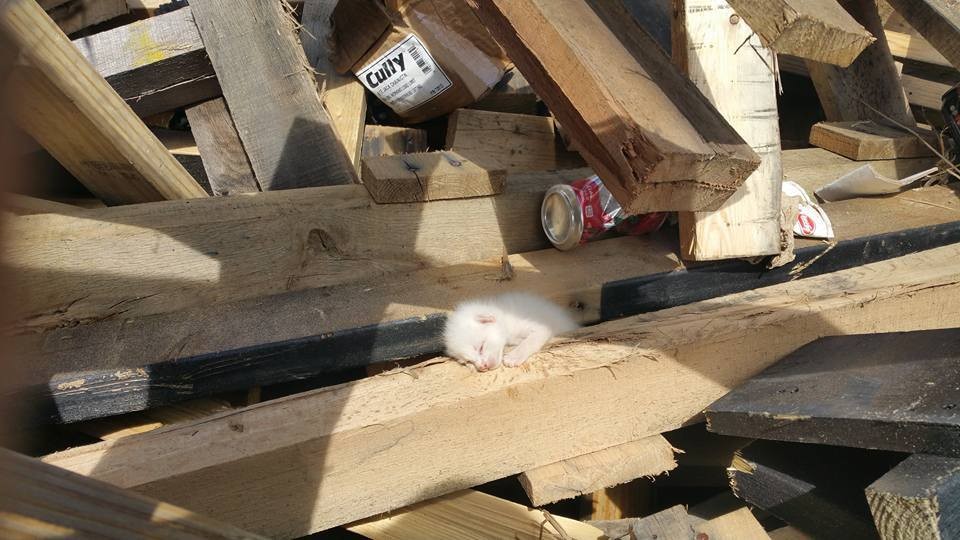 A month ago, Cliff had heard meowing coming from a pile of wood in the dumpster. He looked inside, and saw a poor little kitten hanging onto scraps of wood, and letting out a few faint cries.
"They got dumped in the dumpster, then there was wood dumped on top," Cliff said
Cliff spent hours digging through piles of wood and steels to save defenseless kittens. They were so young, that their eyes were barely open.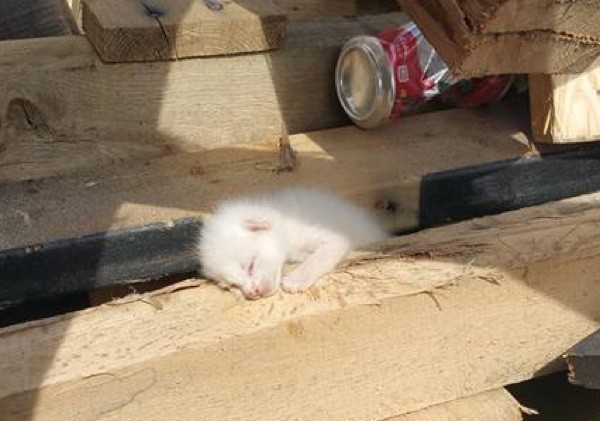 After all the digging he did, one was unfortunate to have not survived.
"Mom chose a huge box to give birth in and kittens got thrown in dumpster," Watching Over Whiskers said.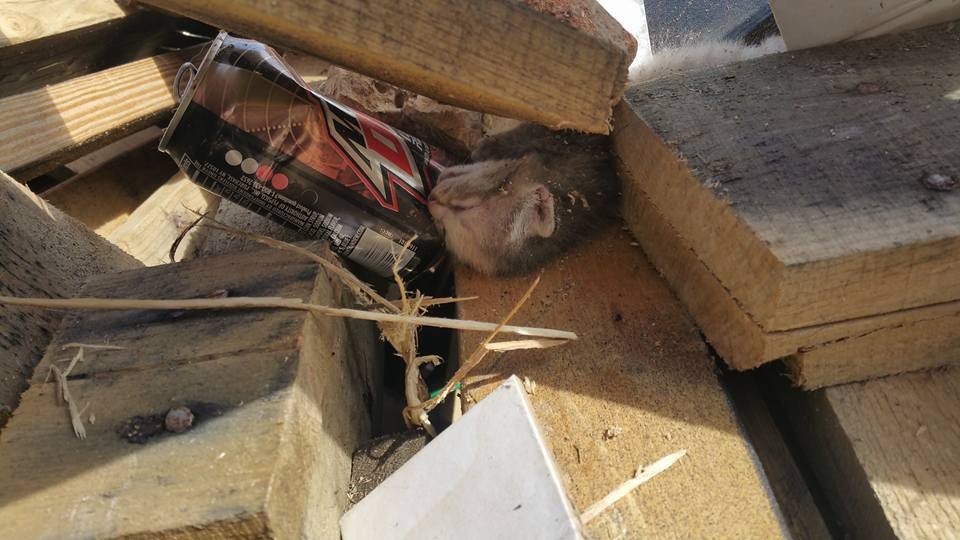 This is where Cliff found the kittens.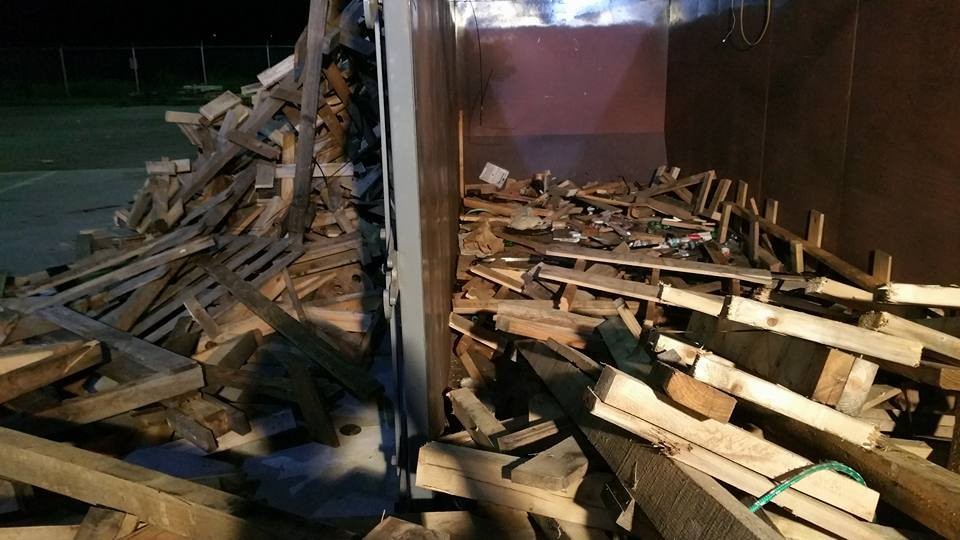 Cliff got this tiny gray kitten out from under a pile of wood scraps. He quickly put the kitten on his lap and gave it some very much needed TLC.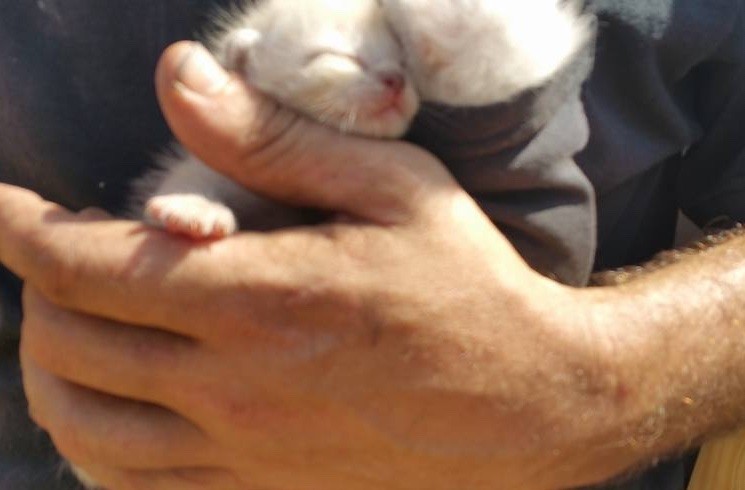 After hours of going through the wood piles, he finally got all the kittens out of the dumpster.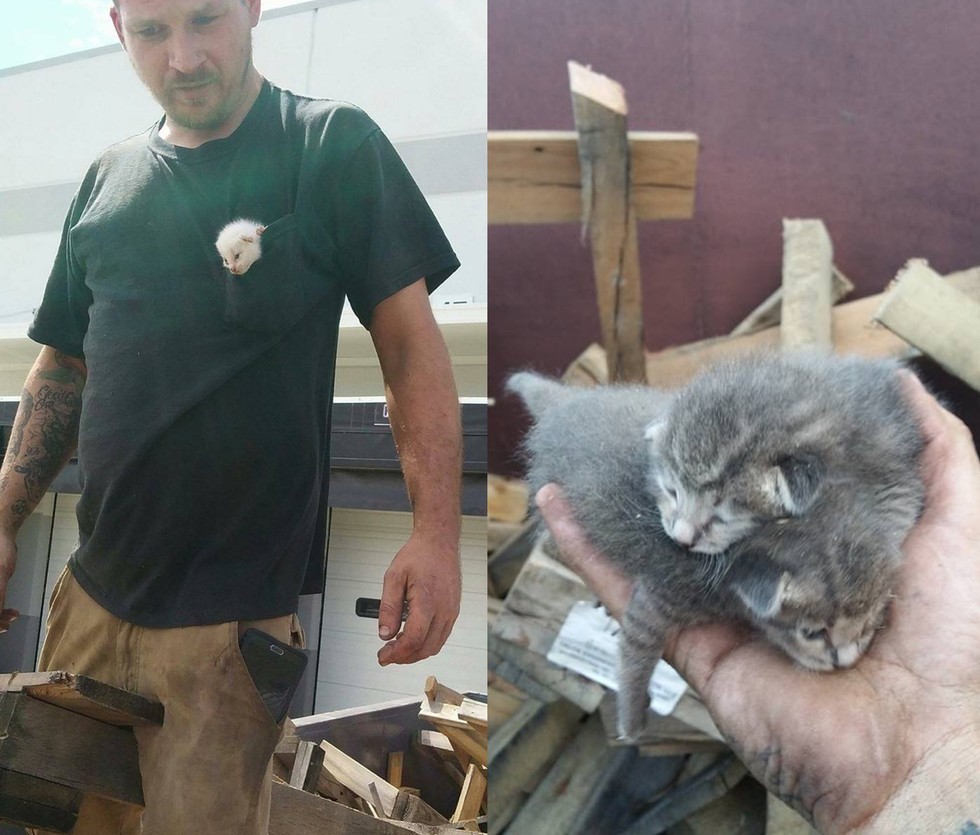 The kittens were so young that they would need around-the-clock-care.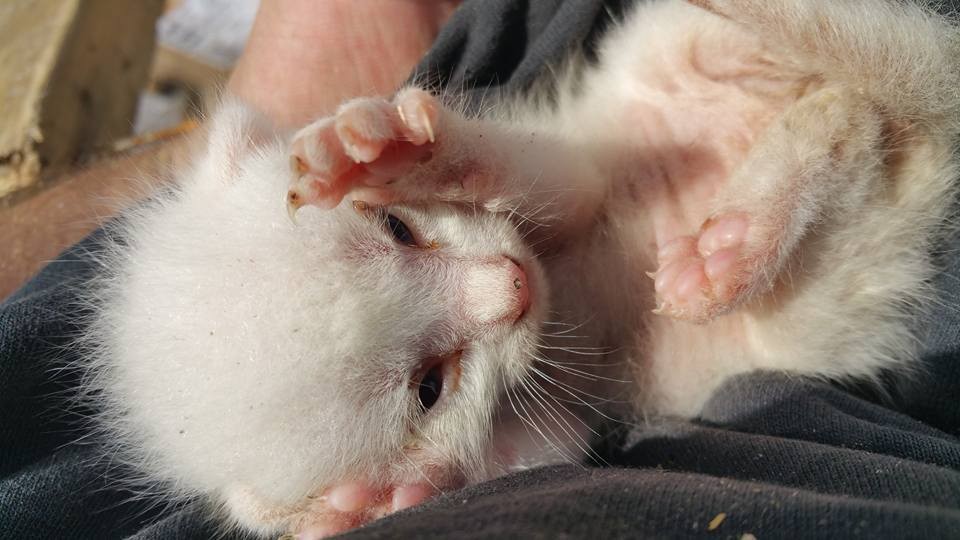 With the help of his family, Cliff began to look for help. After a lot of searching, one rescue group responded and offered to help the distressed kittens.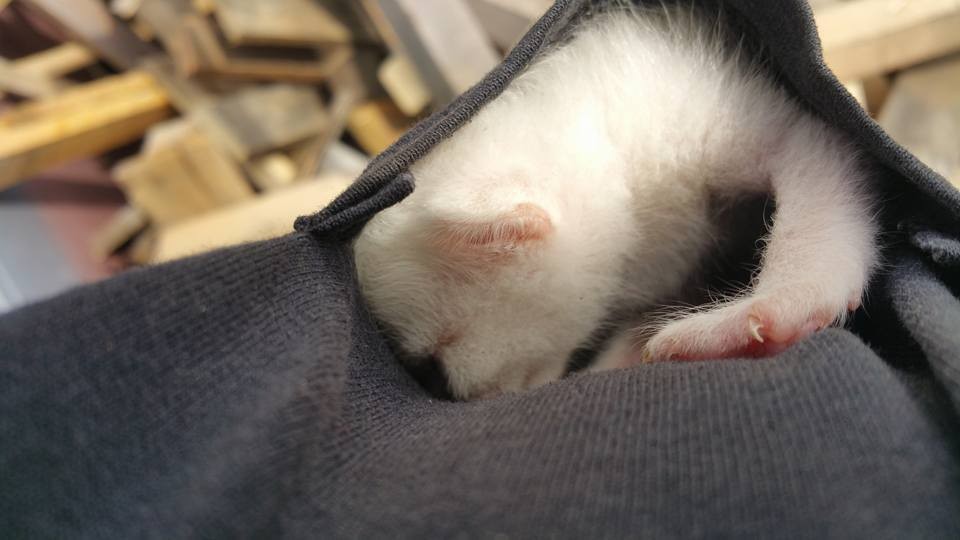 Watching Over Whiskers (Springfield, Missouri) took the kittens into their care. The babies got baths, full bellies, and warm bed to sleep in.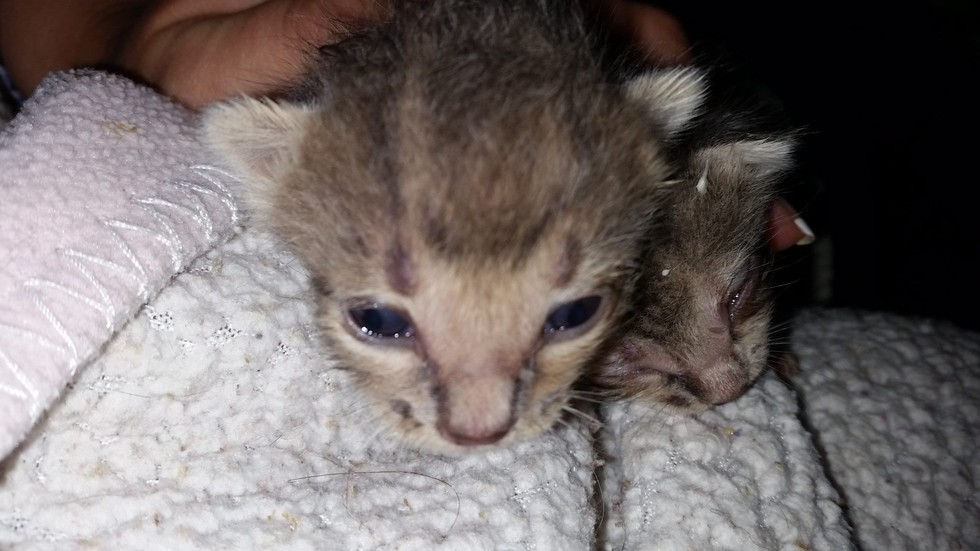 "They got milk all over each other… they were so hungry," the rescue group said.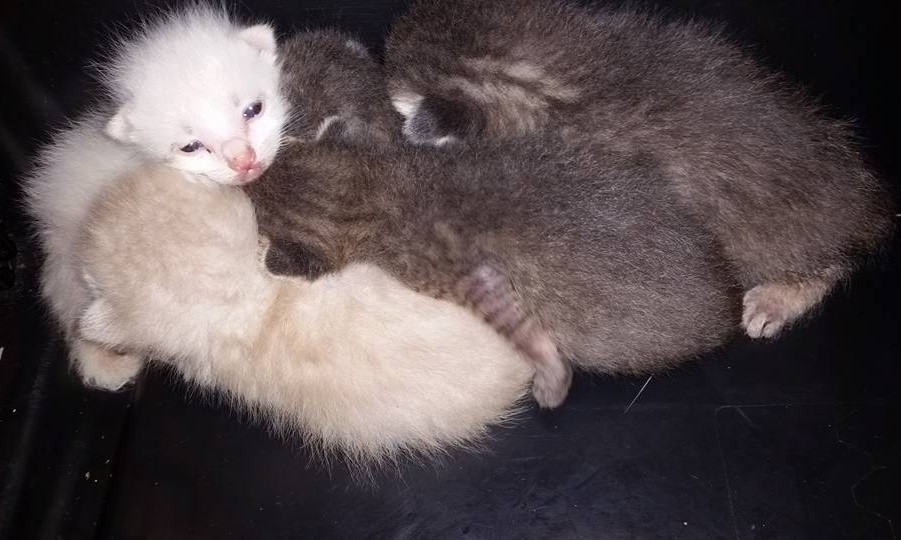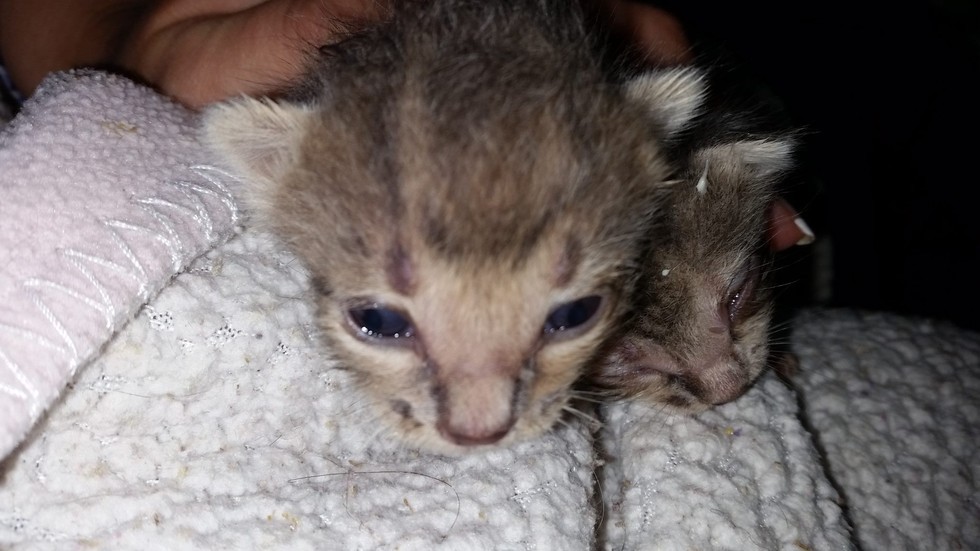 Because two of the kittens are smaller, Roxy, a beautiful rescue mama, is giving them milk and lots of mama love.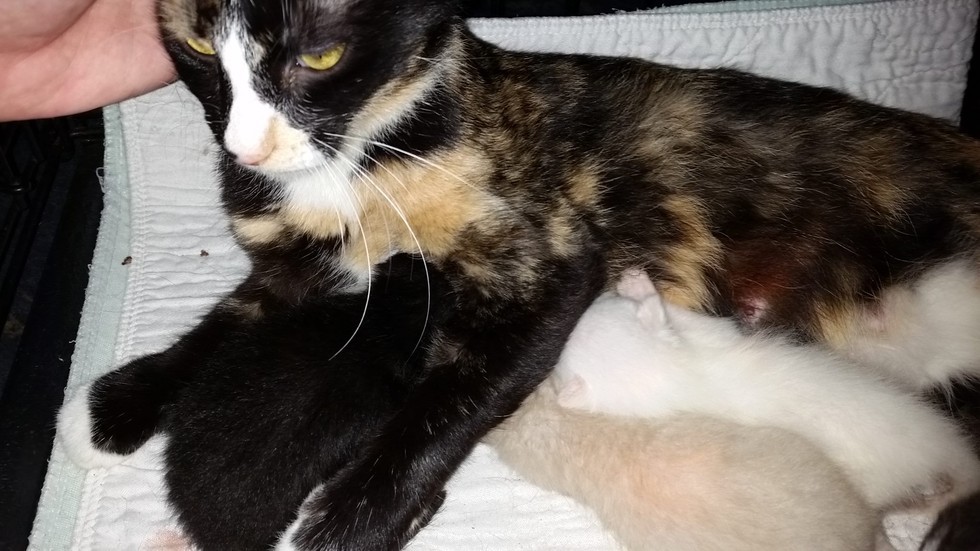 Despite a tough beginning, these kittens are now living a healthy and happy life at their foster home. Thanks to their rescuer, the tremendous amount of love from their caregivers, and their surrogate mom, these kittens' lives have turned around.
Now they are enjoying learning about the world around them.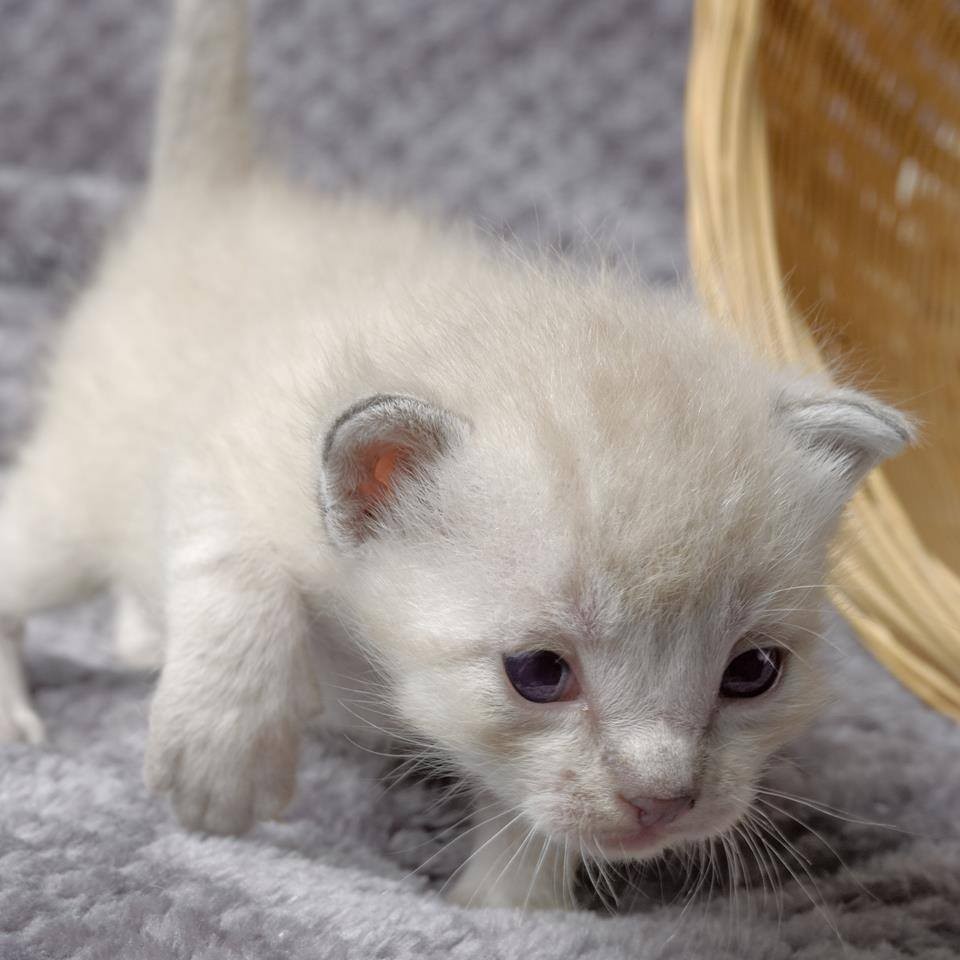 Talk about being at the right place, at the right time! Share with friends!