Are you tired of the daily grind and it's time for a change of scenery? Just Cats Veterinary Clinic in Ireland might have the purr-fect job posting just for you: cat cuddler.
The cats-only clinic in Dublin is looking for someone with "gentle hands capable of petting and stroking cats for long periods of time," someone who is "capable of cat whispering to calm the nerves of some of our in patients," and who has "an ability to understand different types of purring."
From their post on Facebook:
Does cattitude come naturally to you?
Have you counted kittens before you go asleep?
Do you feed the stray cats in your locality?
Does petting cats make you feel warm and fuzzy?
If you answer yes to some or all of these questions, how about working with cats as a full time job @justcatsdublin
Apply at : http://bit.ly/2qSHHA0 #lovindublin #98fm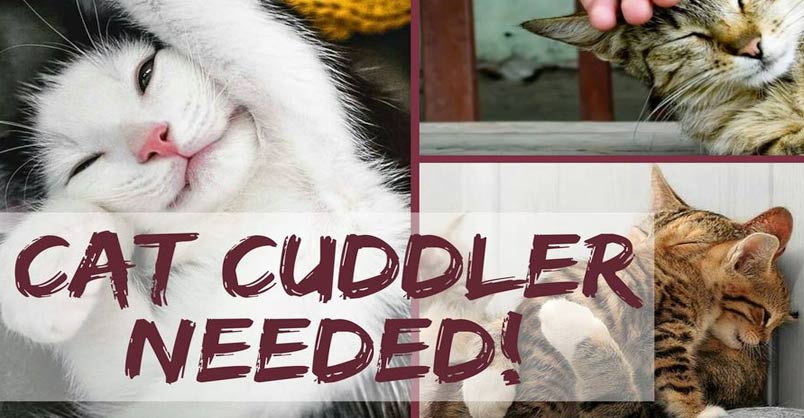 It is clear from the posting that the clinic has a sense of humor, too.
"We are an equal opportunities employer, however we do discriminate against dogs attending our veterinary clinic as patients."
Doesn't this sound like a dream job for any cat lover? Time to polish up those resumes!
(h/t: abc7)