We love our cats so much. They bring so much joy, love, and laughter into our lives. So, they are very deserving of something extra special on their birthdays. And, that's where this recipe for the 'purrfect' cat birthday cake comes in. This is made up of all things cats dream of. They will be on cloud 9 after the first little bite. It's simple to make, and is worth the endless cuddles of gratitude you'll get from your cat!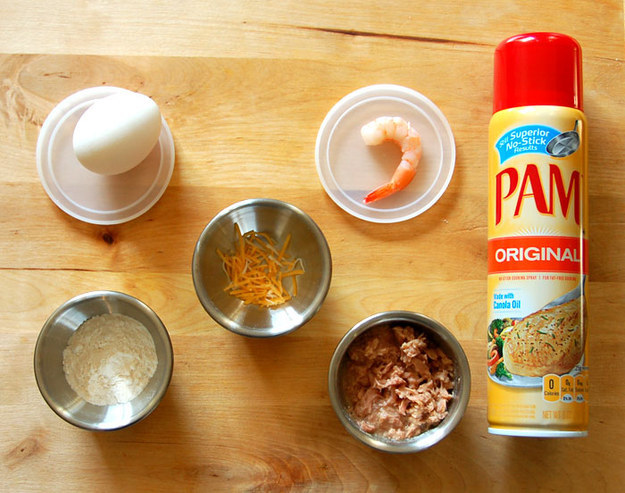 1 large egg
All-purpose flour
Shredded cheese of your cat's choice
1 can of tuna (6 oz)
Cooked shrimp for garnish
Cooking spray
Note: This recipe will yield two cakes, so feel free to halve the portions… or enjoy one cake WITH your cat!
PREPARATION
Preheat oven to 350ºF.
1. Start with half a can of tuna.

2. Measure 1 1/2 tablespoons of all-purpose flour.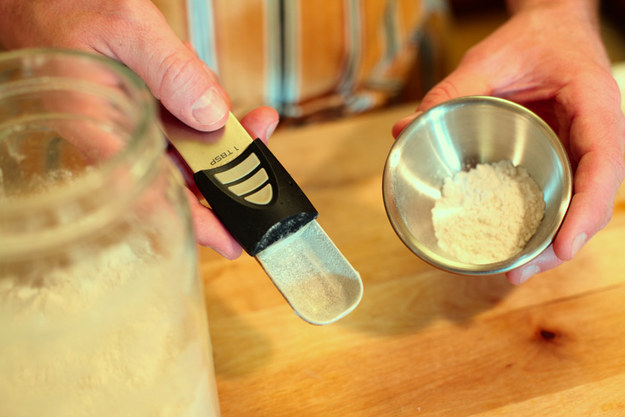 3. Take a pinch (about 1 teaspoon) of shredded cheese.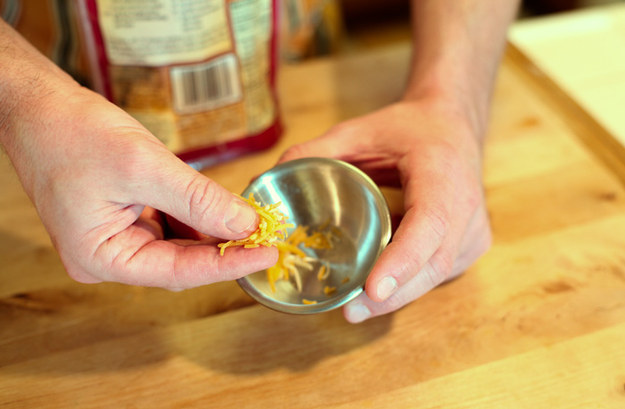 Any kind will do, whatever your cat will like best. In this case, we used shredded colby jack.
4. Crack the egg and separate out the egg white only.

5. Mix all ingredients together in a small bowl.


The result should look like a chunky cake batter.
6. Using a muffin tin, apply cooking spray to prevent cake from sticking.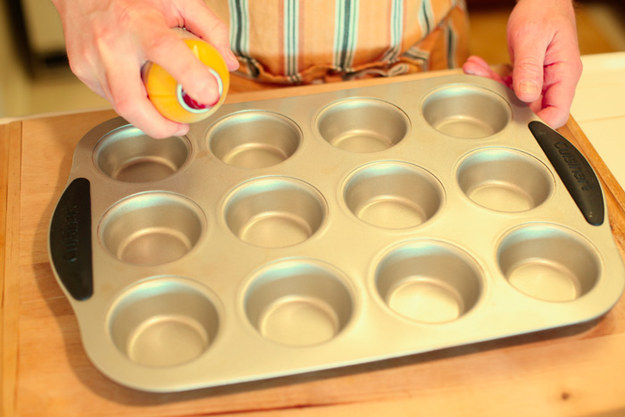 7. Fill muffin tin with the cake mixture and place in the oven.

8. Set a timer for 15 minutes.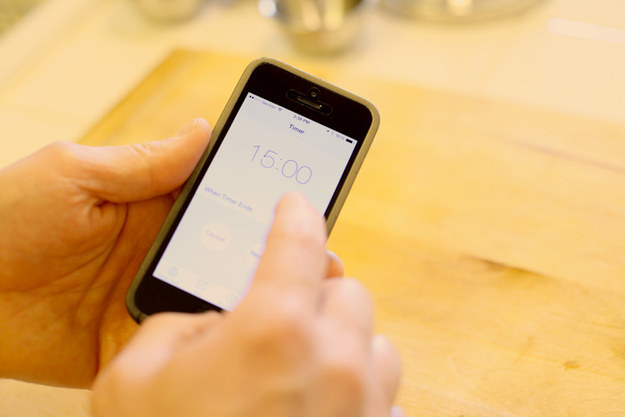 9. While you wait, rinse off the shrimp and cut off the tail.

By now you may have attracted some attention.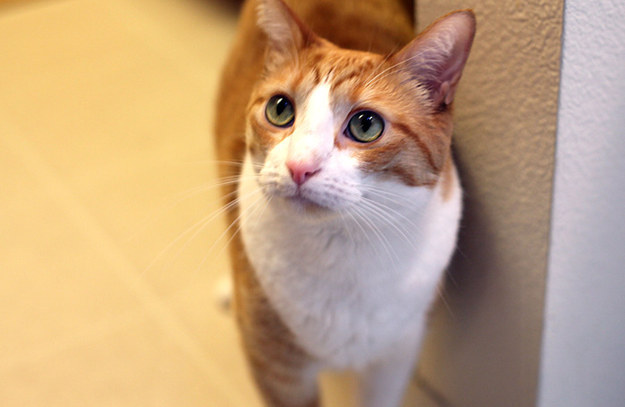 10. Once thoroughly cooked, remove cake from oven and place on a plate (or rack) upside down to cool.

11. Garnish with shrimp.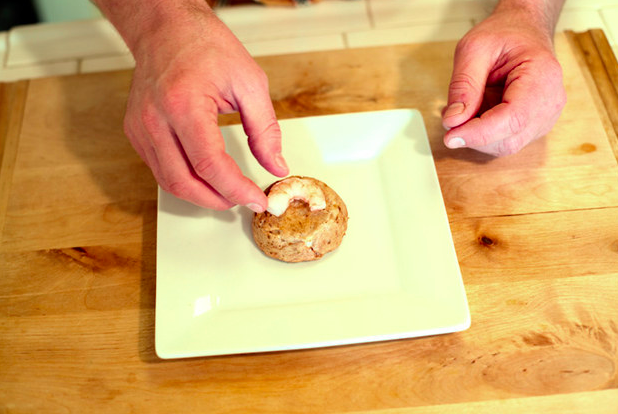 12. And decorate appropriately.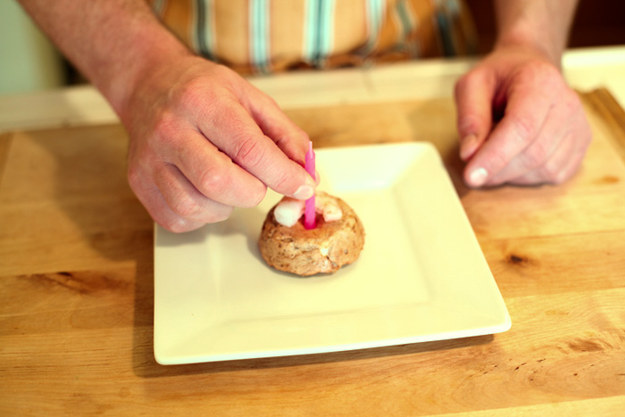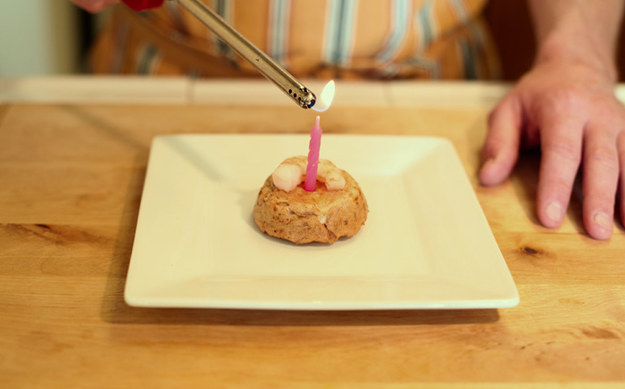 13. Present to your lil' birthday girl/boy.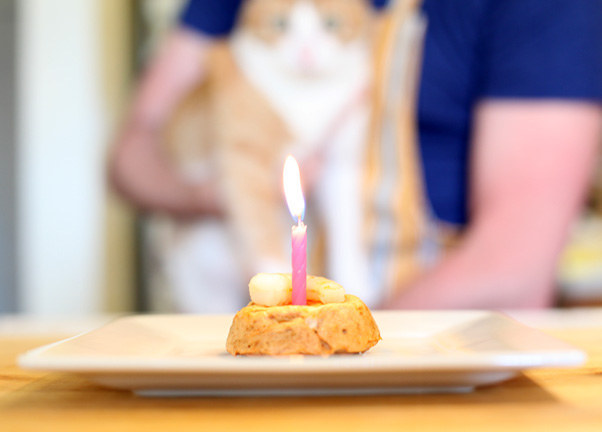 Be sure to blowout/remove the candle before your cat starts eating!
Now sit back, relax, and watch the show!

Remember, this is a cat cake, not human….it's okay to try, but we don't recommend it 🙂 Share with friends!
(h/t: Buzzfeed )