This gray Mama kitty was pregnant and homeless on the streets.
Scared and alone, she managed to find her way into the loading dock of a nearby shopping mall where she gave birth to her kittens.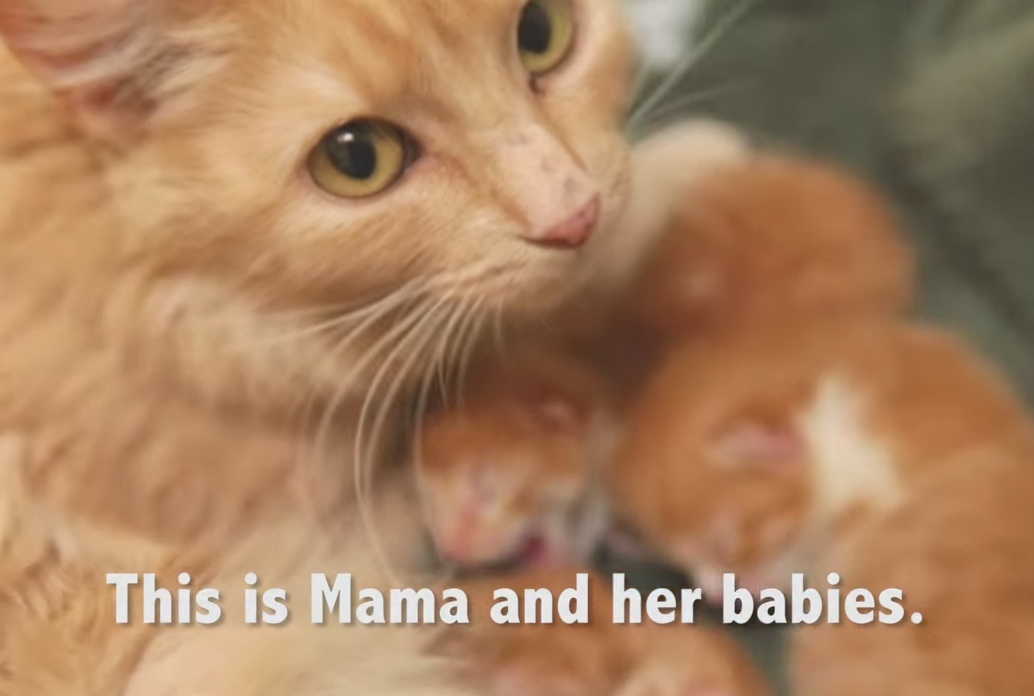 Luckily, help soon arrived from 'Cats at the Studios' who were able to rescue mama and her kittens and bring them to safety. Unfortunately, only three of the kittens survived but they are receiving the best care possible. Mama cat is soon to be adopted and we hope as soon as the kittens are old enough that they find their forever homes too thanks to the volunteers at this caring organization.
Watch the story below: