When a 9-year-old cat was surrendered to the Humane Society of Carroll County in Maryland, he surprised the staff at the humane society with his sheer size. He was very tall and weighed in at just over 20 lbs.
Meet Edgar the cat.


Edgar the gigantic cat was surrendered after his family could no longer keep him because he wasn't getting along with the small children in the household. Soon after he was brought through the door, the shelter staff were in awe of his giant stature.
"Edgar was so sweet coming into the shelter and handled his intake process with shining stars" – Michelle Fidler, director of animal care at the Humane Society of Carroll County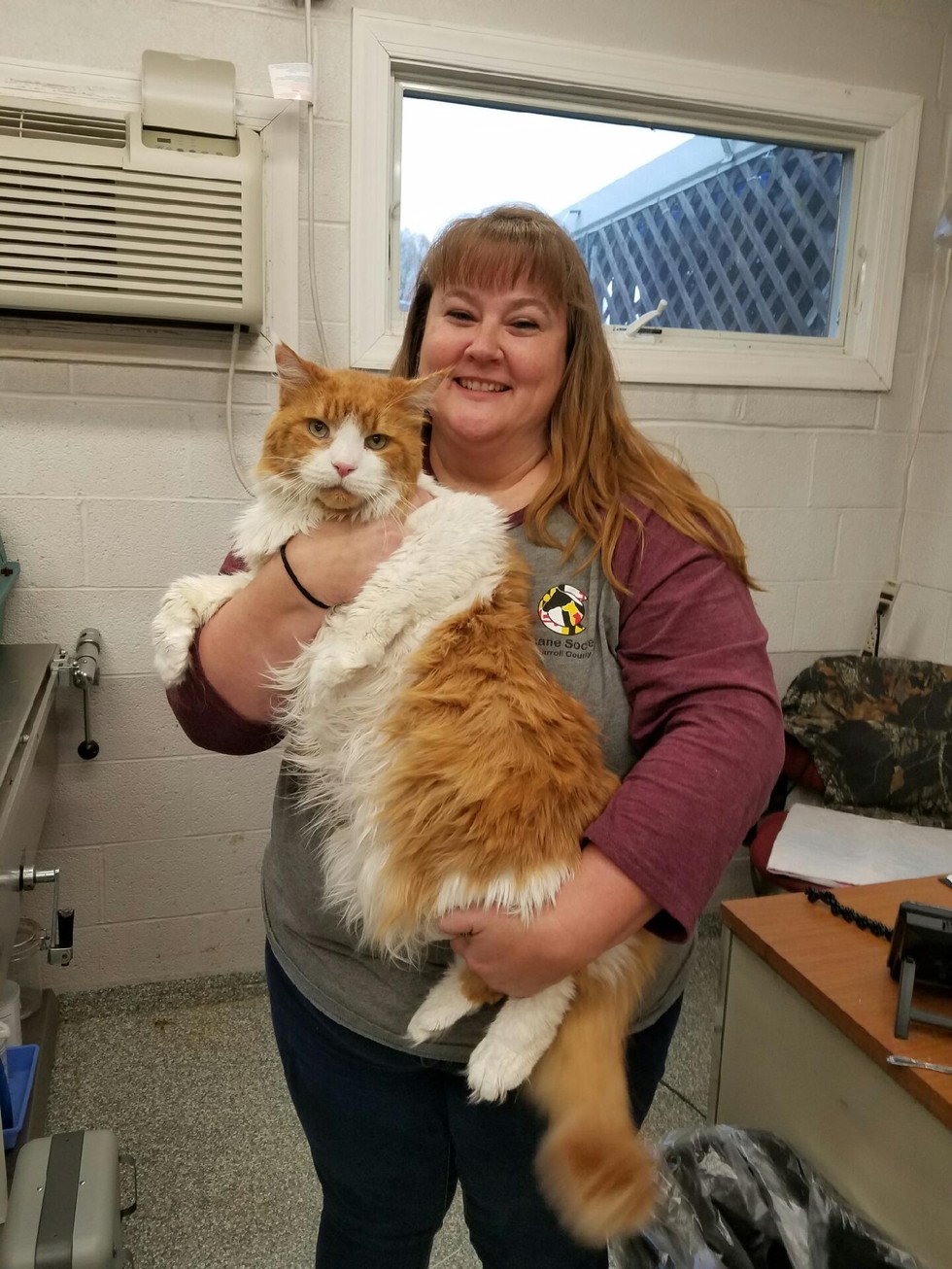 "We were all a bit taken back with his size. He weighed in at 21lbs," – Charles Brown, Executive Director of the Humane Society of Carroll County.
Since Edgar was so noticeably large, Fidler thought the shelter's Facebook followers might enjoy seeing his picture, and was shocked by just how much they loved him.
"As soon an animal comes into our shelter we develop an adoption plan for it. And in Edgar's case we launched a social media campaign."
Only after three hours the campaign was a success!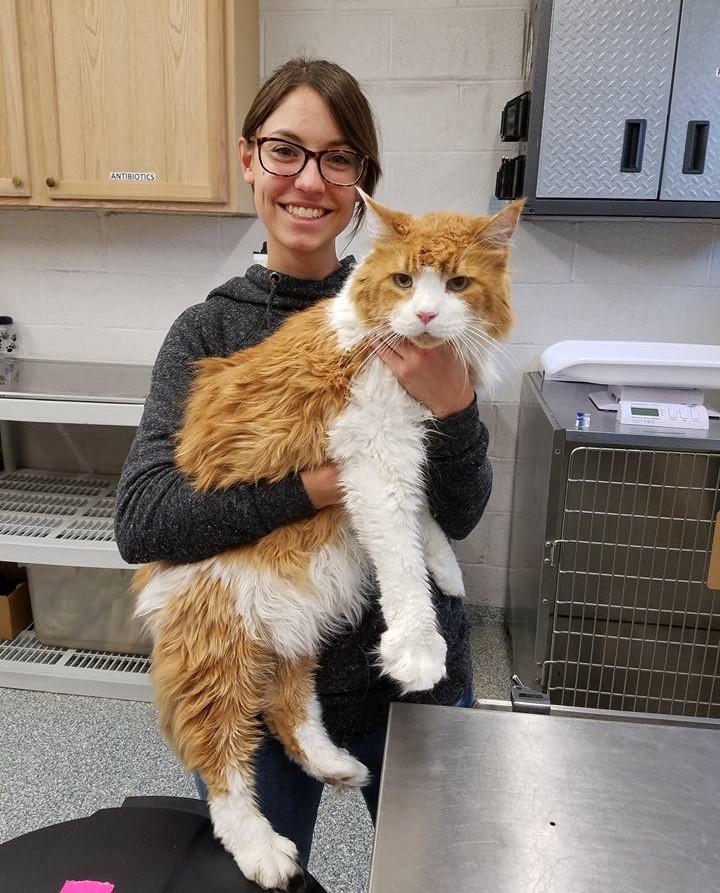 "Never did I expect to get the response that we did," Fidler said. "Currently the post has been seen by 1,402,479 people. It has 6.2K likes, 13K shares and 6.7K comments."

"I first saw his photo circling around Facebook on Tuesday and I was in awe. I've never seen a cat like him before and he really caught my eye. He's beautiful!" said Jenna Marie.
Jenna suggested to her boyfriend that they should get their cat a feline companion, and he quickly agreed. "We went to the Humane Society to see if we would be lucky enough to take him home."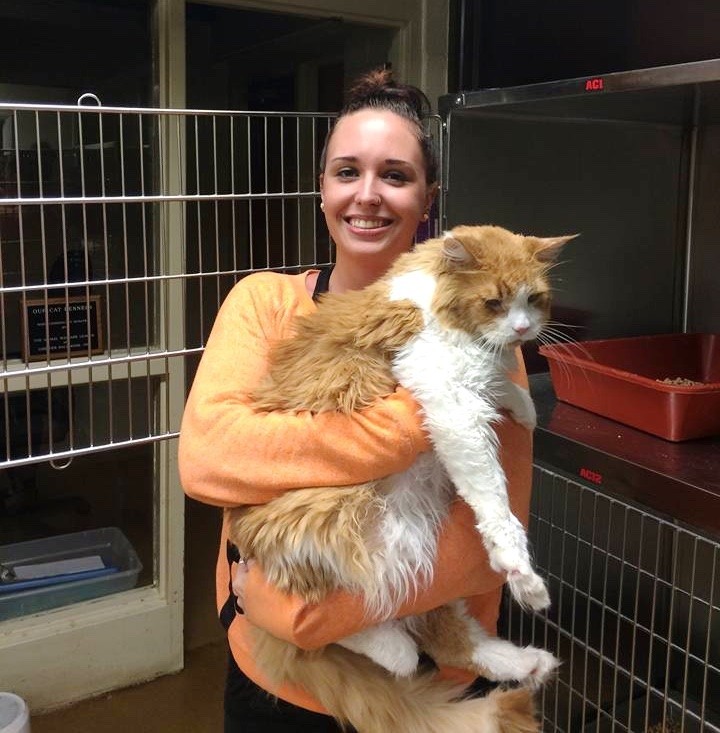 The couple met Edgar and he offered them a warm and most friendly welcome. "He has the coolest personality. He's affectionate and very laid back," said Jenna.
It was a truly a purrfect match!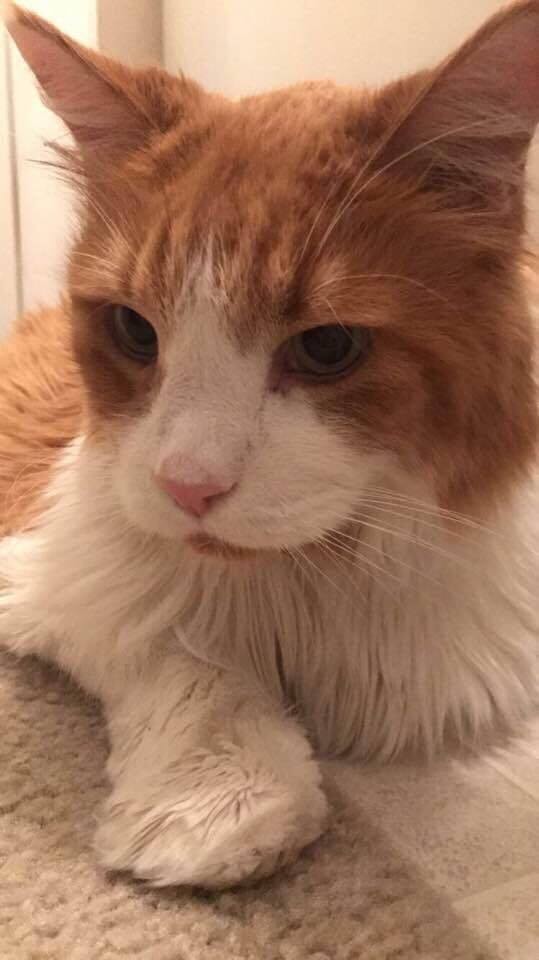 With the power of social media, just a few short hours after Edgar arrival at the shelter, he was on his way to his new family and home.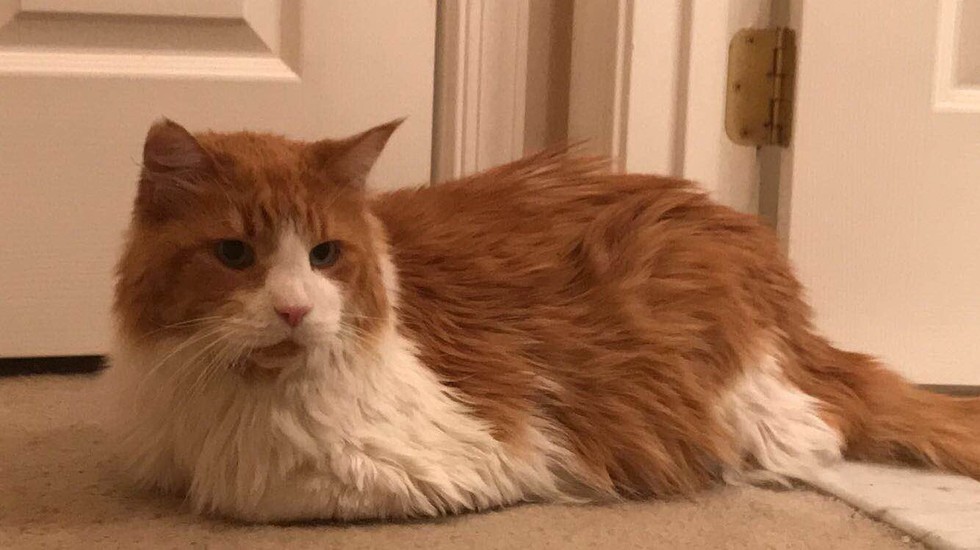 "He gets along great with our other dog and cat," said Jenna.
Edgar and Loki are enjoying some bonding time in their forever loving home.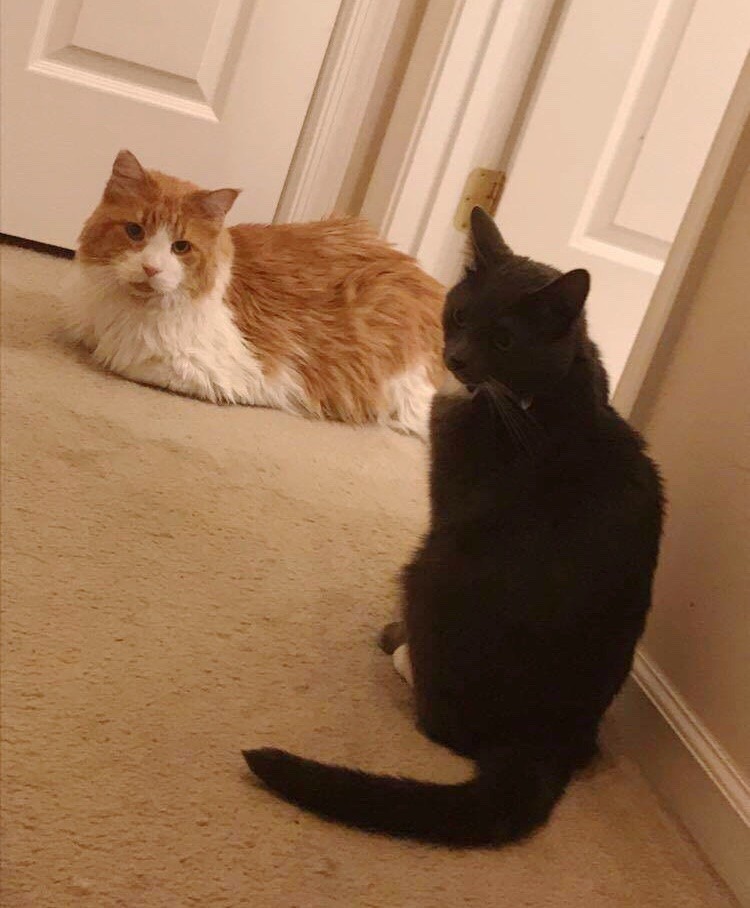 "He's settled right in as if he's been here for a long time already. We absolutely love him!"
It was a wonderful ending, and Edgar couldn't be happier. He is loving his big family.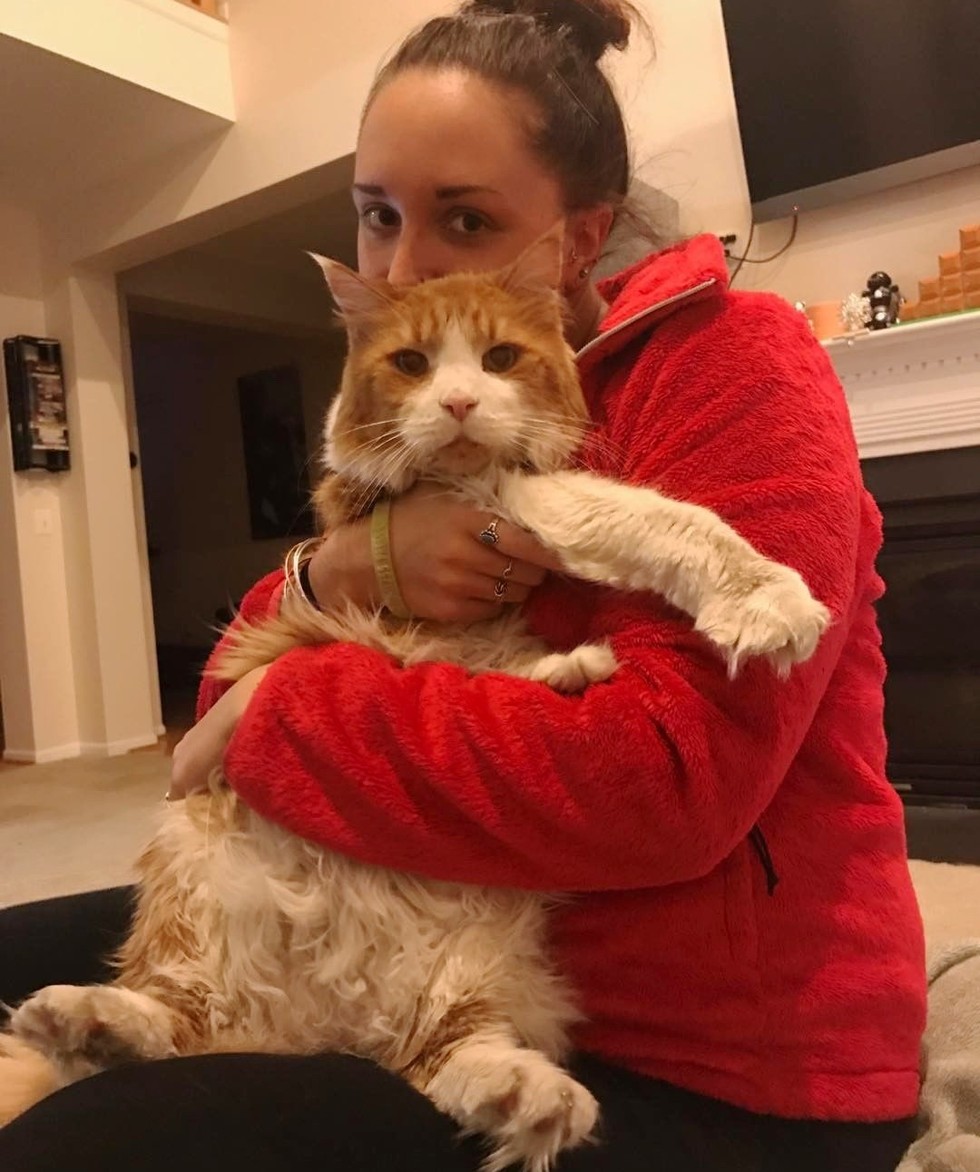 Share this adoption story with your friends. Here is how you can help, if you would like to support Humane Society of Caroll County's  rescue efforts.