These cats guard and protect a cemetery in Japan, and they're always there to cheer up and support the people who visit their loved ones at the cemetery.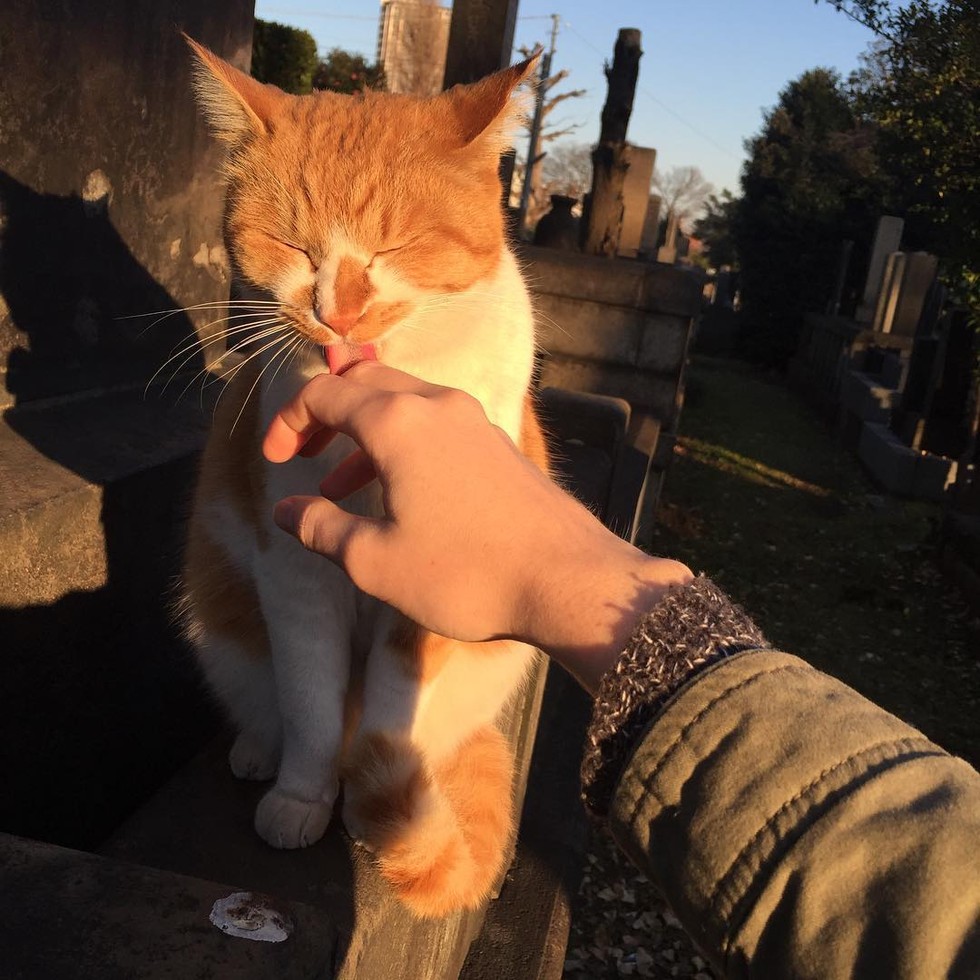 Down in a quiet district of Tokyo, there's an old part of the city called Yanaka. It's a peaceful spot that resembles Tokyo's past. A total opposite to the busy metropolis it is today.
One of the most famous landmarks in the old-fashioned neighborhood is the Yanaka Cemetery. It's run and protected by number of community cats. These cats are the most loyal workers there. They're very friendly, and very comforting to visitors.
"Yanaka Cemetery in Tokyo is home to dozens of friendly community cats," Hannah Shaw of Kitten Lady shares. "A beautiful example of cats and humans living in harmony."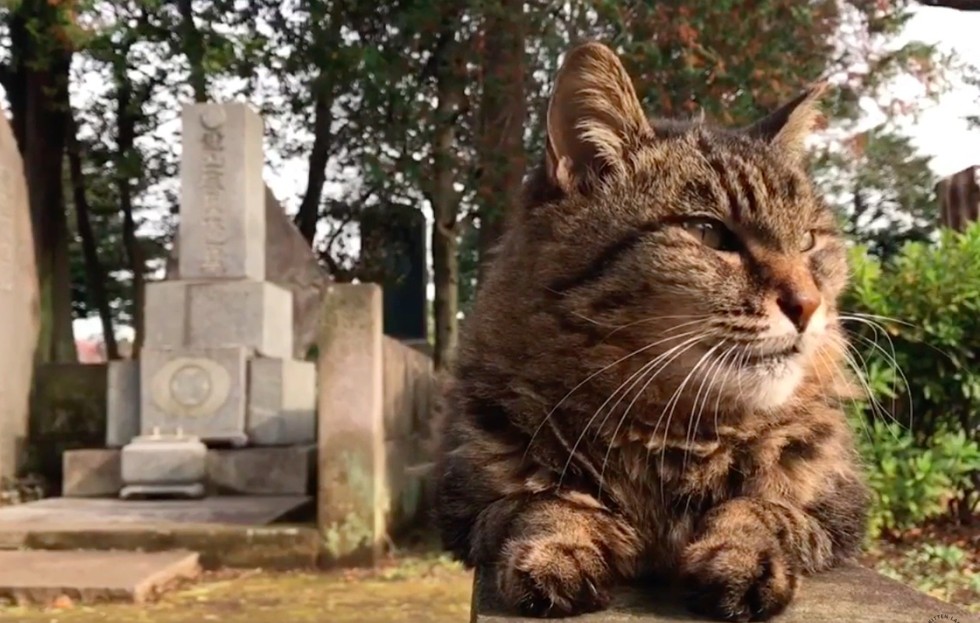 It's very easy to spot a couple furry friends lounging on graves, soaking up the sun. Many of the cats enjoy daily walks around the cemetery. And while doing that, they look for human companions to show love to.
They're bold and very curious. So much so, that one of the kitties may probably hop around you, demanding attention. They're more than happy to give you a private tour of the grounds, in exchange for a few back scratches.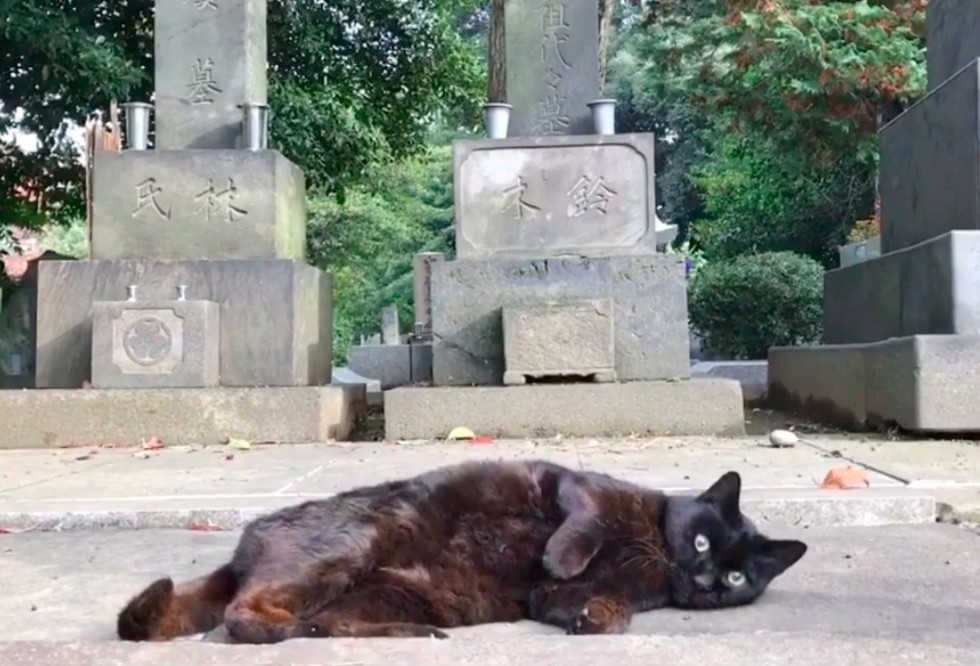 These sweet community cats are protected by the locals. They are fed and cared for by a plethora of volunteers.
Local rescue groups set up a TNR (trap-neuter-return) program, in order to keep the feral population under control. That will also help them live a good quality life.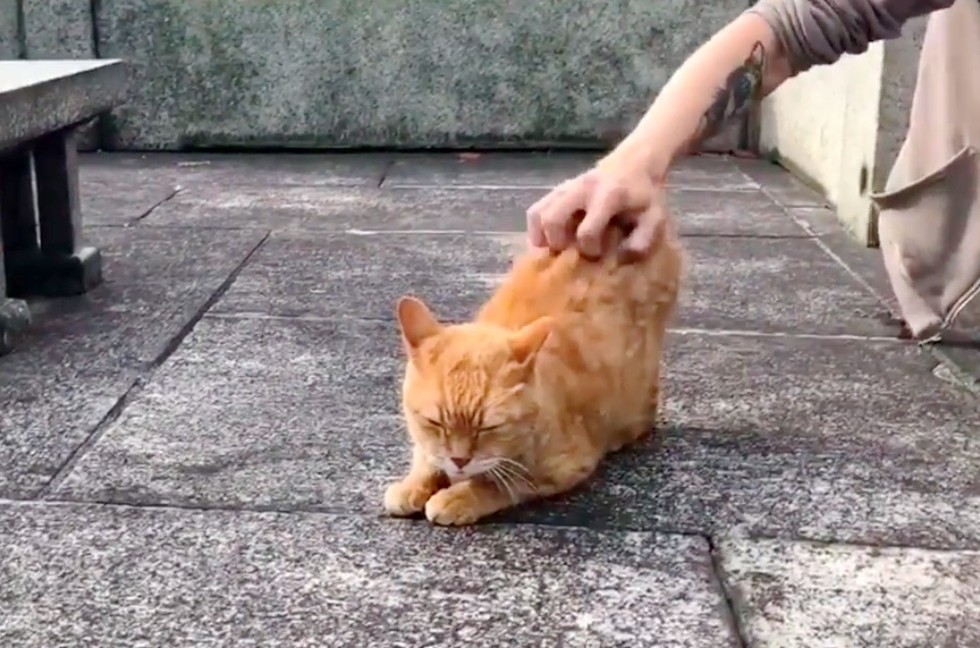 A loving ginger popped up to visitor, asking for chin scratches. His new human friend was glad to do the job 🙂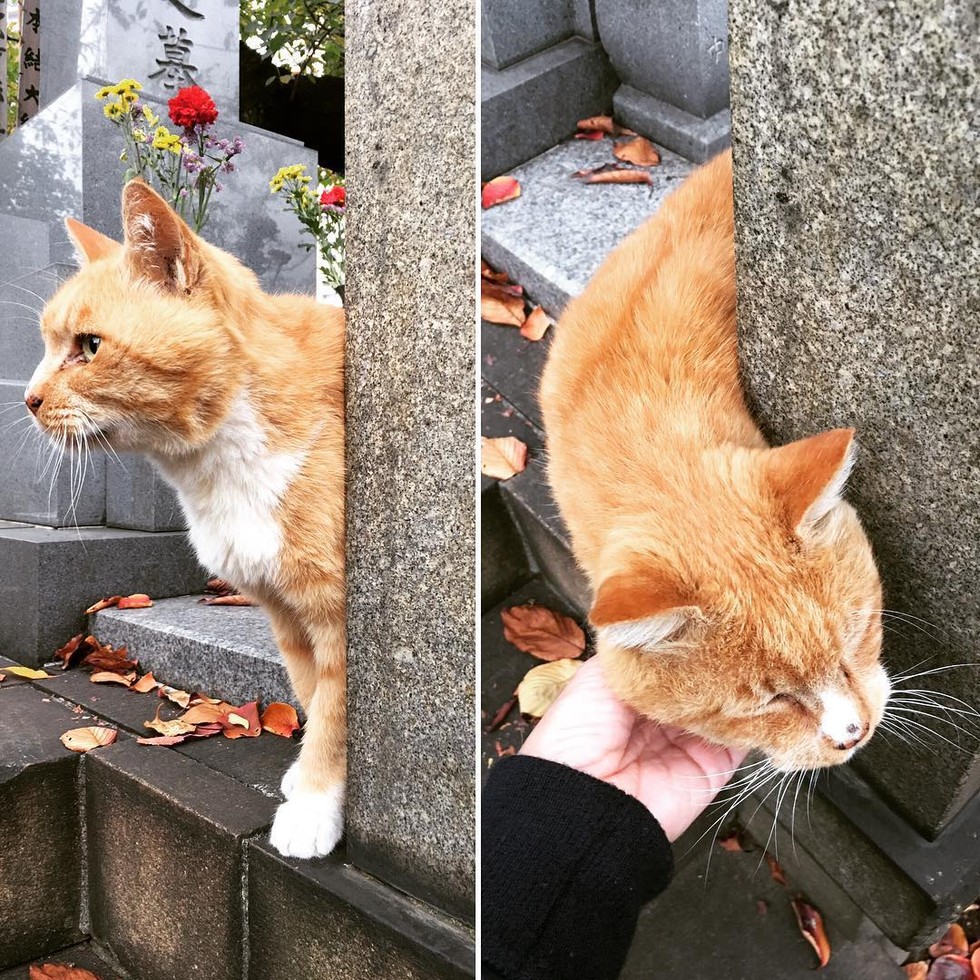 Every day caregivers come to feed the precious kitties. They also groom them and keep them clean. Essentially, they're family members to them.
"I came upon a small older woman and a large orange cat," Louise Hung said via Catster.
"The woman nodded at me (I swear the cat did too), and proceeded to feed the orange cat, as well as inspect his feet. I moved off to give them some privacy, and from a distance, I watched the woman gently apply some ointment to the cat's paw. He crawled onto her lap after she was done, and they quietly enjoyed each other's company."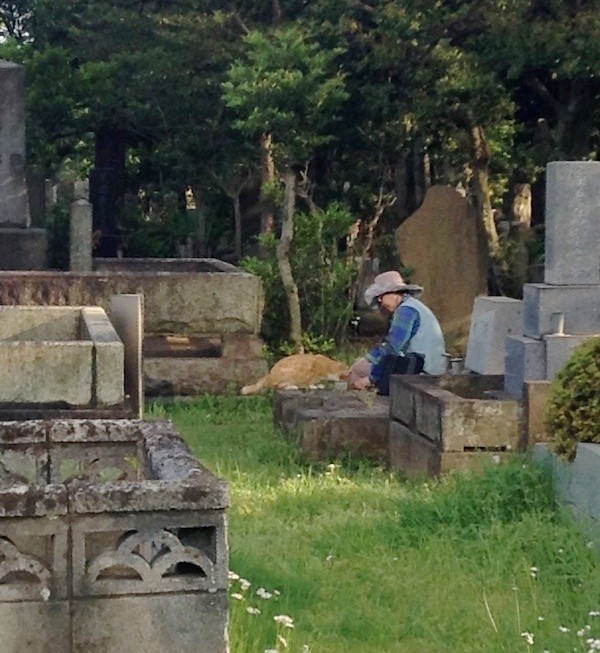 Many residents come by the cemetery regularly to spend time with their beloved feline friends.
All the cats recognize them immediately As soon as they hear their footsteps, they come running, purring and meowing.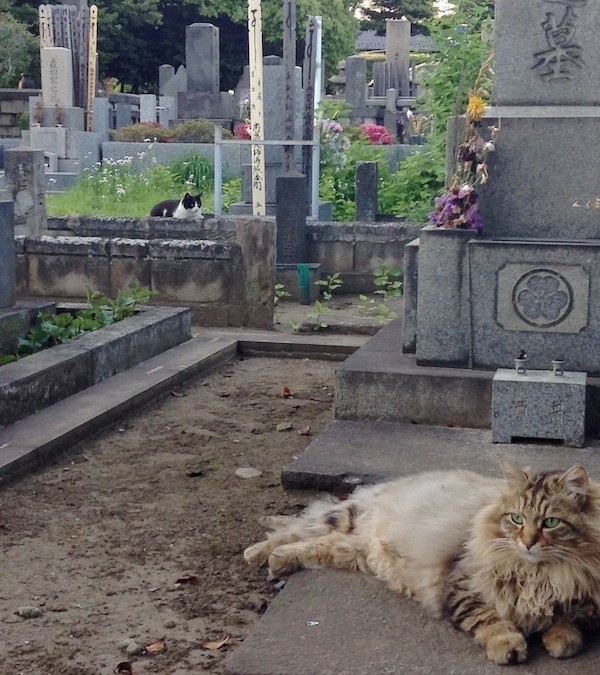 This little guy is the king of the cemetery.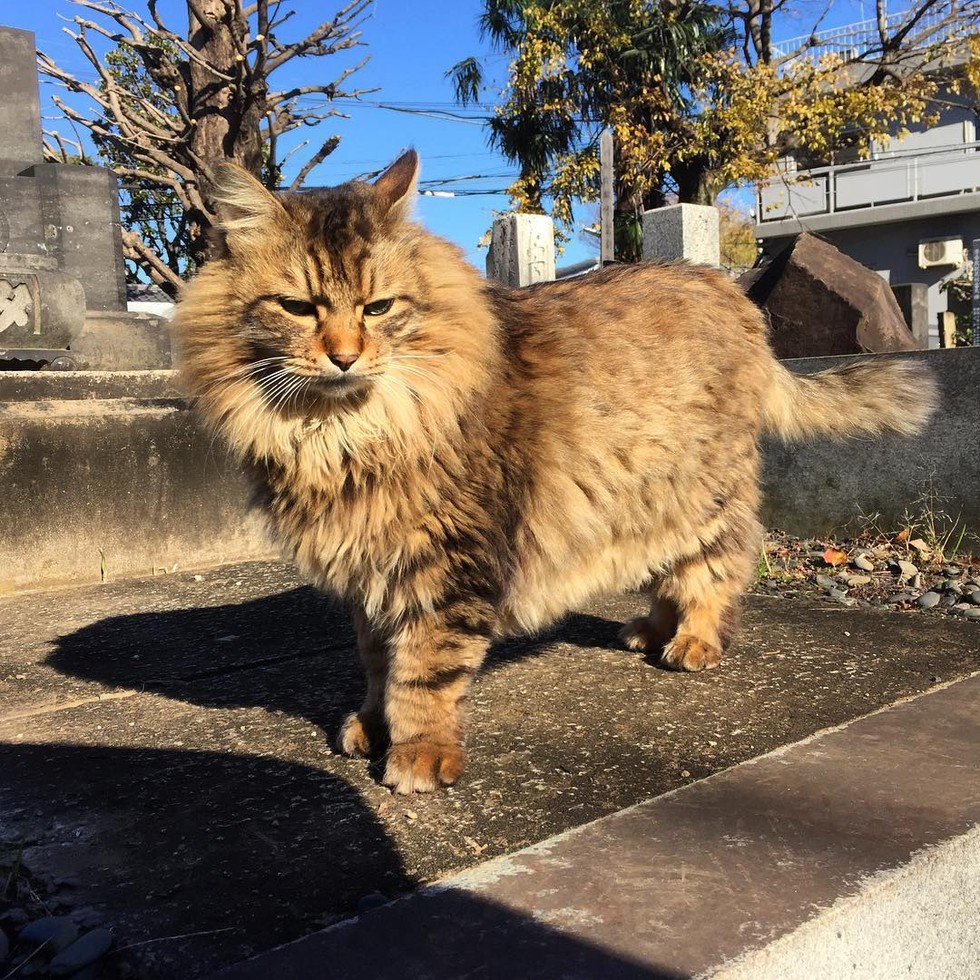 It's definitely a place where cats and humans interact, peacefully together.
One thing is for sure about cats, they're here to spread joy for sure. Share with friends!