Brazilian cyclist Viitor Fonseca was out for a ride when he crossed paths with a lost kitten. Viitor knew there was no way he would just leave the kitten alone and took it upon himself to bring the kitty with him. Without any backpack or carrier to hold the kitten, he was left with only one option and that was to place the little gal inside his shirt.

This wasn't a problem as the kitten seemed to enjoy being tucked away inside his shirt on the ride home and even starts to give him kisses. Viitor posted on his Facebook page: "Saving a little life today, I'm glad that she liked me and was not clawing me."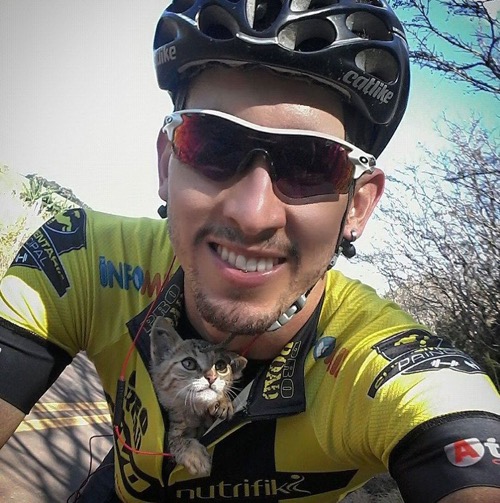 Fortunately it didn't take Viitor long to find the kitten a forever home close by to where he lives. Hopefully these two buddies will have future bike rides together!