This is SWAT cat! She's been graced as the unofficial mascot of the Boston Police Department's SWAT team headquarters.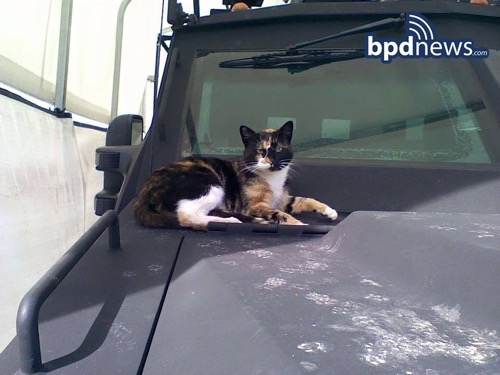 This adorable calico kitty showed up four years ago, and decided she never wanted to leave. So, the officers gave her a name that suited her surroundings, and just like that she stole their tough guy hearts. She was always there to say hello when they returned from a call, she'd cuddle with them when they sat outside.
The SWAT team in return have made sure she stays healthy and safe, but she won't go inside the building. "The men and women of the BPD SWAT Team have tried numerous tactics over the years to convince her to come in from the elements but she is set in her ways," a department spokesperson said.
In the past, she's had various different shelters, but the team decided to build her an extra special home. They built her a condo.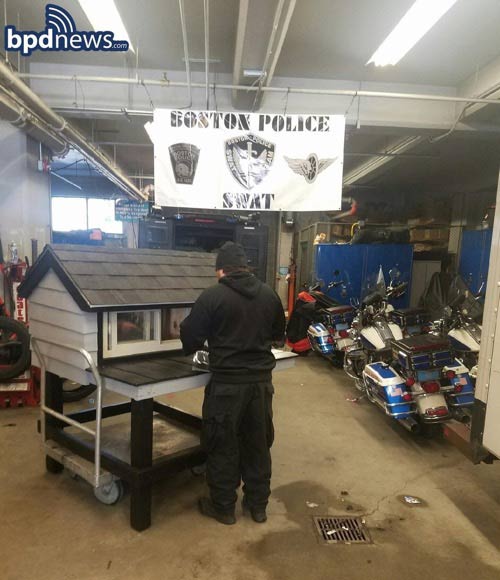 "Officer Jamie Pietroski, a 15-year veteran of the Boston Police Department, stayed late after work for several nights painstakingly preparing Swat Cat's new home," explains the department. "The condo features a spacious studio interior layout, a large deck for outdoor dining and glass sliding doors offering panoramic city views."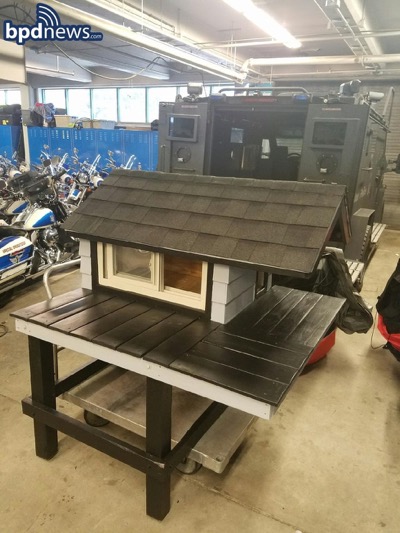 He made the most amazing home for this adored kitty. When she saw it, she showed her admiration for it by rubbing against the corners and edges of her new home.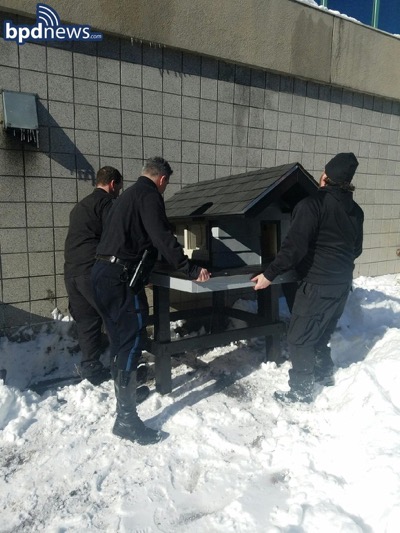 The team doesn't want her to be a stray cat anymore. They want her to have a home. And since she doesn't want to live inside the headquarters, the condo is going to do the job. But, the door to headquarters is always open for precious kitty.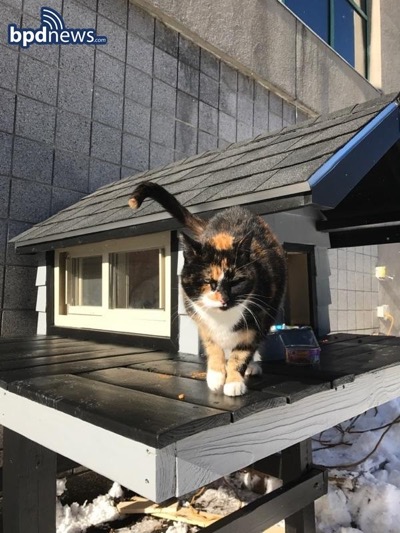 Now she lives in the nicest condo any cat has ever seen 🙂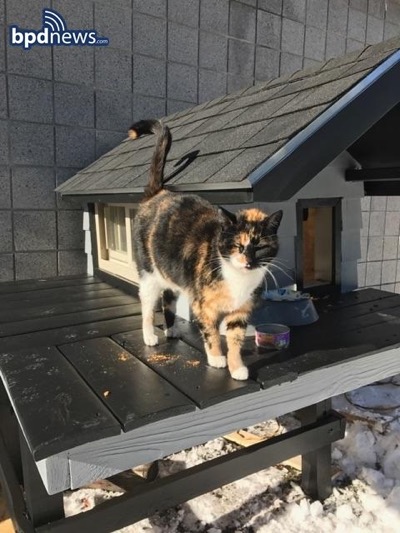 This kitty went from stray to living in style! Share with friends!