There will probably never be an end to the battle between what's better…cats or dogs, and Moscow-based artist Bird Born's illustrations will likely just add fuel to the fire. Born has decided to show 6 major differences between our beloved four-legged friends.
The illustrator depicts cats as a bit on the darker side but we can't judge him! It might be the fact that the artist's perception is slightly skewed with him having two cats himself. Whatever the case, the comics are to be light-hearted and humorous.
Well you probably know which one we have a preference to but as they say, different strokes for different folks!
1.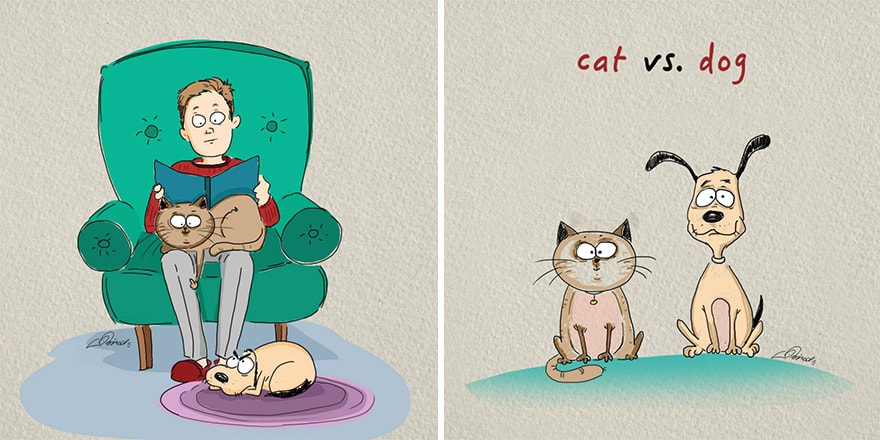 2.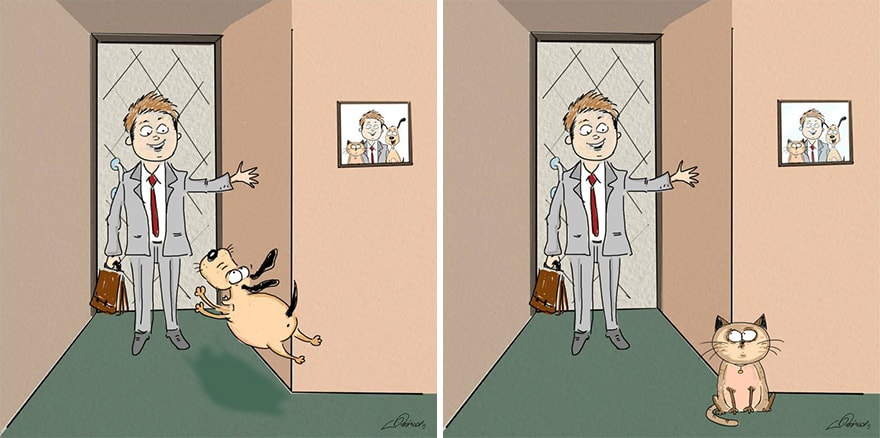 3.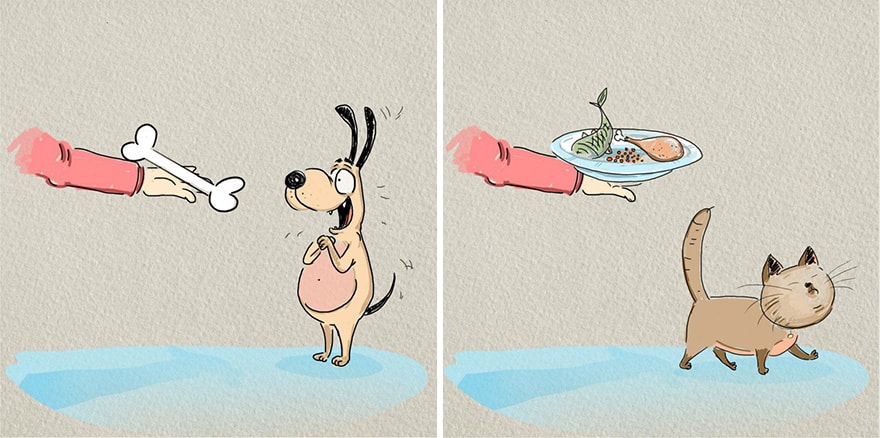 4.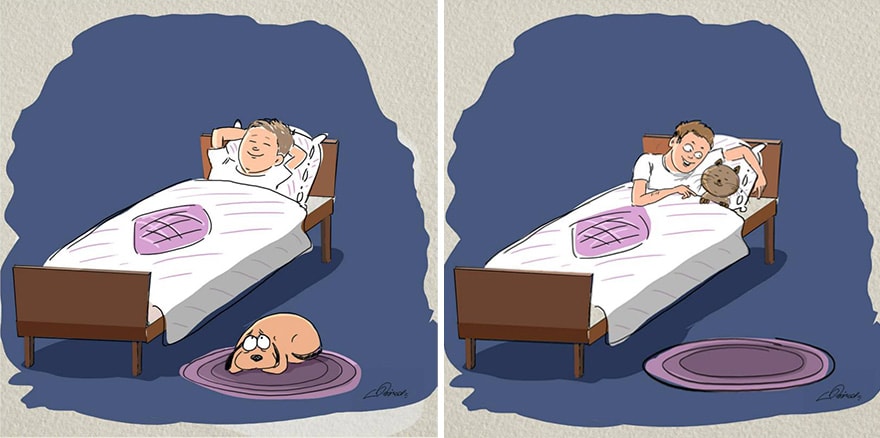 5.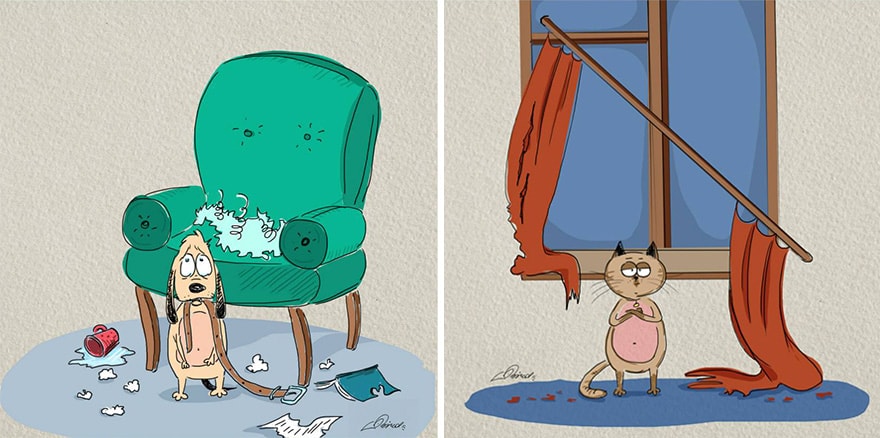 6.