Most people visit Hawaii looking to spend their days on white sandy beaches. But, cat people, on the other hand…they have something else in mind — a big cat cuddle fest.On the small island of Lanai, there's a feline heaven called, Lanai Cat Sanctuary. It's home to 495 cats. Cat lovers from all over the world fly in just to hang out with them.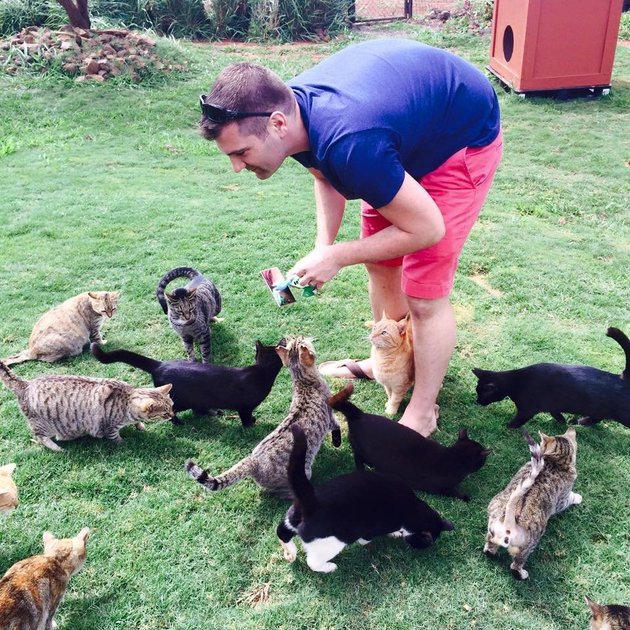 The property is 25,000 square feet, and there are no cages within the main area of the sanctuary. The cats have large huts and trees to climb on. They also have plenty of grass to catch some rays on, and all the human attention their little hearts desire.
"I call it the 'Furr Seasons,'" executive director Keoni Vaughn told The Huffington Post. "It's 25,000 square feet of open-aired space for the cats to run around and play in, so they're just kind of relaxing and chilling."
The Sanctuary is open to the public for a few hours every day,and it has become quite the spot for tourists. This place is a must on any cat lover's bucket list.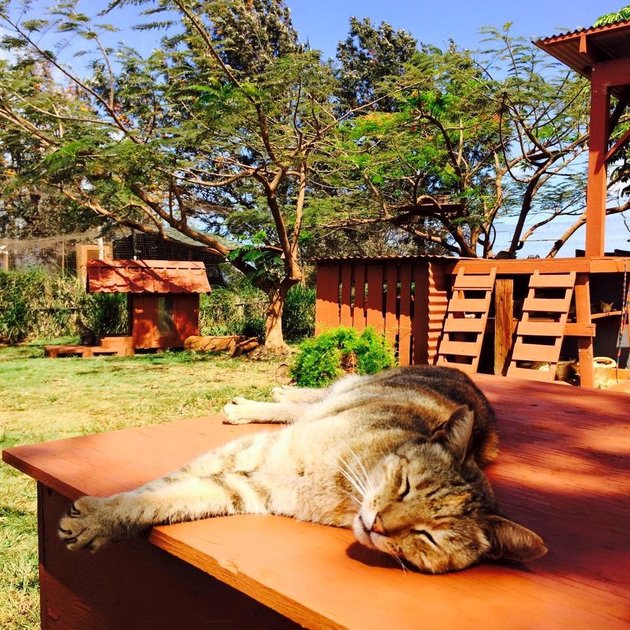 Visitors can adopt or foster a cat if they wish. The sanctuary helps to facilitate for both locals and out-of-state-visitors alike. Even if someone is unable to visit the sanctuary, they have an "adopt in place" program, so anyone from anywhere in the world can at least sponsor one of the cats.
But, if a cat is never adopted, it can gladly live its entire life in the sanctuary.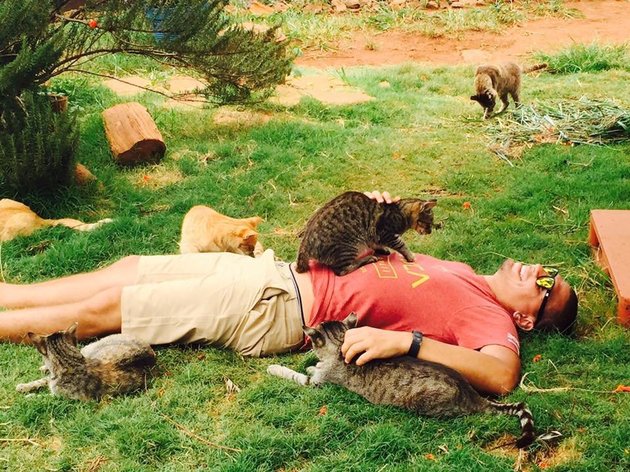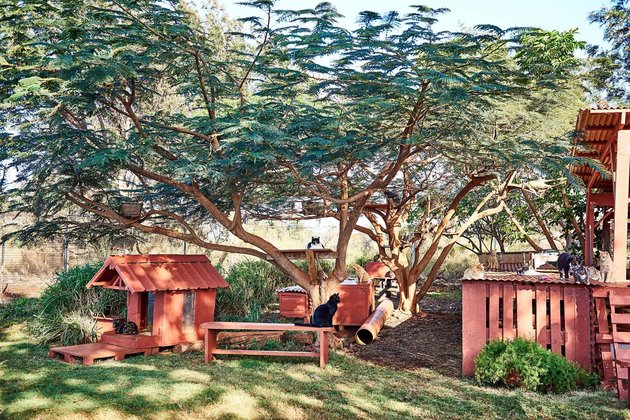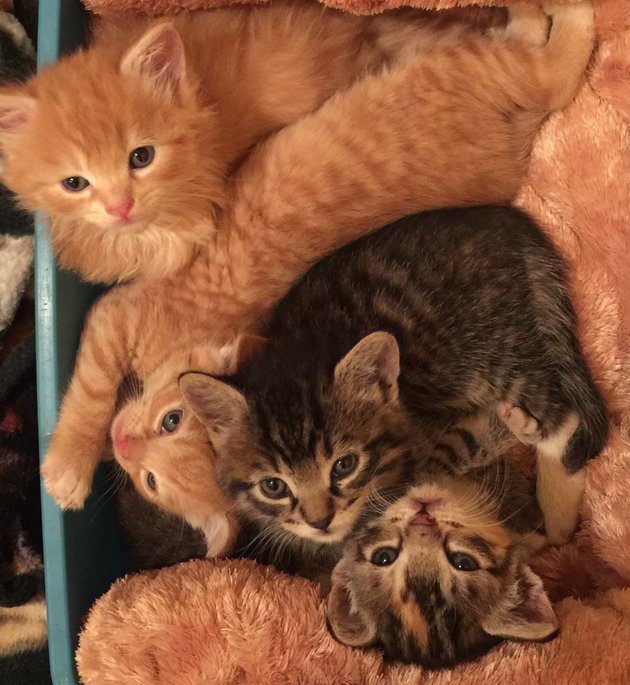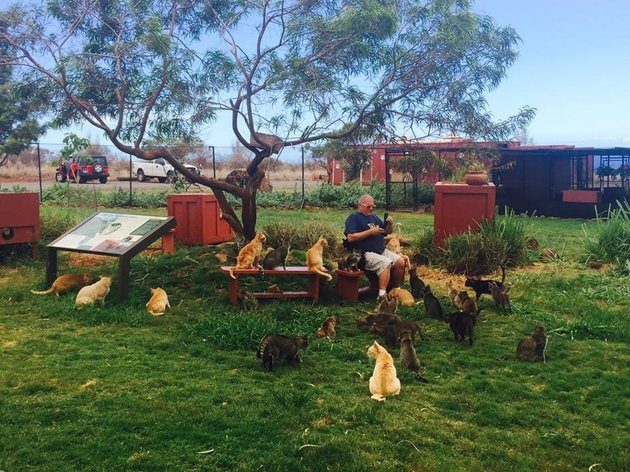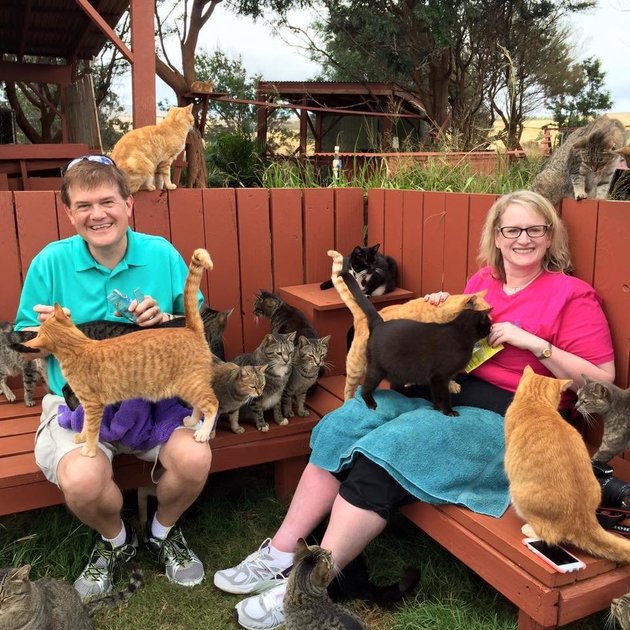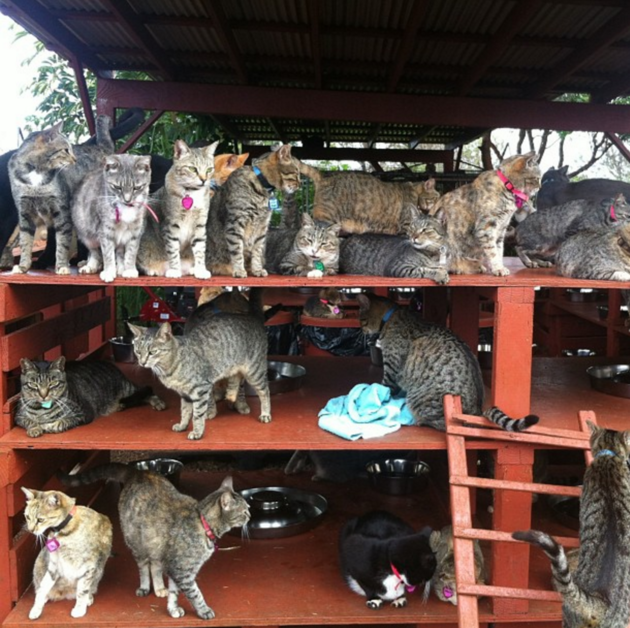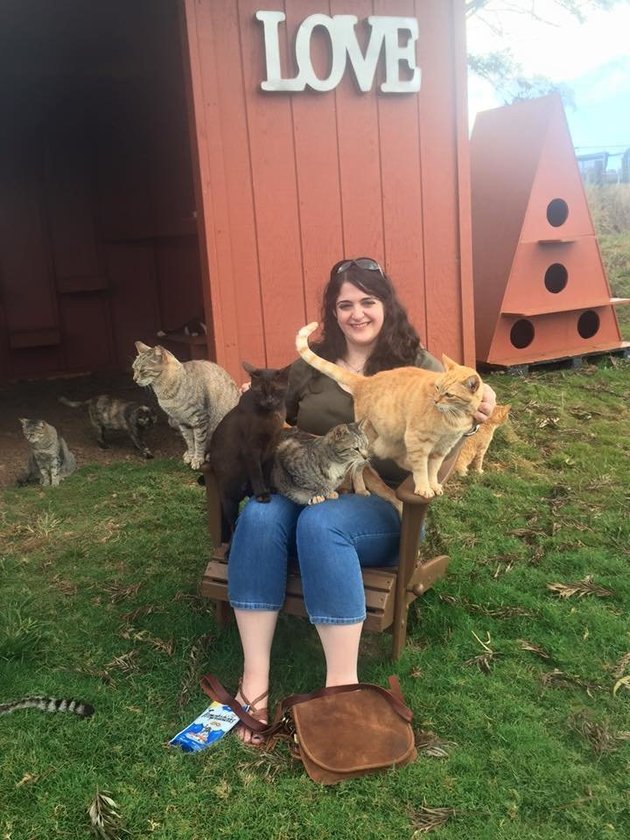 "515 #lanailions patiently awaiting breakfast at our #catfurteria"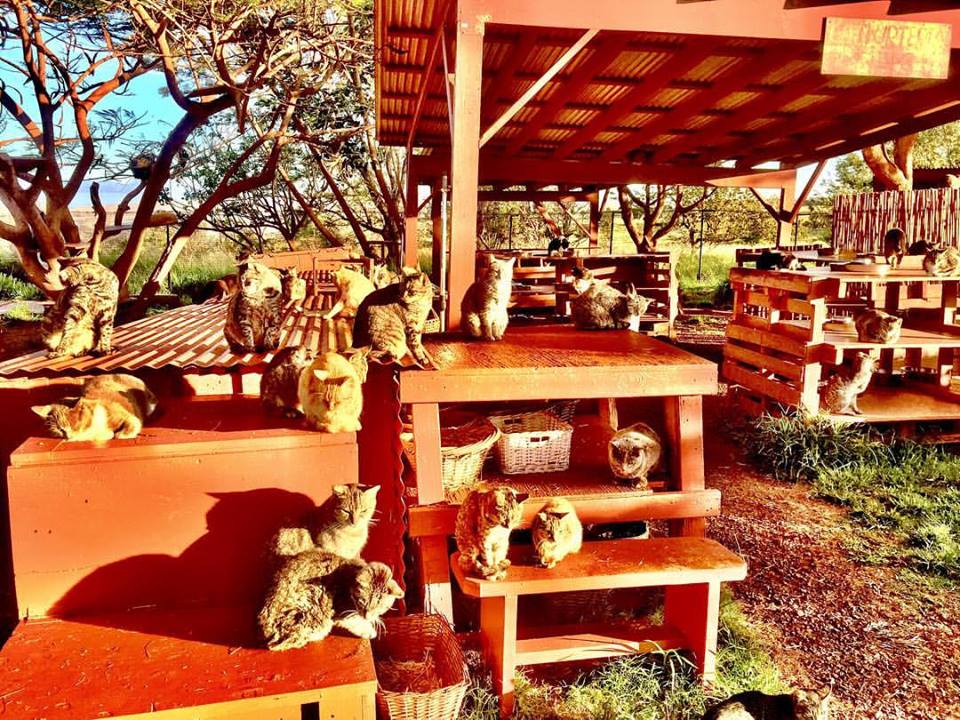 Want to know the best part? They are currently hiring as of March 2017: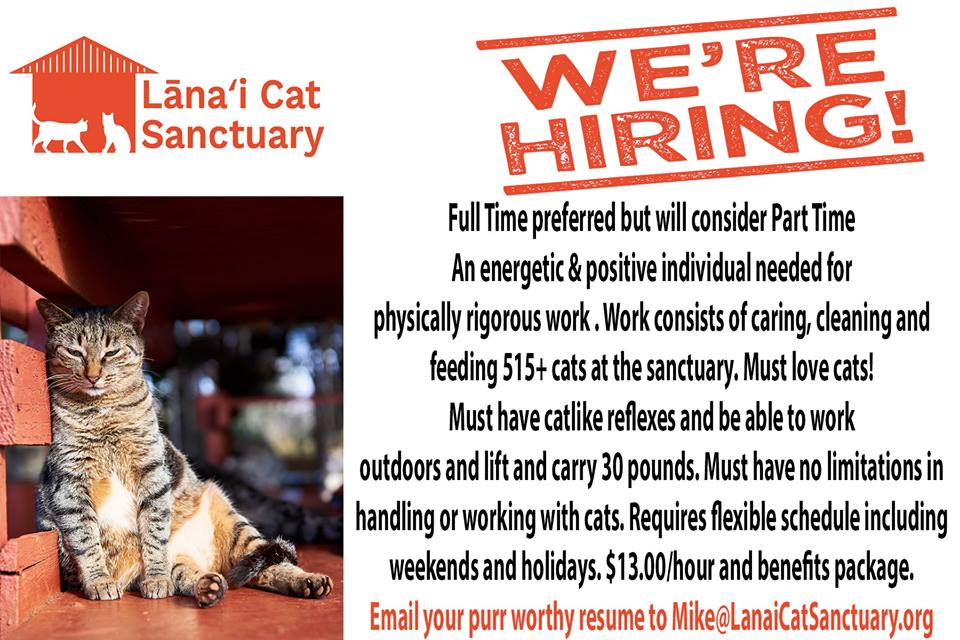 Because this place is so special to Hawaii, the cats at this sanctuary are known as "Hawaiian Lions". Share with friends!