This is Scruffles. He's a chubby cat, and likes to just lay around all day. He also has fan club of pet chickens, who love nothing more than to watch him do nothing all day long.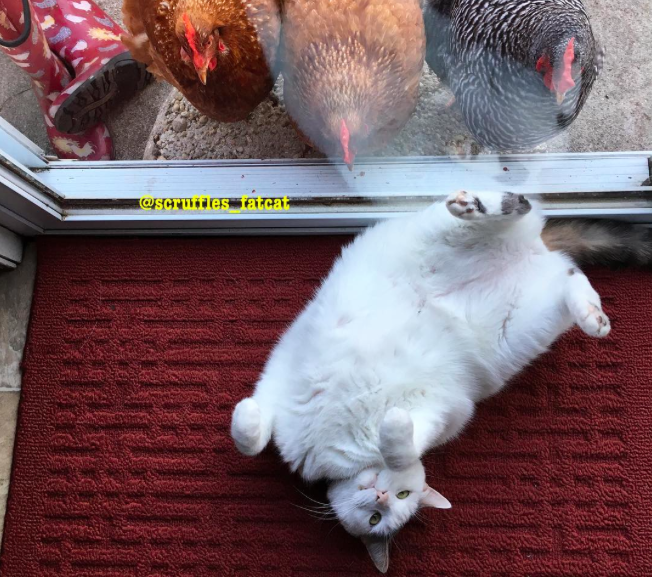 Scuffle's spot of choice is right in front of the screen door leading into his backyard. And this is why all the chickens like to hang out there. They just stand at the door, looking at Scruffles, as if they'd be watching a Broadway show.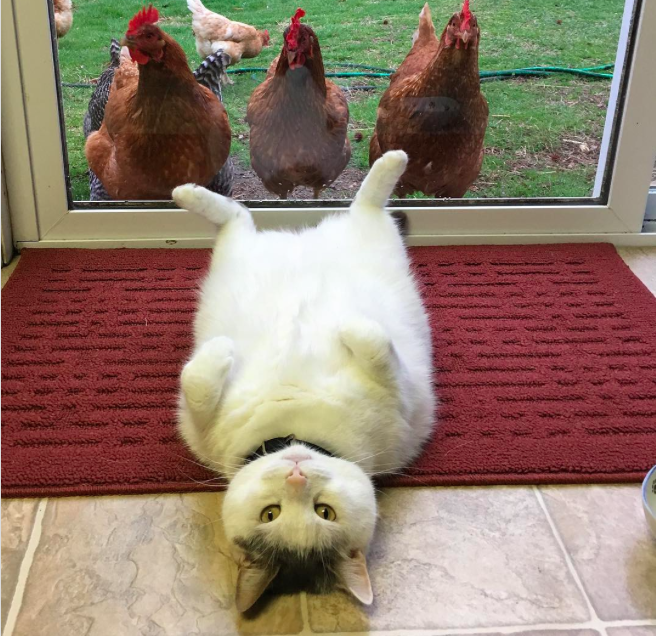 And, so he strikes a pose for them, to keep them all entertained.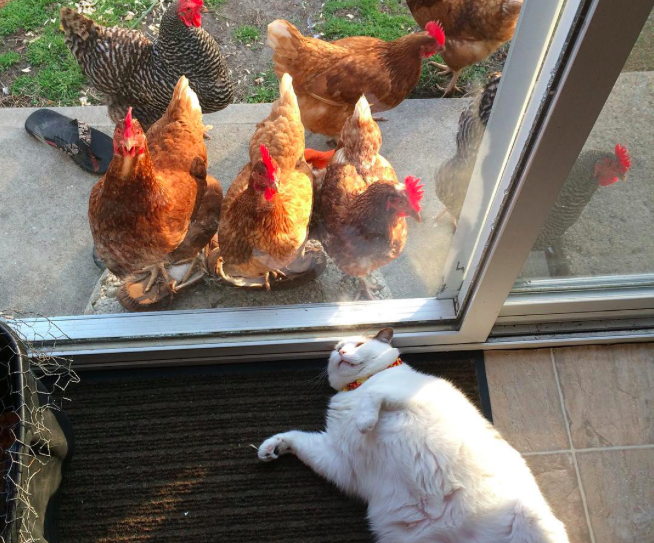 Scruffles also enjoys hanging out with the chickens, without the glass between them.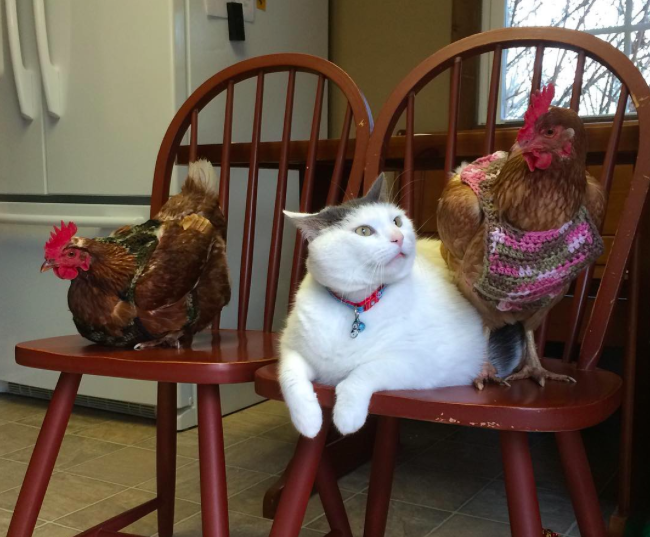 …and in the backyard…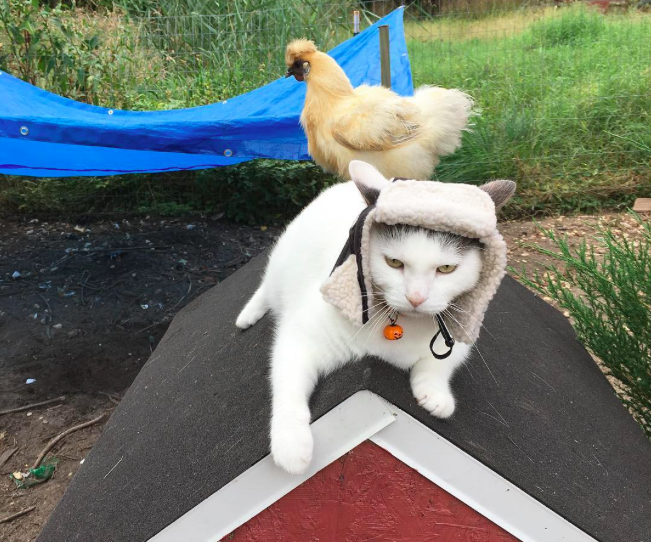 But, as the attention lover he is, he prefers to perform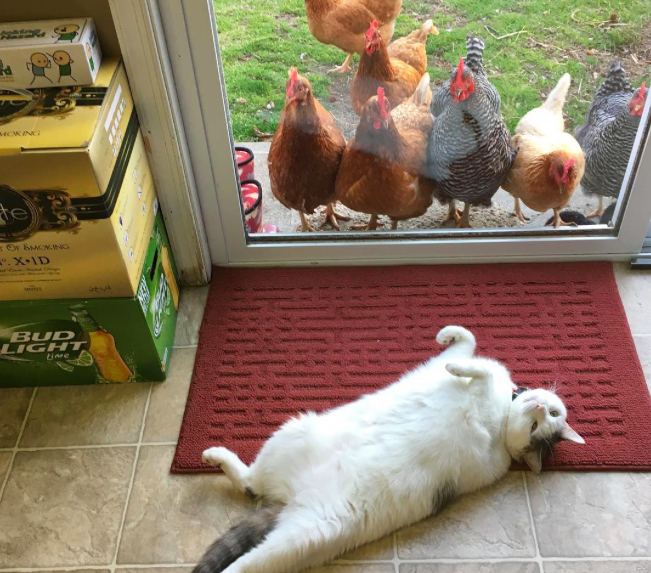 Scruffles also has some cat siblings who he likes hanging out with, too …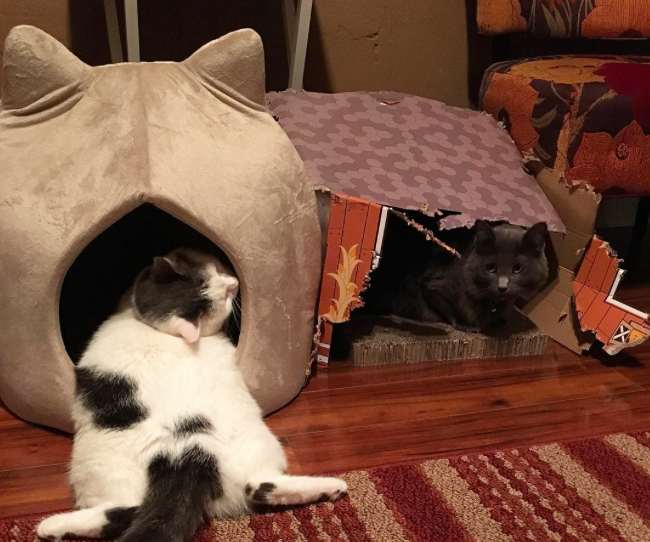 They love being naughty when they're not with the chickens.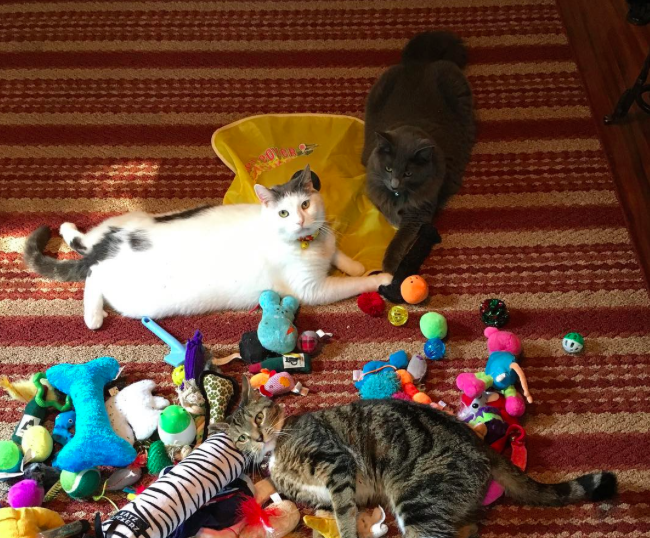 Scuffles, the chicken king….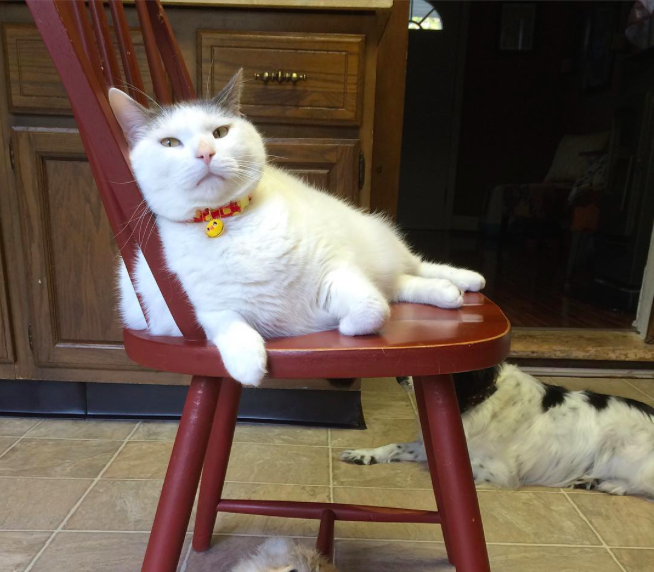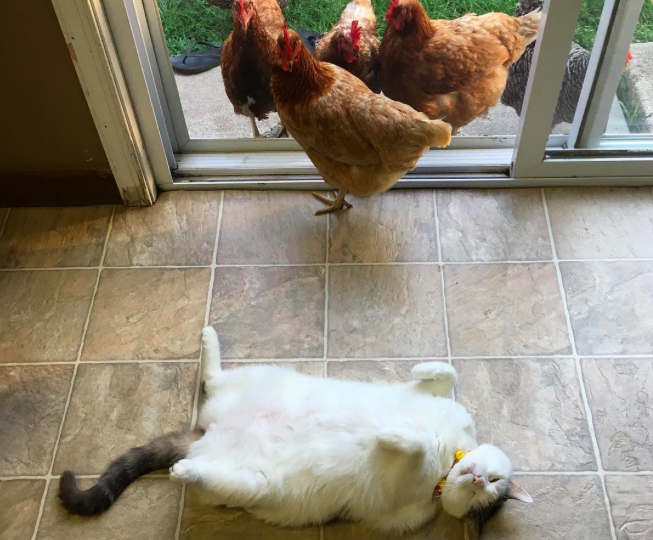 The chicks just line up to see him 🙂 Share with friends!
(h/t: the dodo )