Bell was just a little kitten when she was adopted from the streets. The poor kitty was suffering from fleas, pink eye and cat flu, but quickly recovered with the help of her new loving family.
"She was always happy, purrs very loudly," Aurora Brooks, Bell's mom. "She's very skittish when it comes to strangers, but she loves to have a cuddle when no one's around."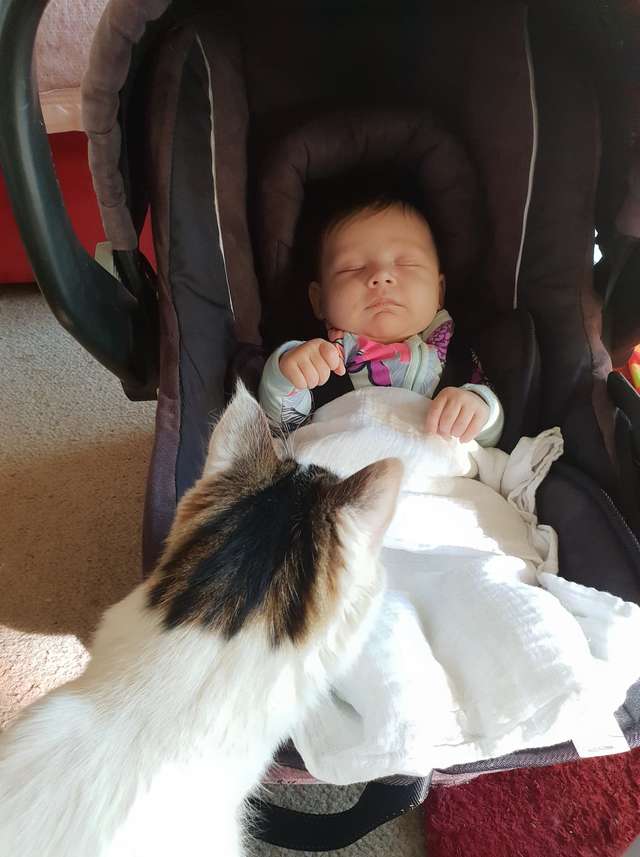 One day a new addition to the family was brought home, a baby sister for Bell and her cat brother Hugo but at first, neither of them were that interested in the little hooman.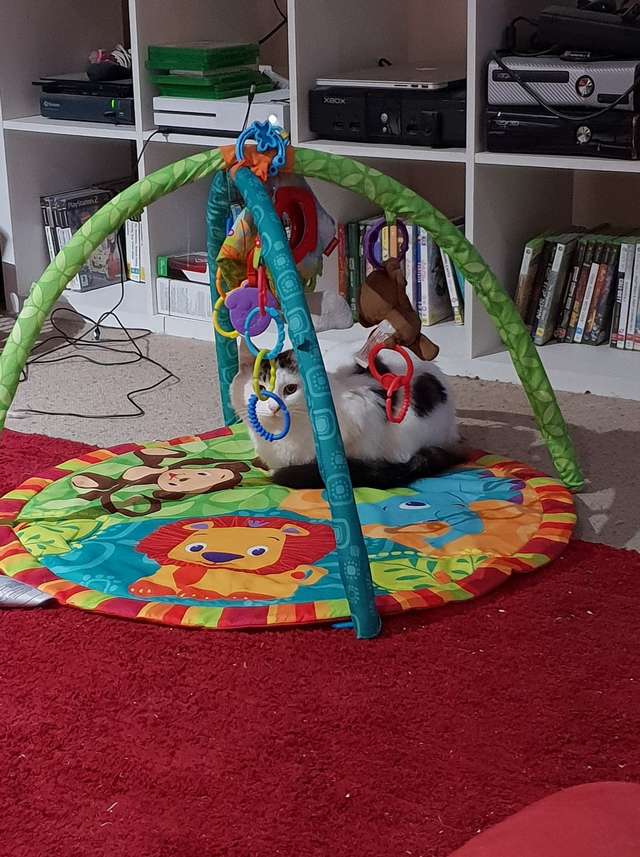 "Bell and Hugo couldn't have cared less when we bought the baby home…They gave her a sniff and that's about it." Brooks said.
Although they didn't really care for the new baby sister, Bell was quick to realize there was something to be excited about — all the fun toys her new sister came with!
The family had setup a bunch of different toys for the baby after they arrived home…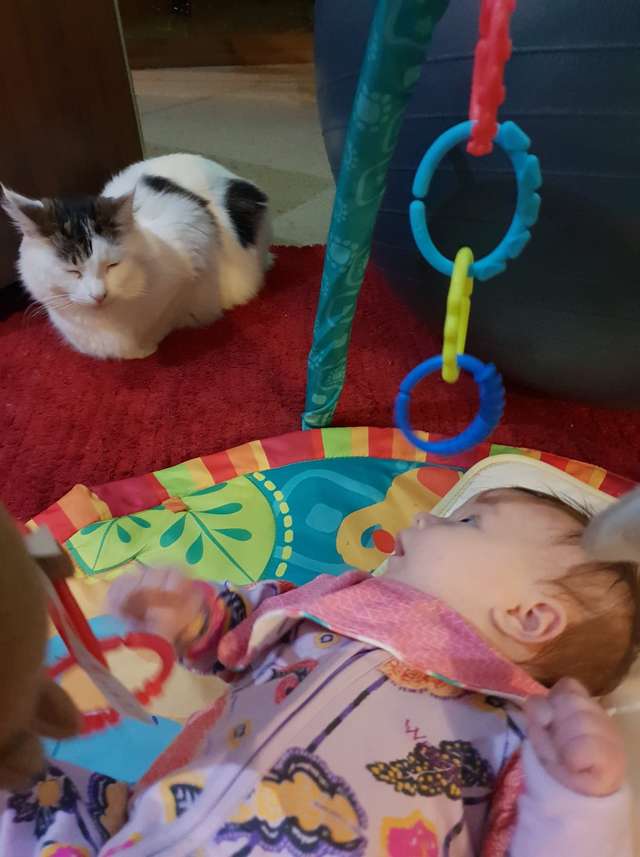 …but Bell was convinced these toys were all for her and seemed quite confused when the baby tried to use play with them.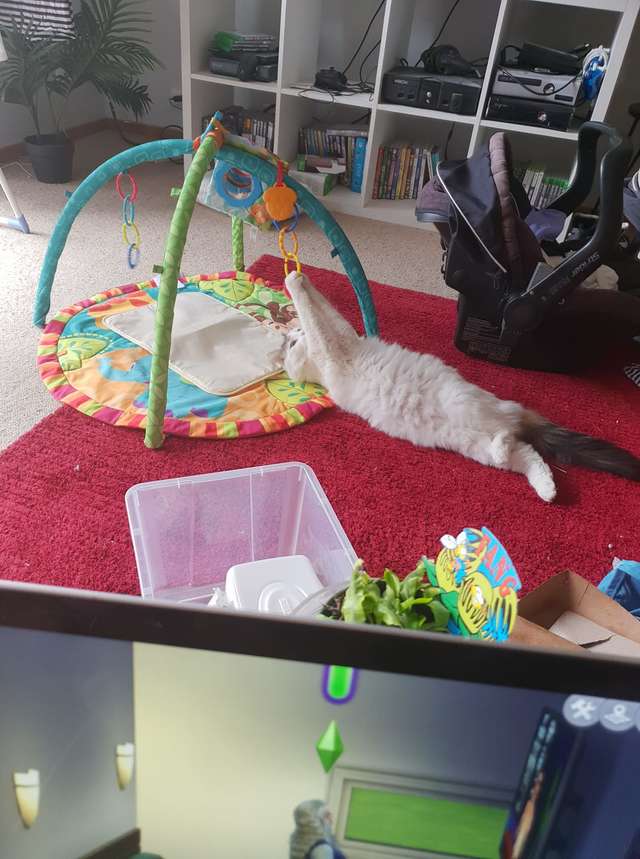 "I think she enjoys the toys more than the baby does for sure, she loves that play mat," Brooks said.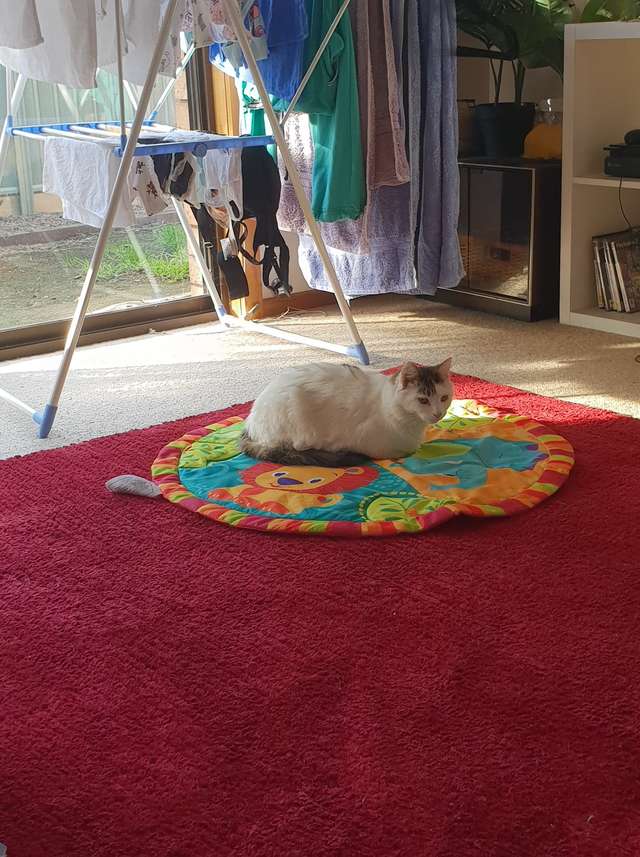 After playing with the baby's toys some extended time, Bell may have come to the conclusion that all the wonderful new toys were because of her baby sister!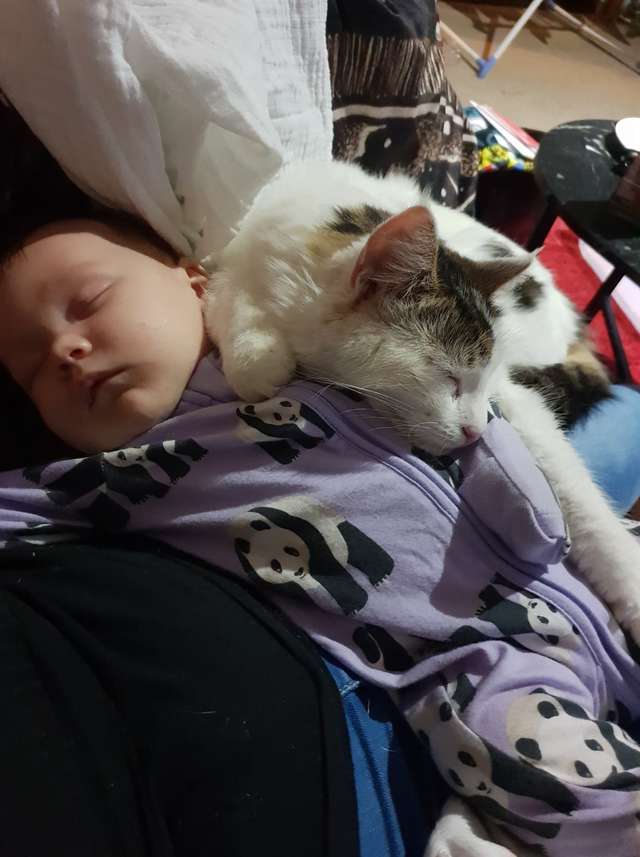 …and now they are loving the newest member of the family.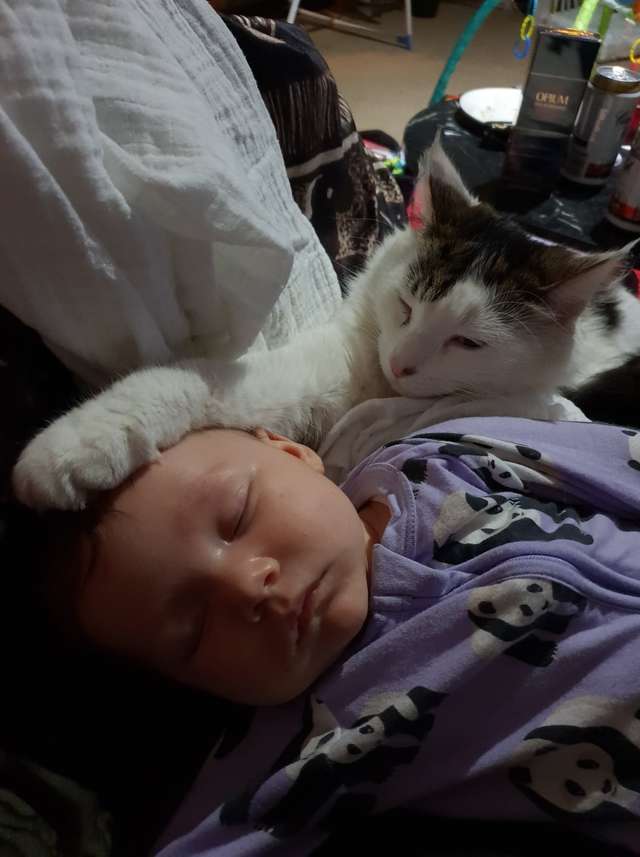 Not only does Bell now have a bunch of fun new things to play with (that were obviously meant for her in the first place), she also has a baby sister to cuddle with. We hope they grow up and become the best of friends!