This is Sophie, and she has a very special admirer.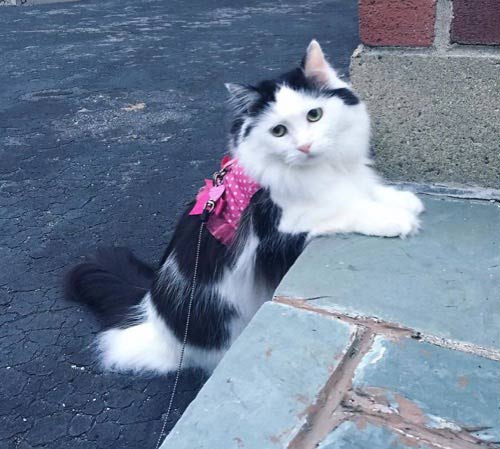 Her admirer's name is Scottie. He is the boy cat who lives next door, and he has fallen in love with her.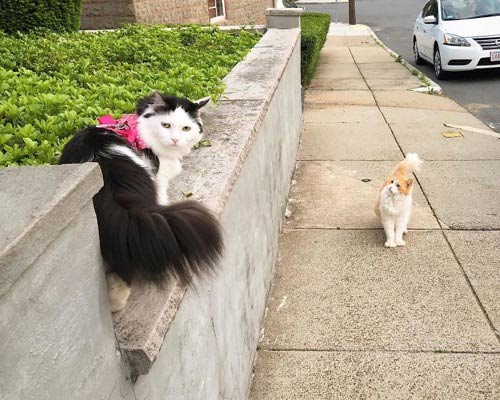 He laid eyes on her almost 2 years ago, and he has never been the same. He even makes house calls!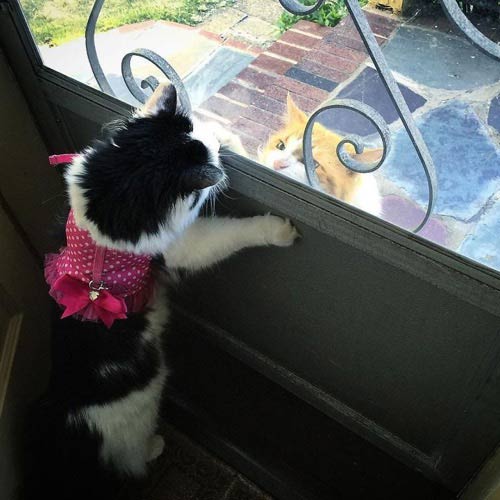 Sophie is a rescue cat and was adopted back in 2014. "I remember when I first started taking her out on the leash, Scottie would come over and watch from across the lawn or driveway without coming too close," says Sophie's human mama.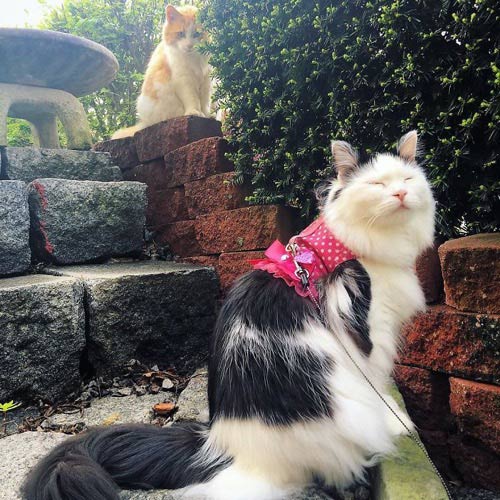 This kitty put a meaning to "love is patient, love is kind…."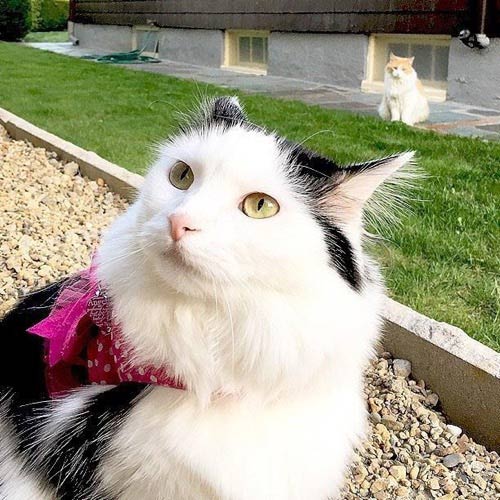 "Sophie was too busy for him… but soon he became bolder and would sit closer like he was waiting for an invite to join in. Sophie didn't seem to mind he was there as long as she didn't have to pay attention to him much."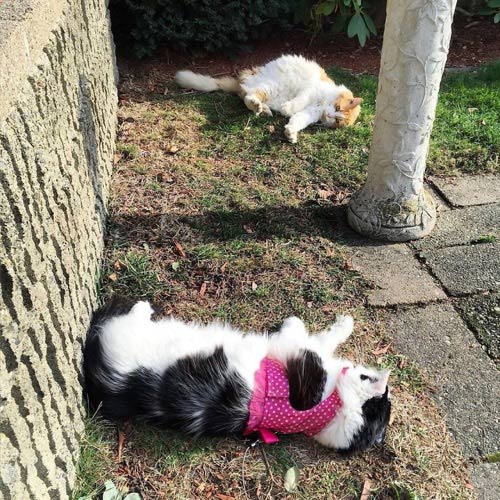 But soon, Scottie's persistence was paying off. Sophie came to expect him on her adventures and allowed him to sit with her.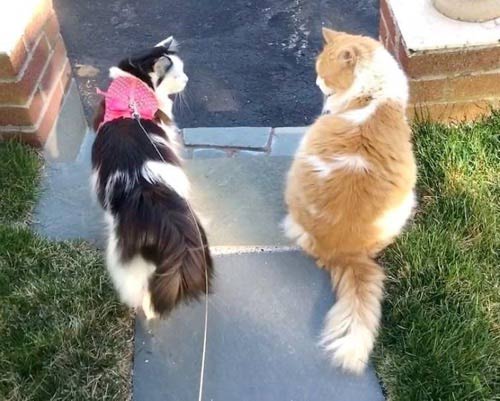 It's now been two years, and these kitties are so in love and inseparable.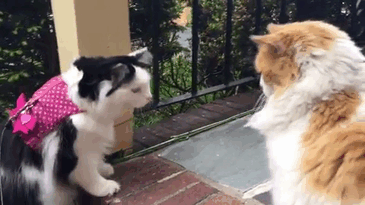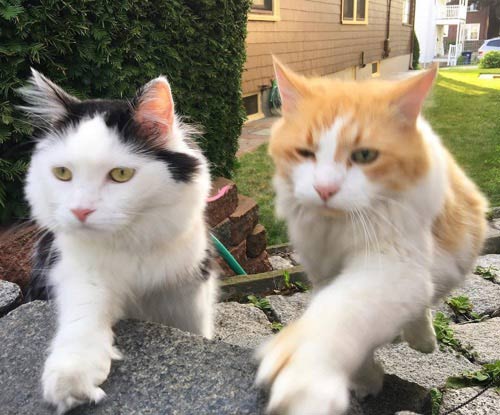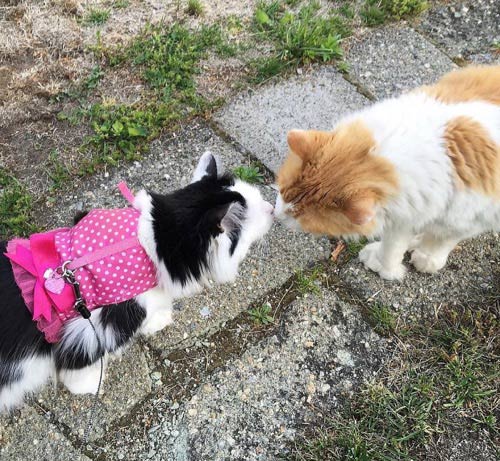 This is what perfect love looks like! Share with friends!
(h/t: We Love Cats And Kittens )