The average life span of a domesticated cat is about 15 years. If you've cared for many cats in your time, chances are one more of your fur babies has lived passed this age.
Meet Oswald, a 20-year-old orange tabby, that might be bit older than most kitties, but he's still going strong! Unfortunately Oswald's previous owners didn't agree and surrendered the cat to a shelter without even telling them his name or a reason of why they were giving him up.
Thankfully, Oswald's story has a wonderful happy ending, and he's starting a new chapter in his life! Thanks to the Kitty Adventure Rescue League & Sanctuary, Oswald is doing great.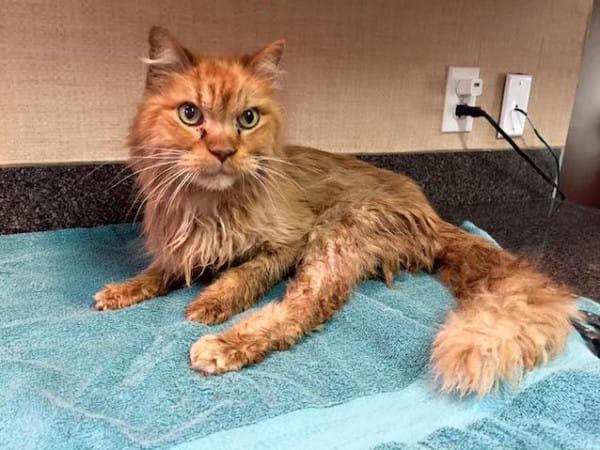 A member of the Kitty Adventure Rescue League & Sanctuary decided to take Oswald into her sanctuary and give him some newfound hope.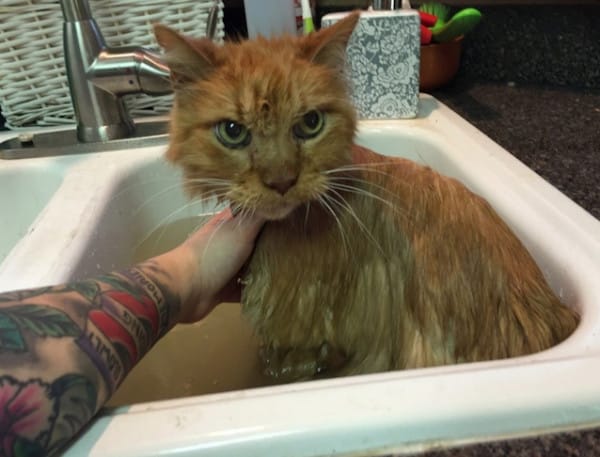 Most cats aren't very fond of water, especially taking baths, but Oswald seemed fairly happy to finally be clean.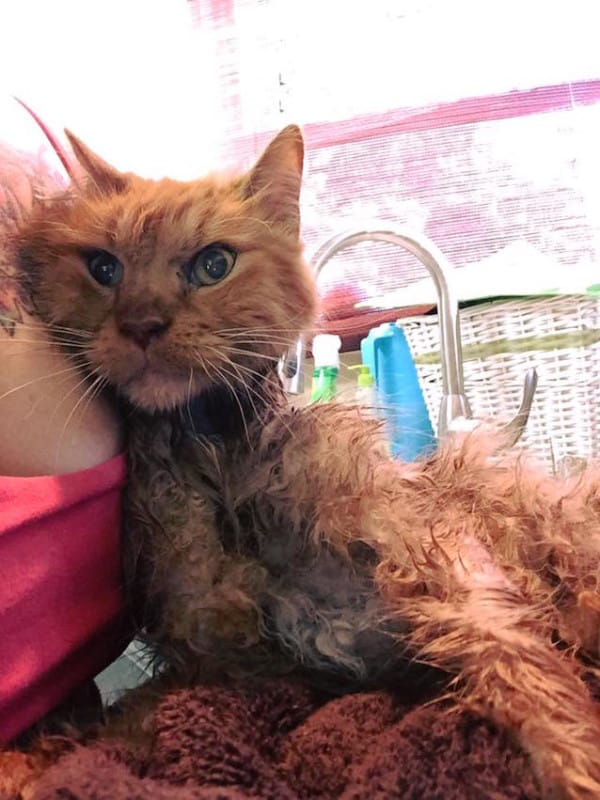 "This guy is a champ. He let me bathe him, and he ate all of the food I put down for him, all he wanted was some chin scratches," Karyn, Oswald's new mama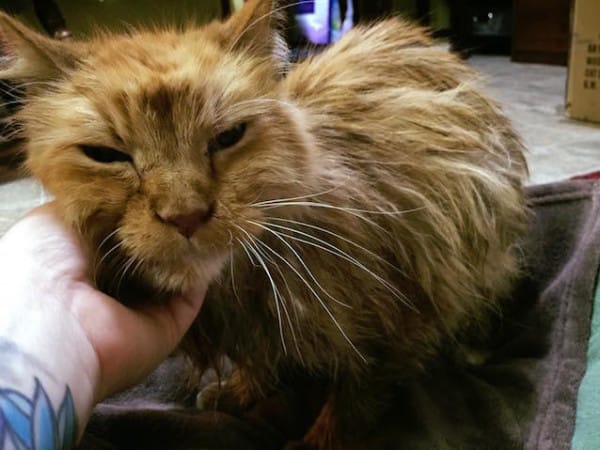 He might have a grumpy face, but Oswald loves people and is thrilled to be around ones who love him back!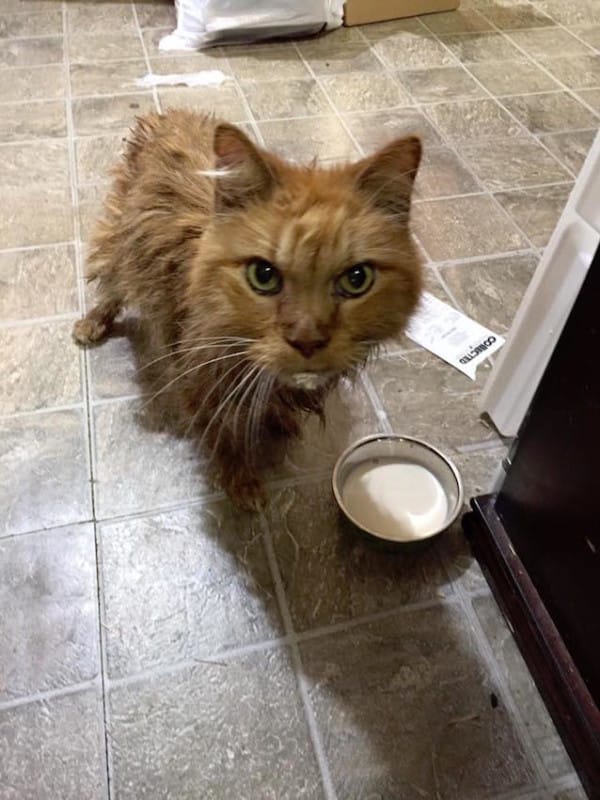 Since arriving in his new forever home, Oswald hasn't stopped purring once. His new mama said, "He wants you to know he loves you."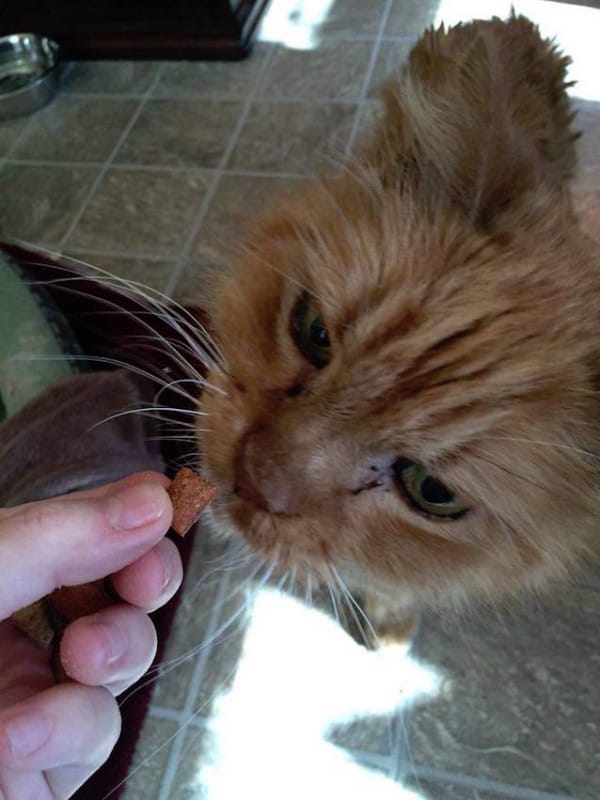 "No matter where I am, he's right behind me," Karyn
You can follow Kitty Adventure Rescue League & Sanctuary to learn about other kitties and senior cats in need of new homes! Don't forget to share this wonderful story with your friends!